Generational skincare, part 4: Truly living your best life in your 50s—a fitness creator on tanning with baby oil (gasp!), skipping eye cream and her holy grail product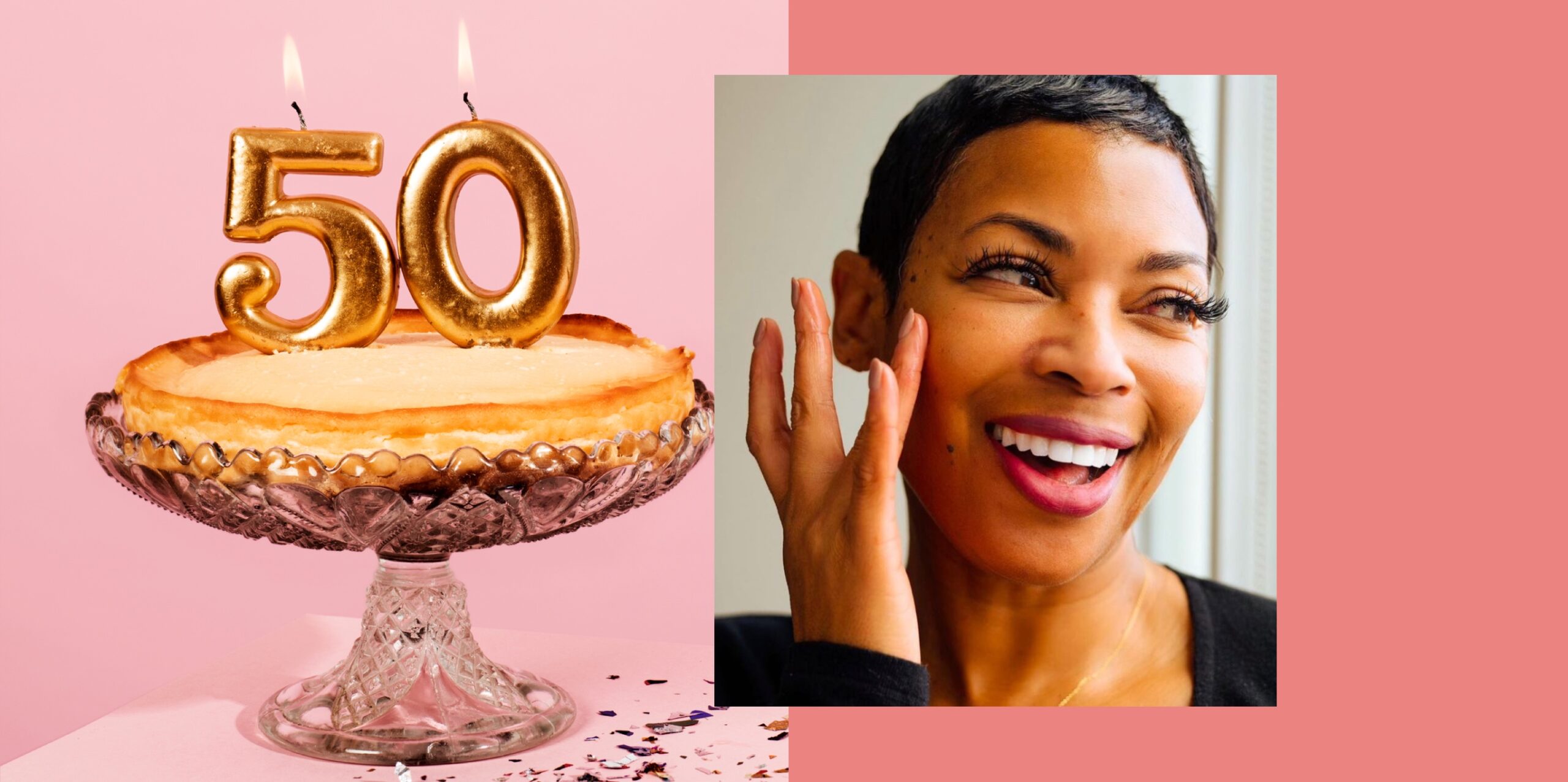 Welcome to our series for skincare by generations, where we look at regimens, products and ingredients for the many phases of life, featuring real-talk advice from skinfluencers of all ages.
One scroll through beauty, fitness and wellness creator Angelique Miles's Instagram profile shows a woman who, as her bio states, is truly "living my best life at 55." The New Jersey-based former music publishing executive has used social media to share her journey to staying fit, healthy and luminous after 50. We asked her what products she keeps handy, how her skincare routine has changed over the years, and her advice for her fellow fiftysomethings.
Take us through your day and night skincare routine.
Miles: After I work out and shower, I'll use a cleanser. Depending on the season, it'll be something creamy or sudsy. Then I use an essence and a serum, usually with hyaluronic acid or vitamin C, followed by moisturizer and sunscreen. I don't really wear makeup every day unless I'm going out. At night, I'll use a regular cleanser or sometimes just micellar water. Then I use my gua sha tool and oils. Sometimes I keep the oil on during the winter. In the summer, I use a nighttime moisturizer. I don't really use eye creams. I use the same moisturizer for everything.
How has your approach to skincare changed in your 50s? Is there anything that you think about now that you didn't used to think about?
Miles: My neck! Has anybody come up with something for the neck? That's the part that I see the most difference—the creases, the loose skin. I also realize now that it's more important what you put into your body than what you put on topically. Now I drink a gallon of water a day. I eat healthy fats to keep my skin supple, and I also take supplements.
Have there been any changes in your routine through the years?
Miles: There are so many more products now than when I was younger. Now there are so many niche brands that are fun to try. My approach is to just be open to things to try, and then see what I like. Stick with that for a while and if things stop working, then try something else. We have enough to worry about at this point, products should be more about fun!
What can women expect when entering their 50s? Has anything surprised you?
Miles: Sagging skin! Especially for Black skin, I haven't really gotten a lot of wrinkles, but there is sagging and hyperpigmentation. I expected wrinkles. I didn't expect the sagging. It's not fat, it's just that gravity takes over at some point.
What beauty or skincare mistakes do you look back on?
Miles: I would say the harsh toners and probably not wearing sunscreen. We weren't told to wear SPF back then. We tanned using baby oil and iodine (laughs).
What is your advice for women entering their 50s?
Miles: Do what's right for you, your skin, your age. I'm not trying to look like I'm 35 or 40. I'm trying to be the best 55-year-old I can be. It's not about looking different—it's about enhancing what I have and taking care of what I already have. As I've gotten older, I've been more accepting of my flaws. I have a scar on my face that I've had since I was 16. It took me a long time to accept that. Now I love it. It's accepting all of me and my flaws. Nobody can really teach you that. You just have to live it.
What are the top 5 most important things on your vanity right now?
Miles: Definitely my moisturizer, and my hyaluronic acid and vitamin C serums. They make me look dewy, and my skin looks healthy even in the driest months. I'm a big fan of face oils—I use them even in warm weather. They really agree with my skin as I get older. I also admit to loving my tools and gadgets, like my microcurrent device and gua sha massager, plus I like to use LED lights with moisturizer on my neck.
More in the generational skincare series here:
Establishing good routines in your 20s—a TikTok-famous skinfluencer on skipping cleansing and avoiding 'aggressive products'  
Embracing your 30s—a certified derm reveals the 2 things that will forever have an impact on skin
Juggling impossible schedules in your 40s—a model/creator/mom explains why you need to be unapologetic about skincare