Generational skincare, part 2: Embracing your 30s—a certified derm reveals the 2 things that will forever have an impact on skin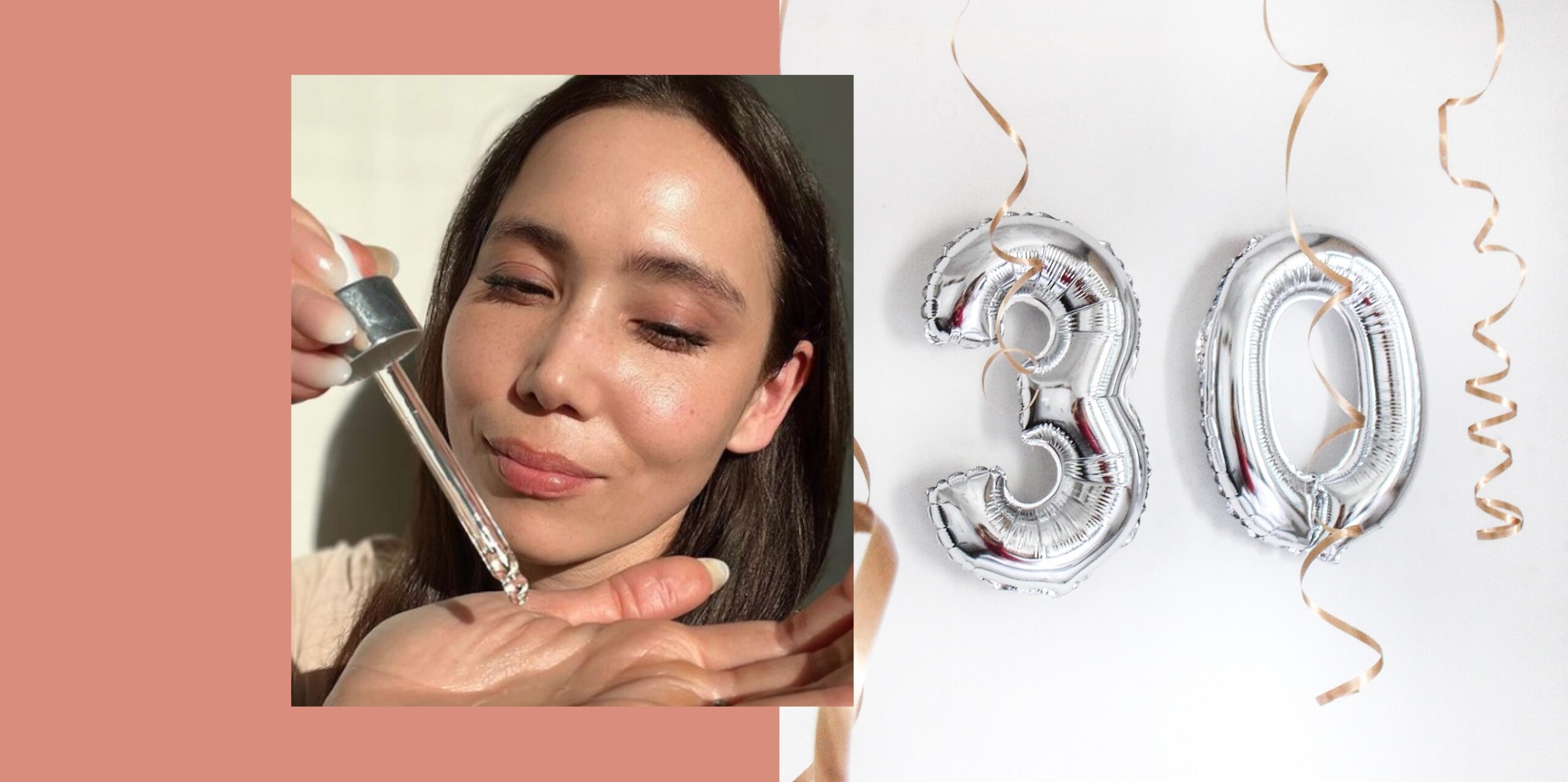 Welcome to our series for skincare by generations, where we look at regimens, products and ingredients for the many phases of life, featuring real-talk advice from skinfluencers of all ages.
One of the easiest ways to go down the TikTok rabbit hole? Content from dermatologists, of course. Mamina Turegano, MD—a triple board-certified dermatologist, internist and dermatopathologist—is one such social star, dancing alongside trending songs with her expert, highly trained takes on everything from dispelling ingredient myths to a physician's POV on slugging. We caught up with Dr. Turegano for a deeper look at her relationship to skincare—both as a practicing dermatologist and as a thirtysomething navigating aging like the rest of us.
What is your skincare philosophy?
Dr. Turegano: My goal is to help people feel confident and comfortable with their skin—not to make people feel self-conscious about not using all the skincare that exists out there. That can vary from person to person. Some people benefit from an intricate, multistep routine with self-care practices like the use of facial devices or performing facial massage—not only because of the potential skin benefits, but because of how it makes them feel. Others just need basic cleansing and moisturizing. But of course I do still recommend that everyone wear sunscreen regularly to prevent skin cancer. In general, I don't want people to feel like they need to do a lot to get healthy skin. The way they view their skin is more important to me, and if people have certain goals they want to achieve, I'm here to help guide you.
How has your career in dermatology influenced your personal view on aging?
Dr. Turegano: I see patients of all age ranges, but a huge group is over the age of 60. I've learned that aging is inevitable and is something we should embrace. Aging is truly a privilege, and I learn so much from those who have experienced things that I never have and respect the journeys that they—and their skin—have gone through.
Walk us through your routine these days—how has it changed compared to your 20s?
Dr. Turegano: Given that I know a lot more about skincare and have access to more skincare goods, my routine is more involved now than my 20s. Before my dermatology residency, all I did was wash my face with a salicylic acid cleanser and use petroleum jelly on my face at night. I don't even think I did anything in the morning besides wash my face with water. Once I got in my late 20s, I started using sunscreen in the morning and added an adapalene prescription cream at night along with a moisturizer. My current routine may seem like overkill to some, but as a derm, I enjoy using skincare and pairing ingredients that work well together.
What are the best parts of being in your 30s and what are some of the learning curves you've experienced?
Dr. Turegano: In my 30s, I've learned to be comfortable in who I am as a person. I've learned to find my voice and stance and focus less on what other people think. I also feel more confident in how I practice medicine, and gain great satisfaction from relationships with my patients. I can't fix everything, but giving a patient the comfort of knowing that they have someone who supports them is the most fulfilling aspect. Additionally, as I've treated more and more patients, I've learned how sometimes the smallest changes you make in your everyday life now can make such great impacts later on in life.
Your mother, Michiko, is a recurring figure in your content, are there any skincare tips you've learned from her along the way?
Dr. Turegano: I think her biggest tip actually isn't product-related—it's focusing on your mental state and outlook on life. She has the humor of a teenager and is always making my sisters and I laugh. Even though she is 74, she also feels like she can accomplish anything she puts her mind to. When it comes to actual skincare, I learned the importance of sunscreen at a young age. She has encouraged sunscreen since I was little. I didn't actually follow this advice initially, but have of course come to appreciate it more as an adult.
We're dying to know—what are the top 5 most important things in your vanity right now and why?
Dr. Turegano: A few musts that come to mind are a serum that encourages cell renewal and supports collagen and elastin levels; a vitamin C formula that combines other antioxidants; and a cleansing oil that can help remove makeup. I also love Skintap tretinoin—it's a compounded tretinoin cream that also contains an antioxidant called resveratrol, as well as hyaluronic acid. Two of my friends from residency and I started Skintap as a way to make prescription meds more accessible to people, so I'm also proud to be part of this venture. Then the last one is a secret, but I've been testing out a really cool facial device that includes microcurrent and LED technology, as well as some novel features. Stay tuned to my social to hear more about this soon!
Finally, what's your most essential advice for the next generation? For skincare, life, anything!
Dr. Turegano: For skincare, removing makeup at night and wearing sunscreen in the morning will have major downstream impact, kind of forever—trust me on this! For life, try not to worry so much, believe that everything will work out. Don't spend too much energy caring about the small stuff or what others think about you. Focus on your growth and peace.
More in the generational skincare series here:
Establishing good routines in your 20s—a TikTok-famous skinfluencer on skipping cleansing and avoiding 'aggressive products'  
Juggling impossible schedules in your 40s—a model/creator/mom explains why you need to be unapologetic about skincare
Truly living your best life in your 50s—a fitness creator on tanning with baby oil (gasp!), skipping eye cream and her holy grail product