The latest viral TikTok wellness hacks that are actually traps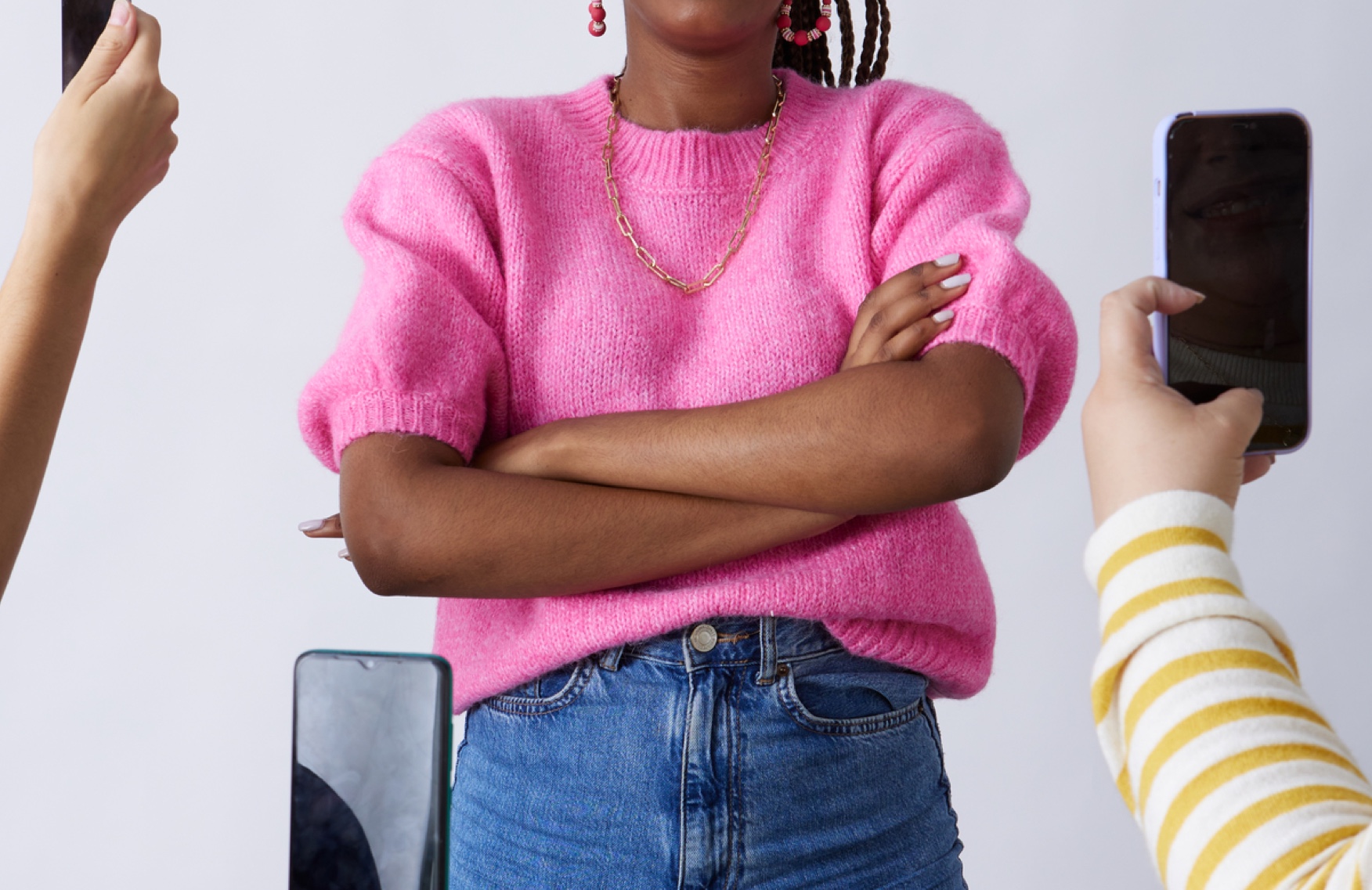 Another day, another TikTok trend. The social media video platform has become ground zero for viral crazes across every category—from beauty and wellness to fashion and food. Though TikTok can sometimes offer helpful hacks, many of its wellness trends can be questionable at best, and dangerous at worst. Ahead, the latest TikTok wellness trends to be wary of.
SkinTok Trap: Skin Flooding
Skincare hacks are a dime a dozen on TikTok. While some of these trends are harmless (using cooled tea bags to treat puffy eyes) or have legitimate benefits (double cleansing), others, like mixing up your own face mask with ingredients in your kitchen, can be controversial.
The latest SkinTok craze is skin flooding, which is layering multiple products on damp skin to treat dryness and maximize hydration. Some experts praise the method, since products like serums and moisturizers tend to work better when they're applied to damp skin. But it all depends on which products you use. For example, skincare actives, such as retinoids or acids shouldn't be layered after one another, or even used on the same day. The best way to boost hydration while preparing your skin for better product absorption? Use an essence.
BodyTok Trap: Ozempic
After a decade of plus-size activism helped enact change across the fashion, beauty and entertainment industries, there's now a shift away from body inclusivity and representation of bigger bodies. Plus-size critics have pointed out that the return of Y2K fashion and its low-rise pants and halter tops signal a bias toward thinner bodies. At the latest New York Fashion Week, there were noticeably fewer plus-size models on the runway compared to recent years.
Enter Ozempic, a type 2 diabetes medication that has been prescribed off-label as a trendy celebrity treatment for weight loss. Over on TikTok, Ozempic has its own fan base, with a hashtag that's been viewed over 600M times. The trap? While it does help with weight loss, it can also cause gastrointestinal distress and loose or sagging skin, which has been dubbed "Ozempic face."
FoodTok Trap: The Lion Diet
Over on food TikTok, amidst all the time-saving, tasty recipes there's a dark side that glorifies extreme dieting and avoidance of certain foods, all in the name of "health." The latest? The lion diet, an elimination diet where the only things that gets consumed are what a lion would eat. Think: Meat, water…and nothing else.
Lion diet followers believe that eating this way fixes digestive issues, identifies food sensitivities, increases energy levels and improves mental health. What they don't share is that the diet is also severely lacking in fiber, plus all the nutrients you get from eating a varied diet chock full of fruits, vegetables and legumes. Other downsides? It's high in saturated fat and hard to maintain.
MindTok Trap: Lucky Girl Syndrome
TikTok's latest affirmation trend, "lucky girl syndrome," encourages people to manifest goals with just their mind. Sound familiar? That's because it's a rebranded version of The Secret. While manifestation might seem like a harmless practice, there's a fine line between optimism (which has been proven to have a positive impact on your health) and toxic positivity.
The pitfall of lucky girl syndrome? While you can bring positivity into your life, you can't alter things that are out of your control. That means that for some people, especially those who are prone to negative thoughts, attempting to manifest and subsequently failing can cause anxiety, depression and other mental disorders.
The views expressed in this article do not necessarily represent the views of Murad, and are for informational purposes only, even if the advice of physicians and medical practitioners are included. This article is not a substitute for professional medical advice, diagnosis or treatment, and should not be considered specific medical advice.  
References for this information:
Medical News Today Website
Insider Website, Health
Fashion Magazine Website
Business of Fashion Website
The New York Times Website