Why you absolutely, positively need to double cleanse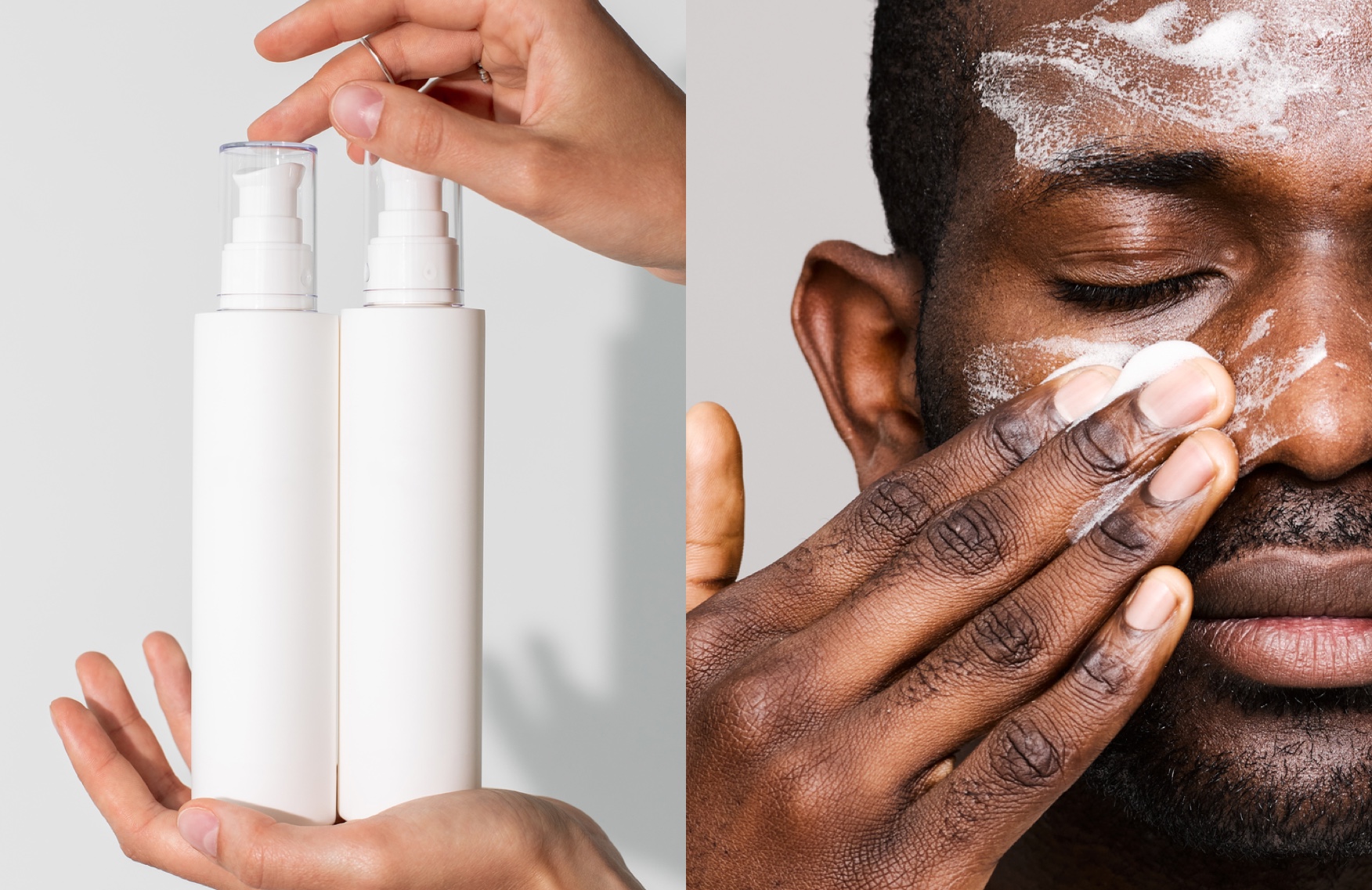 While double cleansing got its start in the J-Beauty and K-Beauty niches, it's easy to understand why it's been widely implemented. With its potential to re-energize skin and prime it for ultra-nourishing, restorative products, it could be just the technique you need to level up your skincare routine.
But what is double cleansing, precisely? And how might it ramp up your skincare routine and give you the glow you're keen on achieving? Let's take a look.
What is double cleansing?
Double cleansing is exactly as it sounds: the act of washing your face twice. While it may be fashionable now, the concept has been around for centuries, with some reports indicating that geishas relied on the technique to cleanse their complexions of their signature white makeup. In our present era, it's especially popular in the latter, as it's the first step in the hyper-trendy, 10-step "glass skin" skincare regimen. All that said, double cleansing isn't just a matter of repeating the cleansing process. Typically, the practice purposefully calls for two cleansers:
Oil-based cleansers
Gentler, water-based cleansers

The benefits of double cleansing (AKA, work smarter not harder)
If your skin has been feeling weary lately, double cleansing may be a golden ticket to reviving it. Some experts assert that the advantages of double cleansing may include:
Removing leftover product and makeup: We love our long-wear lipstick and waterproof mascara but taking them off takes a lot of elbow grease that can still leave us with racoon eyes and smudgy lips. Not to mention how bad that tugging, rubbing, and pulling takes on your skin. Following your initial cleanse with a second wash-and-rinse helps guarantee that these "no-budge" products are fully removed. And, washing your face a single time helps remove the particles that have accumulated on your skin throughout the day, be it pollution debris or sebum (your face's natural moisturizer).
Enhancing product penetration: The super-clean skin that surfaces after double cleansing may boost the absorption and penetration of your skincare products. Translation? You may see better, more pronounced results.
Rejuvenating skin: Double cleansing may serve as an extra layer of "security" against the environmental pollutants and excess oil that can cause clogged pores, taxing the appearance of your complexion. This may restore vitality to your skin and possibly give you a brighter, more luminous finish.
What are the drawbacks of double cleansing?
Not all dermatologists recommend double cleansing. From their perspective, double cleansing may increase your risk of inadvertently overwashing, which could result in:
Dryness
Irritation
Weakening the top surface of your skin, leaving it vulnerable to skin issues like eczema or acne
To dodge these pitfalls of double cleansing, derms suggest reaching for a water-based cleanser like micellar water or a micellar-based cleanser for your second cleanse.
Who benefits most from double cleansing?
When done correctly, the double cleansing method may offer benefits to all skin types, whether you tend to have dry skin or perennially sensitive skin. That said, the practice may especially behoove those with oily skin and people who are prone to breakouts.
How do I double cleanse?
If you're short on time or hesitant to add another step to your skincare routine, bear in mind that washing your face twice rarely requires more than an extra minute or two.
If you're intrigued by its possibilities and want to give it a whirl, take these steps:
Gently rinse your skin with lukewarm water. Overly cold water may tighten pores and make removing dirt and bacteria trapped in your skin harder. Hot water, on the other hand, may absorb too much of your face's natural oils, which could dry out the skin and result in irritation.

Apply a fragrance-free, oil-based cleanser and massage it into your skin for 45 seconds to one minute. Use a gentler touch on the fragile and sensitive skin around your eyes. For both cleansers, search for products that are free from drying and/or potentially harmful ingredients (e.g., parabens and sulfates). Rinse thoroughly with a washcloth or your hands.

Repeat the process with an oil-based cleanser.

Pat (don't rub) your skin dry, and follow it with the other steps in your skincare regimen—ideally, an antioxidant-rich retinol serum, moisturizer and renewing eye cream for glowing skin.
References for this information:
Healthline Website, Beauty and skincare
Cleveland Clinic Website, Double cleansing explained
The Sydney Morning Herald Website, Beauty