Why is 'dirty wellness' a hot topic? Exploring this travel trend for embracing the simple life and getting your hands dirty—literally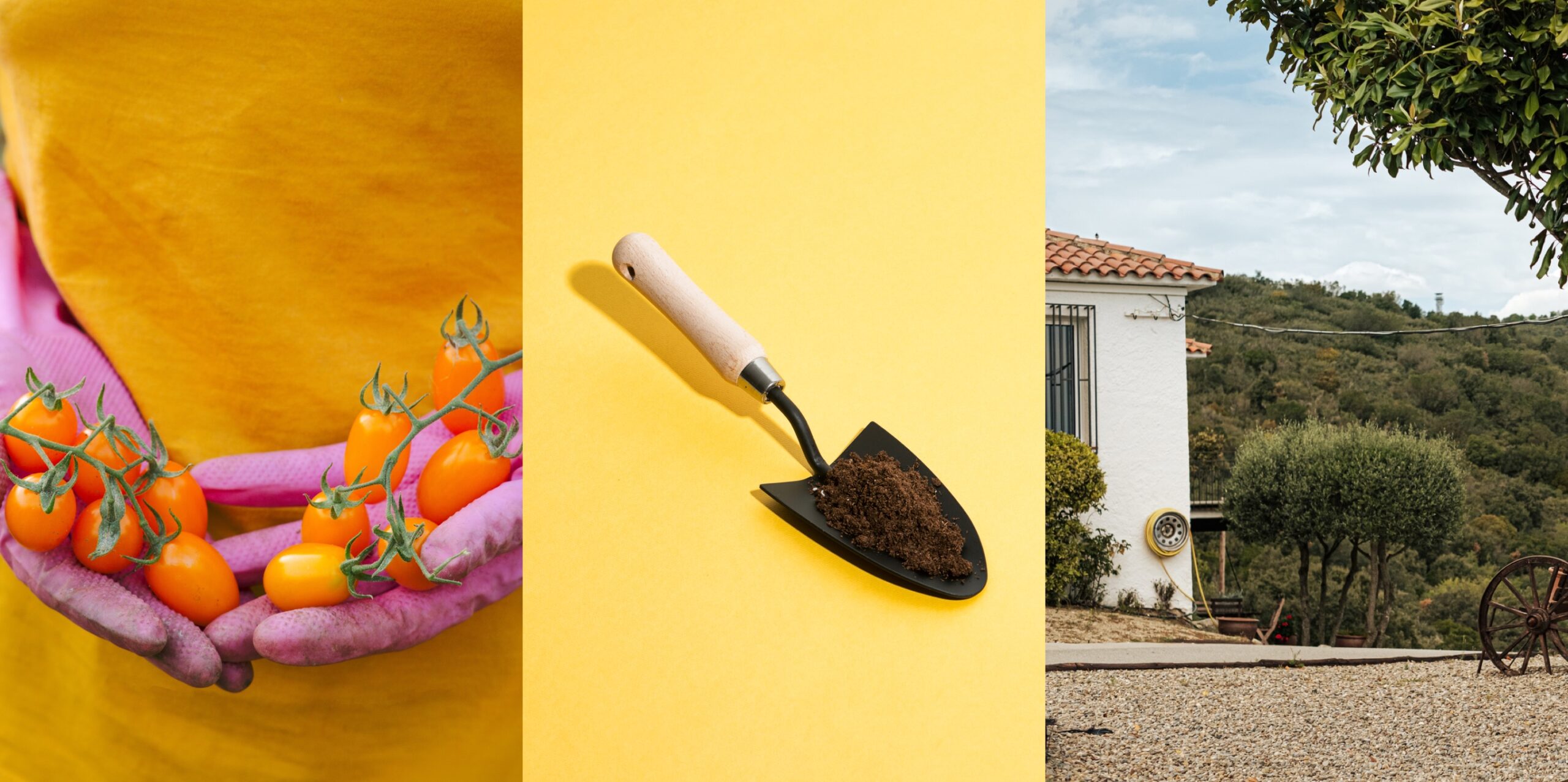 If you live in a city, spend a lot of time indoors or are a devoted hand sanitizer user, chances are you're not getting your hands too dirty very often. But what if getting your hands literally in dirt is good for you? Enter the "dirty wellness" trend, which is focused on experiences that cultivate the connection between soil and human health.
Research has shown that interactions with soil can provide various health benefits, from those positive feelings that arise when planting seeds in a garden, to a decrease in allergies and inflammatory disorders. Whether it's soil-dwelling bacteria that boosts serotonin, or how the health of soil can impact human immune systems and wellbeing, the benefits of soil exposure are sparking a growing interest in soil-based or "farm-adjacent" wellness experiences. Unlike the World Wide Opportunities on Organic Farms effort—which helps facilitate homestays on organic farms by volunteering for weeks or months in exchange for food and board—the dirty wellness trend focuses on short-term experiences or those closer to home.
The benefits of trading city life for the simple life.
"We believe it all starts in the soil," says Anais Dervaes, Executive Director of the Urban Homestead Institute and co-founder of Urban Homestead, a family-run farm and garden in Pasadena, California. "If the soil's not well—like a human, if you're not well—you're susceptible to things. The soil nourishes the plant."
Since 2010, Urban Homestead has hosted farm tours and workshops for the community on topics from gardening and growing soil to bee-keeping and raising chickens. "There are things in the world that you can't control, but the garden and this [farm] life keeps you grounded. When people are here, they're happy. It seems like their cares leave them," Dervaes says. "They're marveling at the growth and beauty. There's a sense of awe at how in these times, we can still survive and thrive."
Better soil, better food, better you.
As a supplier of fresh produce for restaurants and catering companies, the farm practices biointensive, regenerative growing methods and has cultivated nutrition-rich soil after decades of composting and mulching. "People have said that they taste the difference in our plants," Dervaes says. "It's the soil and the minerals that come through in the nutrient-dense food that they're eating."
The nutritional benefits of regenerative soil practices are embraced by the farm-to-table movement, so it's also no surprise that farmstays and ingredient-driven hotels have curated experiences that connect the culinary and wellness benefits of soil.
Farmstays: The new luxury vacation?
Ready to get your hands dirty? Farmstays such as Blackberry Farms in eastern Tennessee offer activities such as the Farmstead Field School, which features tours of the farm, classes with the farm's master gardener, and artisan cooking classes using ingredients grown on the property. Hospitality startup Sagra—which operates regenerative farms such as Stemple Creek Ranch in Tomales, California, Hill Farm in Vermont, and Livingston Farm in upstate New York—invites guests to participate in farm and ranch activities, while also feasting on Michelin-worthy meals harvested that day. "While the invaluable work of farmers and microbes is happening in the ground, we invite you to share in the bounty, celebrate the beauty of these places and get excited about being a part of it," Sagra's mission states.
If you aren't able to visit a nearby farm or travel to one, Dervaes says that you can still reap the same benefits of dirty wellness' soil-exposure philosophy by tending your own garden, whether it's in your backyard or on a kitchen windowsill. "We all can't move to ten acres," she says. "But if we can all take small steps, it'll have a big impact."
References for this information:
Psychopharmacology, May 2019
Sage Journals, June 2020