Our end-of-year roundup is here! 8 loved wellness experts reveal the 1 skincare product they can't live without and why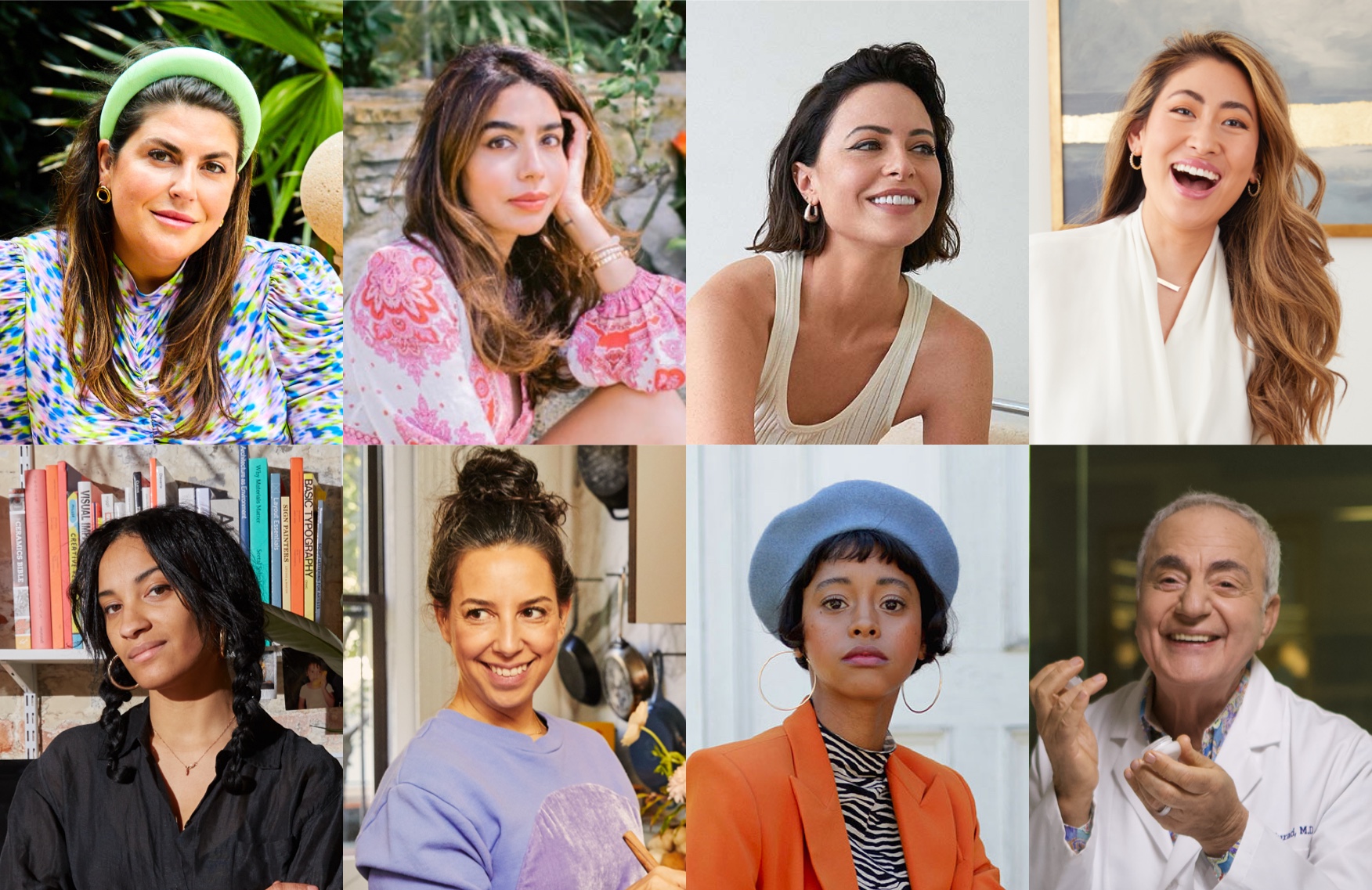 Every year we select guest editors who truly live Murad's approach to wellness-based total skin health—experts in mind, body, food and skin. We've learned a lot from them, like stress-reducing financial tips (hi, Sophia Amoruso!) and actionable ways to be more optimistic (thank you, Dr. Chopra) and so much more. With a new year around the bend, we're sharing these guest editor's skincare philosophies—plus their product picks that keep them looking (and feeling) their best.
1. Katie Sturino, entrepreneur, author and body acceptance advocate, exfoliates on the reg.
Vita-C Triple Exfoliating Facial
"I live in New York City, so exfoliating my skin on the regular is a must. I use a gentle physical scrub every night to help my skin reset after a day of absorbing dirt and grime. Just make sure whichever exfoliator you choose is meant for daily use."
2. Dr. Deepika Chopra, aka the Optimism Doctor®, uses skincare to boost her mood.
"Looking at bright colors boosts your mood, so fill your shower and shelves with them. I love bold and cheerful packaging—my Murad cleanser always gives me a little boost."
3. Sophia Amoruso, award-winning entrepreneur and New York Times bestselling author, is having a late-in-life love affair with SPF.
Correct & Protect Serum Broad Spectrum SPF 45
"Nobody told me to wear sunscreen in much of my 20s. It wasn't until skincare became popular in social that I finally understood the importance of investing in a regimen for healthy skin. So now I wear sunscreen religiously. We're in this world where it feels like everyone is going makeup-free with their amazingly fresh skin, and as much as I'd love to wake up with my skin all the same tone, that's just not the case for me—so bring me all the SPF!"
4. Dr. Zion Ko Lamm, board-certified internal medicine specialist and social media skinfluencer, knows consistency is key.
Dr. Zion x Murad Retinol Youth Renewal Eye Masks
"Schedule, don't skip. These masks definitely deliver an instant pick-me-up, but they should be used regularly—even if that means eye-patching up during a Zoom call or trip to the market! Caring for your skin shouldn't be embarrassing. My opinion on driving to the store with eye masks on is that we should all be doing it." 
5. Lalaese Stamps, ceramicist and founder of Lolly Lolly Ceramics, follows the K.I.S.S. method (keep it simple skincare!).
Good-for-(almost)-everything Retinol Youth Renewal Serum
"The infinite scroll of social media can be overwhelming—especially in the skincare space—so I need to be discerning about what I'm consuming. So, just like with my routine, I try to keep it simple: Stay true to myself and my values, do my due diligence on who and where it's coming from, and above all, find the joy in it. "
6. Carla Lalli Music, James Beard award-winning chef, swears by brightening serum.
Vita-C Glycolic Brightening Serum
"Since I didn't wear sunscreen when I was younger (gasp, I know!), I have some pigmentation on my cheeks and forehead. I'm now religious about using a brightening serum at night to help lighten sun spots."
7. Candace Reels, founder of the Female Collective, hydrates from the inside out.
Hydrating Nutrient-Charged Water Gel
"Keeping up a skincare routine might be easy, but consuming enough water is something that I am forever struggling with. I need to be reminded, so you'll see hydration come up a lot in my content because Female Collective takes a radical self-care approach to staying hydrated—we're in it together! We're hydrating so we can think clearly, have glowing skin and keep our bodies in check to support all the systems we're dismantling!"
8. Dr. Howard Murad, board-certified dermatologist and founder of Murad, practices "emotional skincare."
"Conquering Cultural Stress: The Ultimate Guide to Anti-Aging and Happiness," by Dr. Murad
"Research has shown that an "attitude of gratitude"—acknowledging and appreciating all the good in your life—is one of the quickest routes to happiness. But did you know it can also be an important part of a healthy skincare routine? When you're thankful and brimming with gratitude, it shows on your face. For example, when you're stressed or can't sleep, that can affect your skin negatively, right? That's why I call gratitude 'emotional skincare.'"