Wrinkle wrap-up, part 4: It's time to talk neck wrinkles, from neck lifts to tech neck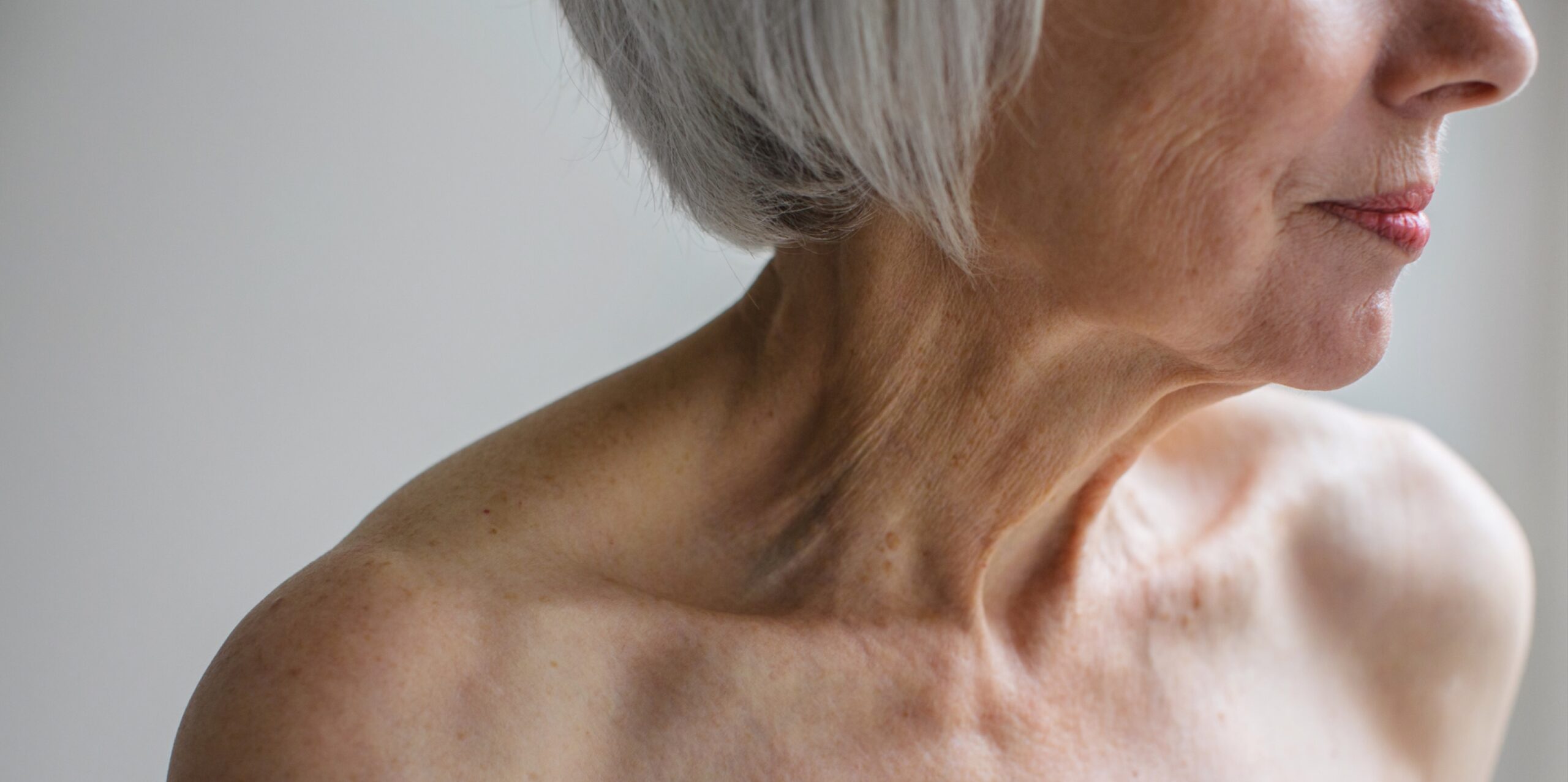 When dermatologists' doors swung open after being shuttered for the pandemic, skincare procedures apparently spiked, especially for the neck. Understandable, given endless chest-up Zoom meetings and the phenomenon known as "tech neck" (muscle movement while using phones, tablets and computers, resulting in neck and shoulder soreness). The American Society of Plastic Surgeons reports that 96% of the procedures performed on women and 14% of the procedures performed on men were neck lifts, whereas 20 years ago, there weren't even enough neck lifts to gather data. While steps for preventing neck wrinkles are in line with preventing wrinkles overall, there are a few nuances for what's going on south of your chin. Here, a few FAQs.
Q: Is neck skin thinner than the rest of the face?
A: Yes. Because it needs to accommodate neck muscles that move quickly and freely in almost all directions. This thinness combined with exposure to UV damage means the neck can show signs of aging quicker than other areas. Sagging skin also exacerbates the look of neck wrinkles and crepey skin.
Q: Are there different kinds of neck wrinkles?  
A: Sure are. While horizontal neck wrinkles are the natural direction, vertical neck wrinkles can show up, too. Both are triggered by the same sun damage, loss of elasticity, and hormonal imbalances that decrease the production of collagen and elastin.  
Q: Can a neck lift prevent neck wrinkles?  
A: It depends. The neck muscle is attached to the face and when the face starts the sag, the neck follows suit. While many believe a neck lift can deliver incredible cosmetic benefits, many professionals believe that a procedure focused solely on the neck won't deliver the youthful contour that comes from firmer skin further up the face. Pairing a neck lift (also known as a lower rhytidectomy) with a facial lift might deliver a longer-lasting and more structured result. 
Q: Can anything be done to correct and prevent neck wrinkles? 
A: When considering how to prevent neck wrinkles, retinol and retinal (two derivatives of retinoids) are all-star ingredients. Whether applying to your décolletage, face or just the skin around eyes, retinal takes on the loss of firmness and elasticity for a visible lift and smoother, more sculpted skin. It can also help prevent wrinkles thanks to its collagen-boosting abilities. And don't forget the SPF. Always with the SPF, since sun exposure is one of the biggest culprits of premature sagging. Apply sunscreen from the forehead all the way down to your chest to optimize defense.
More about wrinkles here:
Wrinkle wrap-up, part 1: The bottom line on preventing wrinkles? Do these 5 things every. Single. Day.
Wrinkle wrap-up, part 2: How to give smile lines (aka wrinkles around your mouth) the boot
Wrinkle wrap-up, part 3: Why you have forehead wrinkles and what you can do about it
References for this information:
Skin Research & Technology, volume 9, issue 3, pages 236-241
Genetics and Skin Aging, Dermato-Endocrinology, 2012, volume 4, issue 3, pages 280-284
Plastic Surgery Statistics Report, American Society of Plastic Surgeons, 2020