RetinAL rules, part 1: With 4,000+ types of retinoids, here's how to confidently choose the right one for you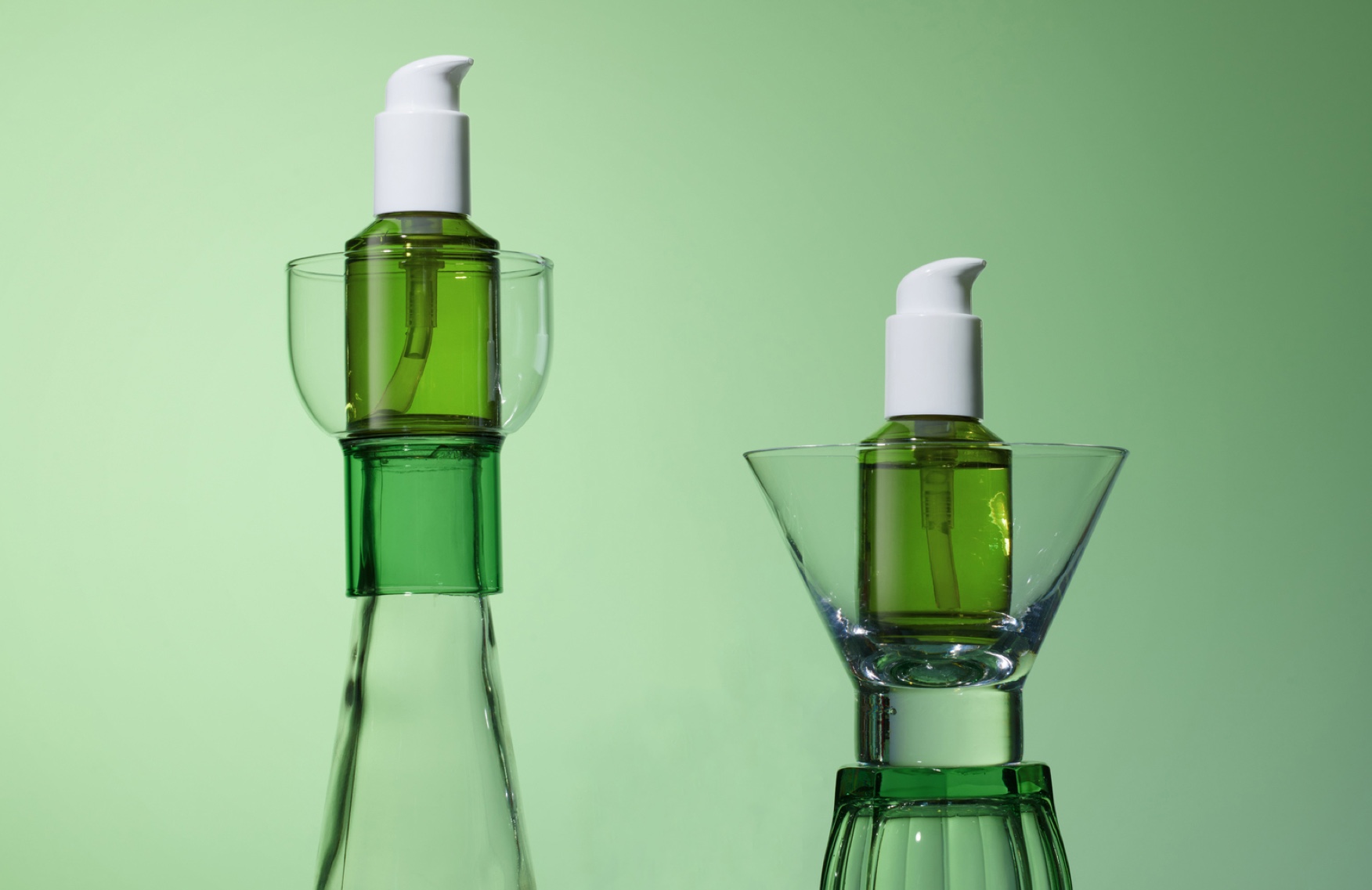 What's your retin-type: A or O? Confused? Keep reading. Both retinAL (with an A) and retinOL (with an O) are types of vitamin-A derivatives known for their smoothing and rejuvenating benefits that affect the skin in different ways. How do you choose between retinal versus retinol? And what ingredients layer best? The answers depend on your skincare goals and your skin's unique needs.
But first, what are retinol and retinal?
Both retinol and retinal are in the family of vitamin A-derived compounds known as retinoids. Retinoids are one of the most proven skincare ingredients (even the FDA acknowledged its age-defying benefits), with numerous research studies confirming their capability to support skin health, boost collagen production and fight blemishes.
Some expert medical journals have concluded that there are over 4000 compounds that are structurally related to vitamin A. But the most common retinoids you'll find in skincare products fall into these categories:
Retinol
Retinaldehyde (AKA retinal)
Retinyl palmitate
Isotretinoin
Adapalene
Tazarotene
Tretinoin, also known as retinoic acid (available only by prescription)
How do retinoids work?
All retinoids work by increasing cell turnover and supporting collagen production. This can help improve uneven skin tone and skin texture and reduce the appearance of dark spots, fine lines and wrinkles.
However, not all retinoids are equal: Tretinoin, or retinoic acid (available via prescription only), is the most potent form because it can be absorbed and used by the skin directly. The other forms of retinoid must be converted to retinoic acid before they can start working their rejuvenating magic.
Retinal: Benefits and drawbacks
Retinal, also known as retinaldehyde, is just one step removed from retinoic acid, making it more immediately effective than other retinoids. Retinal can be ideal for taking on more intense signs of aging on mature skin, including:
Deep-set static wrinkles and crepey skin
Sagging neck/jowls
Rough skin texture and uneven tone
Photoaging
Retinol: Benefits and drawbacks
Retinol is one step further removed from retinoic acid than retinal. Before it can get to work, it must be converted to retinaldehyde, then to retinoic acid. Although this means retinol may take a little longer to appear, it also means that retinol is less likely to cause irritation.
Retinol offers the same skin-refreshing benefits including improved skin tone, texture, skin cell turnover, hydration, pore size, blemishes and acne scars.
Retinol vs retinal: Which is best for your skin?
Both ingredients can be effective at improving the appearance of the skin, so the right choice for you will depend on your specific skin type and skin concern.
Retinal may be a good choice if you:
Are showing more dramatic signs of skin aging
Want to reap results more quickly
Have more resilient skin and are looking for the most potent ingredient
Retinol may be the best fit for you if:
You have sensitive skin
Are a retinoid first-timer wanting to target less intense signs of aging like fine lines and dullness
Are using a topical retinoid as proactive, rather than reactive, ingredients
Will retinoids irritate my skin?
All retinoids have the potential to cause side effects such as dry skin patches, flakiness and irritation. These side effects are typically temporary and can be managed in a few ways:
Talk to a dermatologist: Discuss which form would be the best fit for you, whether it's a prescription, retinal or retinol
Start low and slow: Start with just a small amount of retinal and try alternating days between application. This is especially beneficial for sensitive skin types or a skin condition like rosacea or eczema
Create a "moisture sandwich": Start with a moisturizer, apply your retinoid, then finish with another layer of moisturizer to help seal in hydration and prevent flakiness
Never skip SPF: Retinoids may increase your skin's sensitivity to the sun. Wear a moisturizer with sunscreen with at least SPF 30 during the day when using these ingredients
Can retinal be layered with other ingredients?
Here's a cheat sheet on how to layer (also known as sandwiching or cocktailing) your skincare products with retinal without triggering unwanted side effects:
Hyaluronic acid and retinal? YES
Hyaluronic acid binds water to skin and can be layered underneath retinal to offset potential dryness and boost line-plumping effects
Ceramides and retinal? YES
Ceramides prevent moisture loss. Layer with retinal to offset potential dryness and help keep your skin barrier strong
Guarantee the efficacy of vitamin c and retinal by using them separately: We recommend using vitamin C in the morning and retinal at night. And always follow with an SPF during the day
Benzoyl peroxide and retinal? NO
Benzoyl peroxide deactivates retinal's efficacy. If you have acne-prone skin and want to keep using benzoyl peroxide while adding retinal to your regimen, use benzoyl in the morning and retinal at night
AHAs/BHAs and retinal? NO
Use them together and you may suffer extreme dryness, redness and burns. Don't layer AHA and BHA, but rather stagger their application for maximum effectiveness while minimizing skin damage
The views expressed in this article do not necessarily represent the views of Murad, and are for informational purposes only, even if the advice of physicians and medical practitioners are included. This article is not a substitute for professional medical advice, diagnosis or treatment, and should not be considered specific medical advice. 
References for this information:
Advanced Drug Delivery Reviews, 2010, volume 62, issue 13, pages 1285-1298
Advances in Dermatology and Allergology, 2019, volume 36, issue 4, pages 392-397
American Osteopathic College of Dermatology Website, Retinoids, topical
Linus Pauling Institute Website, Micronutrient Information Center
Journal of Cosmetic Dermatology, 2018, volume 17, issue 8, pages 471-476
Learn more about retinal and skin here:
Retinal rules, part 2: The ultimate antidote to fix signs of advanced aging and stressed skin