Wrinkle wrap-up, part 2: How to give smile lines (aka wrinkles around your mouth) the boot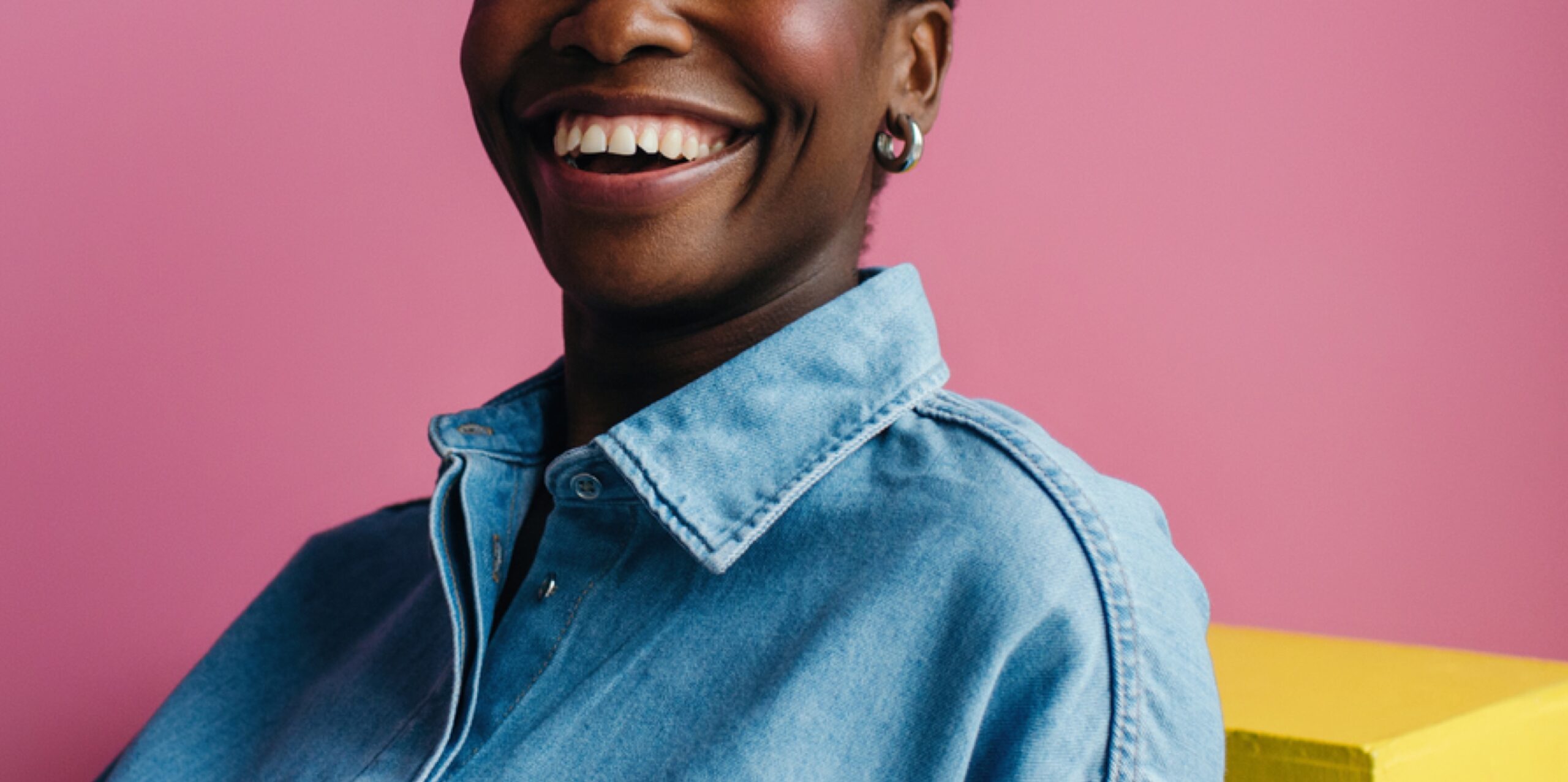 A friendly smile can go a long way, so it almost feels unfair that such a marker of happiness can cause wrinkles to form around the mouth. Thankfully, you don't need to stop smiling to get rid of those lines. In fact, smiling more (from stressing less) can help as much as your favorite skincare products. While there are certain steps you can take to prevent wrinkles overall, here are a few pointers specific to smile lines.
Look for hyaluronic treatments that can be applied around the mouth.
Hyaluronic acid is a hydrating compound that naturally occurs in the skin, but we produce less of it as we age. This contributes to moisture loss, which means skin is drier with more noticeable fine lines. Good news is, hyaluronic acid can be supplied to the skin through topical products and dermal fillers, such as Juvederm or Restylane (if recommended by your dermatologist), the effects of which can last up to a year and a half. But if you're looking for a less invasive (and less expensive) option, clinically proven products can also help, especially those with powerful peptides and hyaluronic acid, which can visibly smooth and reduce wrinkle intensity instantly.
Besides targeted treatments, try retinol as the foundation to any regimen.
Retinol is a powerful ingredient for a myriad of skin concerns, but it's particularly beneficial for preventing wrinkles and reducing fine lines, as it promotes collagen production and cell turnover. If you're worried about potential irritation, look for products with time-released retinol, which works like a slow drip, feeding retinol gradually to minimize irritation and maximize results. With clinically proven products, you should start noticing a reduction in the appearance of the wrinkles, including those around your mouth, in about two weeks.
Infuse hydration throughout your routine and apply SPF daily.
Moisture is critical for maintaining a youthful complexion, and if you're struggling with fine lines around the mouth, you should look to infuse every step (not only your moisturizer) with hydrating ingredients. Cream cleansers with lactic acid and unique natural oils (such as apricot and starflower) can nourish, replenish and protect the skin's natural moisture barrier for a more hydrated, supple complexion. And as everyone and their mothers has probably told you by now, always wear SPF. This will help prevent fine lines in the first place.
Lastly, remember to take a breath.
Remember that stress isn't just stressing you out—it's stressing out your skin, too. Next time you're stressed, bring yourself into the moment: Are the muscles around your mouth clenching? Are you Frowning? Pursing your lips? These are all things that can emphasize lines around the mouth. Just mindfully loosening your jaw every time you do these things can likely help any targeted treatment or retinol work that much more effectively. And even the act of smiling itself can relieve tension, emphasize cheekbones and help you be perceived as younger than you actually are.
More about wrinkles here:
Wrinkle wrap-up, part 1: The bottom line on preventing wrinkles? Do these 5 things every. Single. Day.
Wrinkle wrap-up, part 3: Why you have forehead wrinkles and what you can do about it
Wrinkle wrap-up, part 4: It's time to talk neck wrinkles, from neck lifts to tech neck
References for this information:
Psychological Science, 2012, volume 3, issue 11, pages 1372-1378
Cognition & Emotion, 2011, volume 25, issue 6, pages 968-982
Cleveland Clinic Website, Treatments to Reduce Wrinkles
Mayo Clinic Website, Patient Care & Health Information