Do 2-in-1 skincare products actually work? Or are they overhyped shortcuts that don't live up to promises?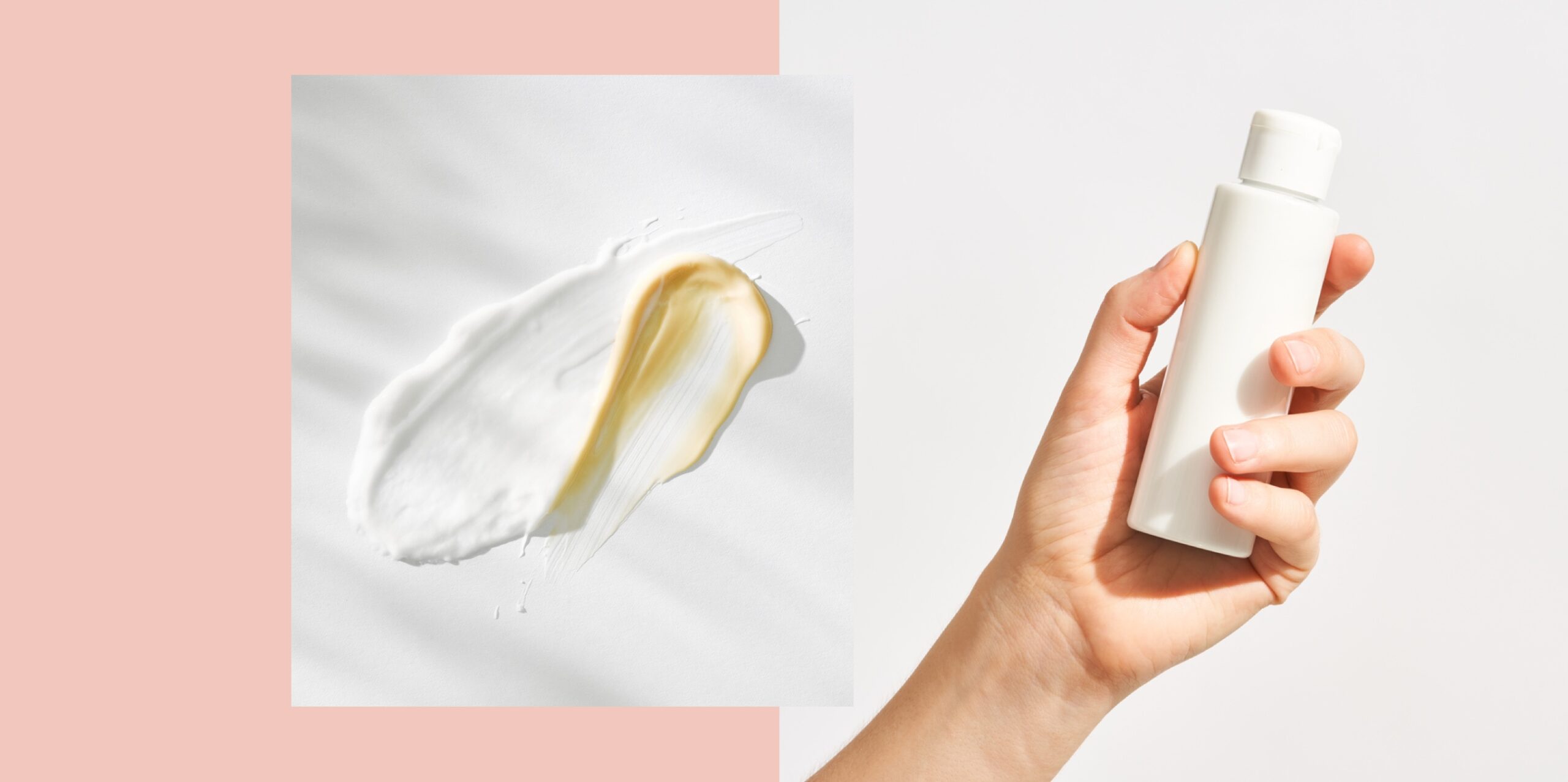 In recent years, as more and more people are strapped for time and looking for life efficiencies, 2-in-1 products have exploded in popularity as a great way to give your skincare regimen a paring-down (some products even tout up to 6-in-1 benefits!). But are you sacrificing skin benefits in the name of streamlining? Here, two skincare experts break down the science behind double-duty products so you can decide if they deserve a spot in your regimen.
Consider the product form in how well a 2-in-1 formula will function
Dr. Robert Morrell, founder and director of Medical Rejuvenation Centre and Di Morelli Skin Care says, "2-in-1 products are considered cost-effective and known to improve the chance that they'll be used because people generally like to save time. However, depending on the purpose of the product and their method of application, their effectiveness may be affected when using a 2-in-1."
For instance: cleansers and toners—these two types of products would likely not work as a 2-in-1, says Dr. P. Daniel Ward, MD, MS and founder of FormRx Skincare: "A toner is meant to get absorbed and stay on, whereas a cleanser needs to be washed off, so the method of delivery required by products could be a strong determinant of the product's 2-in-1 success." Same goes for a cleanser and serum duo: A cleanser functions as a rinse-off, but a serum is best left on.
Tested and proven efficacy matters in formulating 2-in-1s
If the ingredients weigh-in at efficacious levels that have been tested and proven in objective clinical trials, you can successfully streamline skincare with a 2-in-1 product without sacrificing results. Morrell says, "Formulators and product developers need to focus on efficacy by making sure the right concentration of ingredients is used for maximum results. If the combined ingredients are stable and can work in synergy, and adequate concentration and absorption can be achieved, the combined formulas can work."
Lesser can be better for certain skin types
"The purpose of two products combined into one is obviously to have fewer steps in skincare," says Morrell, and with specific skin types like acne-prone, sensitive, reactive or eczema-prone typically fairing better with less layering, 2-in-1s can be great options for these types. In addition to shaving time off your skincare regimen, 2-in-1 products can also help save a little money sometimes if you're building a multi-step skincare routine on a budget.
What about the ever-popular SPF-meets-makeup mashup?
Makeup with SPF is meant to save minutes in the morning, but you're likely sacrificing adequate protection against sun damage. "2-in-1 makeup SPF products can be effective, however, they are not a replacement for regular SPF product use," Ward says. "I recommend 2-in-1 SPF makeup products all the time, but only as an addition in combination with a mineral sunscreen or chemical sunscreen product."
Morrell is even blunter when asked if 2-in-1 makeup/SPFs are delivering the same amount of SPF as a standalone SPF product: "The simple answer is no. While research shows that consecutive reapplication of makeup with sunscreen could improve UV protection, to achieve the desired sunscreen concentration, you need to apply a higher volume." Bottom line is makeup with SPF usually isn't enough sun protection, unless you're willing to apply your foundation very thickly.
When to lean in to a 2-in-1 product
Just a couple examples to consider: Ward lists retinol (to fight wrinkles) and kojic acid (to brighten) as two ingredients that work well together in one formula. Or for acne-prone skin, glycolic acid and salicylic acid can be great together for clearer skin with smoother texture. But it's definitely not recommended that you make your own ingredient mashup at home. "There are multiple factors contributing to the effectiveness of medical-grade skincare products: concentration of actives, level of absorption, application sequence and amount used."
Bottom line: Leave the 2-in-1 product cocktailing in the hands of the experts, because they can absolutely work and save both time and money—if formulated properly.
The views expressed in this article do not necessarily represent the views of Murad, and are for informational purposes only, even if the advice of physicians and medical practitioners are included. This article is not a substitute for professional medical advice, diagnosis or treatment, and should not be considered specific medical advice.   
References for this information:  
Cleveland Clinic Website, Health Essentials  
Stylecaster Website, Beauty
Healthline Website, Beauty and Skincare