The complete retinol review, part 2: A basic manual for putting together your ideal restorative skincare routine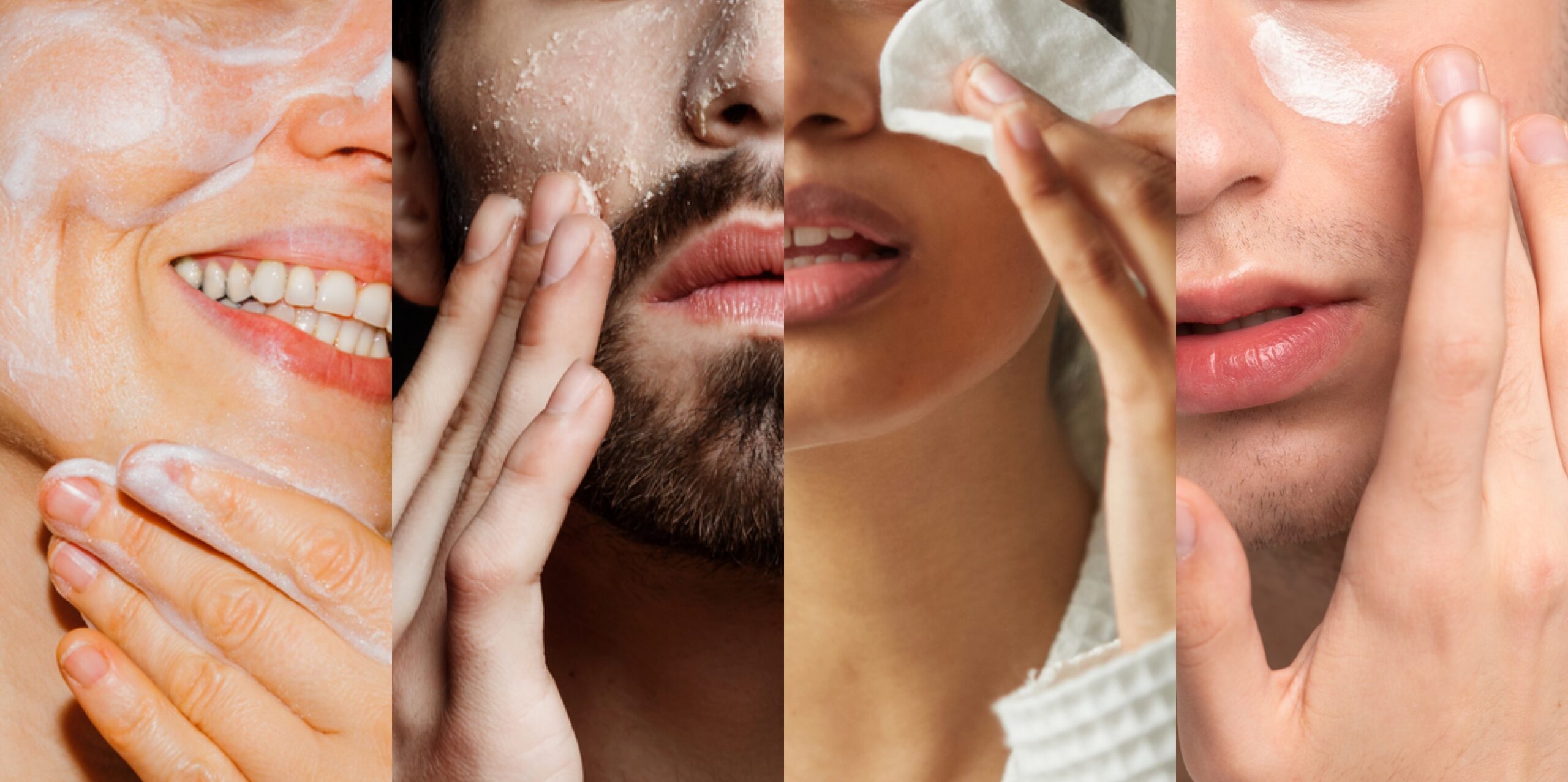 How to create a healthy, restorative skincare routine 
There's nothing "anti" about aging (that's how we get all the laughs, tears and shared experiences, right?), so it's all about replenishing and restoring skin to keep that healthy, youthful glow. Here's a simple guide on how to find your best day/night skincare regimens, including:

1. Cleanser
2. Exfoliator
3. Treatment
4. Moisturizer
Now for the key to any restorative regimen: Retinoids!
If a superpower ingredient ever existed, its retinoids. So, what does retinol do? A family of vitamin A derivatives, retinoids accelerate cell turnover, helping everything from wrinkle prevention to hyperpigmentation improvement to blemish reduction. Think of retinoids like skin reboot buttons, with several variations:
Retinoic acids: Potent retinoic acids are an immediately absorbable form of retinoids, resulting in faster results, but also a higher likelihood of side effects (irritation, peeling, and dryness). These typically should only be used if prescribed by a doctor.
Retineldahyde (or retinal): Retinaldehyde acts a bit less quickly than prescription-strength retinoic acids. All retinoids need to be converted into retinoic acid at a cellular level to become effective, and retinaldehyde only needs one conversion.
Retinol: The most popular "middle-ground" of retinoids, retinol balances effectiveness and gentleness, just two conversions away from retinoic acid. A quality retinol can deliver reparative results in just a few weeks, minus the irritation or peeling.
Retinyl esters: The mildest category, retinyl esters are a great introduction to retinoids. It takes three conversions for this variation to turn into retinoic acid, so results are slower but gentler.
Lastly, a few day and night tips
In the morning, it's all about protection. Don't forget these additions to your renewing regimen:
Sunscreen: UV rays are enemy #1 to skin health. They deform and even kill healthy cells, leading to hyperpigmentation, deep wrinkles and other sun damage. In fact, research shows that sunlight creates nearly 90% of visible skin changes over time. Incorporate at least an SPF 30 into your routine.
Hats: For those long days when it might be difficult to reapply sunscreen.
Hydrating makeup: Try seeking hydrating yet breathable skin makeup, like a hyaluronic acid foundation or a light tinted moisturizer.
Then at night, it's all about repair. Thanks to the release of HGH (human growth hormone) while sleeping, you'll want to maximize skin benefits during this time by:
Removing all makeup
Adding extra facial moisture
Using silk pillowcases
Sleeping at least 8 hours per night
The views expressed in this article do not necessarily represent the views of Murad, and are for informational purposes only, even if the advice of physicians and medical practitioners are included. This article is not a substitute for professional medical advice, diagnosis or treatment, and should not be considered specific medical advice. 
More about retinol here:  
The complete retinol review, part 1: A beginner's guide to everything you need to know about the powerhouse ingredient
The complete retinol review, part 3: How to use retinol effectively, while side-stepping side effects
The complete retinol review, part 4: Debunking the viral myths around skincare's continually buzzy ingredient
References for this information: 
Healthline Website, Skin
Journal of Cosmetic Dermatology, 2021, volume 20, issue 2, pages 513-521
Journal of Cosmetic Dermatology, 2018, volume 17, issue 6, pages 1136-1143
Journal of Clinical and Aesthetic Dermatology, 2014, volume 7, issue 3, pages 27-29
Skin Cancer Foundation Website, Sun and Skin News