Part 1, Clinical Skincare Series: To believe or not to believe those amazing skin-benefit claims we see everywhere?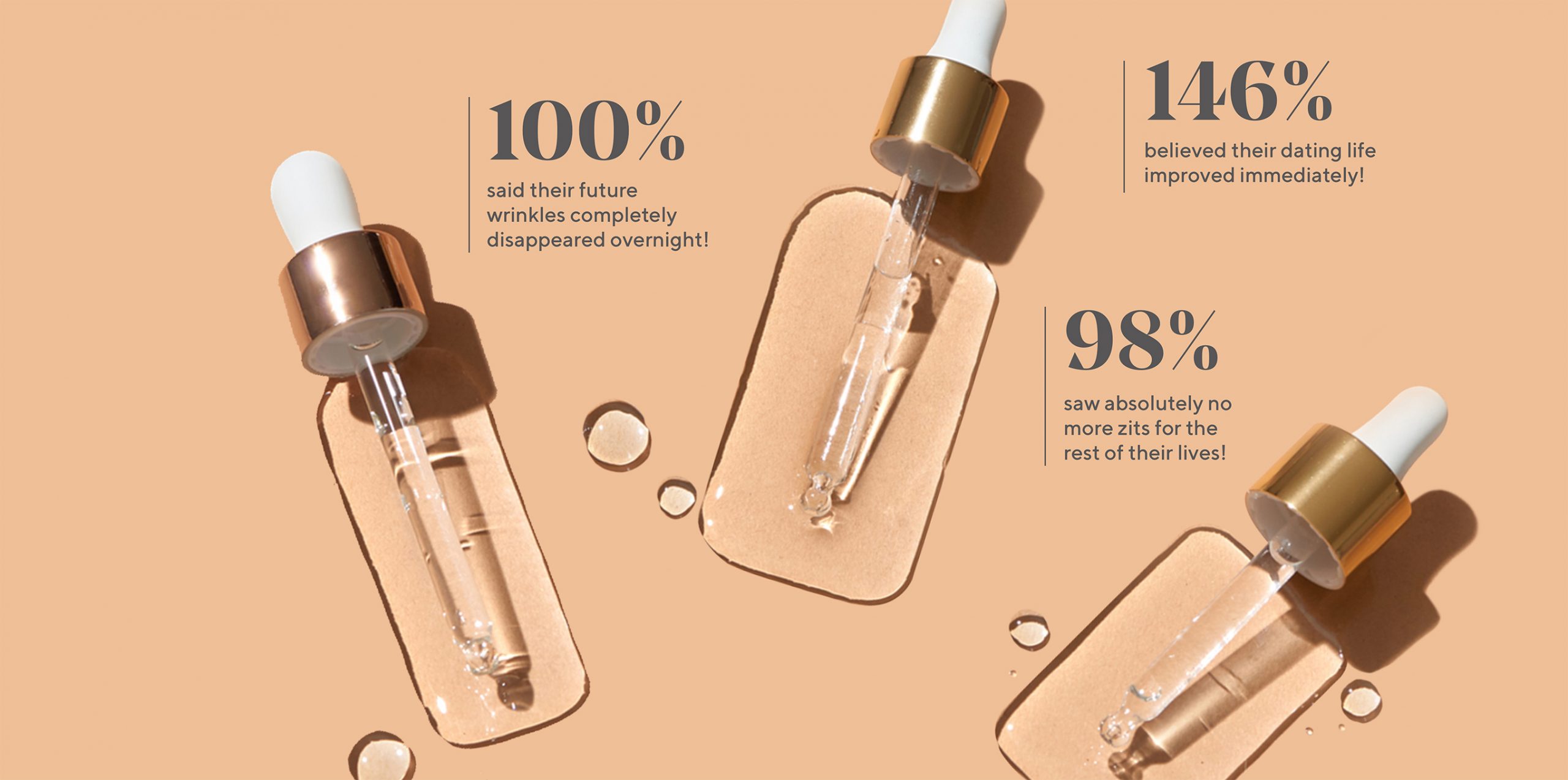 Note from the brand: As a clinical skincare brand, we often get the question: "What does being 'clinical' actually mean?" We hope this content series is helpful for a better understanding of clinical skincare.
We've all seen the numbers on packaging: 98% saw no more zits overnight! 100% said their wrinkles disappeared in 5 minutes! 146% believed their dating life improved immediately! Kidding, but the truth is, there's no shortage of skincare that makes some hefty benefit claims. Should we be convinced? Or call BS? We asked a scientist-turned-esthetician and Murad's own VP of product development to help decode the nuanced world of skincare claims.
But first, what's a 'clinical trial'?
A clinical trial means at least one controlled study is performed to measure a formula's effectiveness for benefit claims. "At the most basic level, clinical trials speak to the efficacy and safety of a product," says Erica Suppa, a research scientist formerly of GlaxoSmithKline, who is currently a licensed esthetician/founder of Fresh Faced Skin Care. "Clinically tested skincare means the stability of the formulation has been proven—that the results are proven and have been measured."
While any skincare brand can choose to clinically test formulas to validate efficacy, a clinical brand starts with clinical trials in mind, and then chooses ingredients and formulates with techniques to arrive at the goal of achieving proven results from those trials.
Claims based on subjective evaluations vs. objective data.
Results and associated claims for a product can be determined in one of two ways: subjective evaluations or objective data. But what's the difference? How can you tell which is which? And why is it important to be savvy to how claims are made?
"Subjective evaluations are surveys that ask for participant's opinion," Suppa says. Look for words like "saw," "felt" or "users agreed" to signal that a claim is based on participants' subjective opinions. Whereas objective data is based on "measured results with a calibrated instrument," Suppa says. According to Andrew Koenig, Murad's VP of research and development, these instrumental evaluations for objective data can include professional photography for expert grading of the before-and-after's, Antara 3D imaging and Visia CR imaging to physically measure statistically significant changes in the skin—from wrinkle depth to hyperpigmentation and pore size reduction.
Both subjective and objective claims can influence purchases, so understanding what's going on is key. For example, a 2-week claim may seem impressive next to an 8-week claim on the surface—but what if the 2-week claim simply came from participants' opinions, and the 8-week claim came from a calibrated instrument that produced measurable data? Then the results start to look quite different.
How does testing single ingredients compare to testing complete formulas?
Another factor to consider is whether a claim stems from a single ingredient or a complete formula. Many manufacturers run clinical trials on single ingredients (e.g., salicylic acid only, vitamin C only) and then use those ingredient claims for products that simply feature those ingredients—a cost- and time-saving practice that both Koenig and Suppa agree is common.
Suppa adds that testing a complete formula can improve its credibility: "When you test an ingredient, you are testing a singular ingredient's functionality, durability, usability and performance. When you test a product as a total formula, you are testing to demonstrate that the formulation as a whole lives up to its product claims."
Clinical trials do come at a cost—but can put your mind at ease.
The cost to complete clinical trials can often run upwards of $20,000 per claim, Suppa says. Though Koenig adds that it can be difficult to put a hard number on a claim sometimes because clinically tested brands also invest in regulatory and quality-assurance teams—and their time to properly conduct trials. "It may be a 4-week study," he says, "but by the time protocols are developed, costs are approved, suitable participants are recruited, and then the study is run with the data evaluated, it's actually 8-12 weeks to generate a full report."
Koenig continues: "Clinical tests also assess tolerability and sensitization. There are modernized and more accurate tolerability tests now where panelists use the formula for an intended time, as often as directed, in the actual area where it is meant to be applied. With clinical trials, formulas are put through the rigors of efficacy, quality and safety testing."
More about clinical skincare here:
Part 2, Clinical Skincare Series: What makes a formula 'clinical grade'? 5 things to consider next time you shop
Part 3, Clinical Skincare Series: 5 facts and fictions you need to know about clinical vs. clean brands