The most affordable thing to help prevent skin aging is…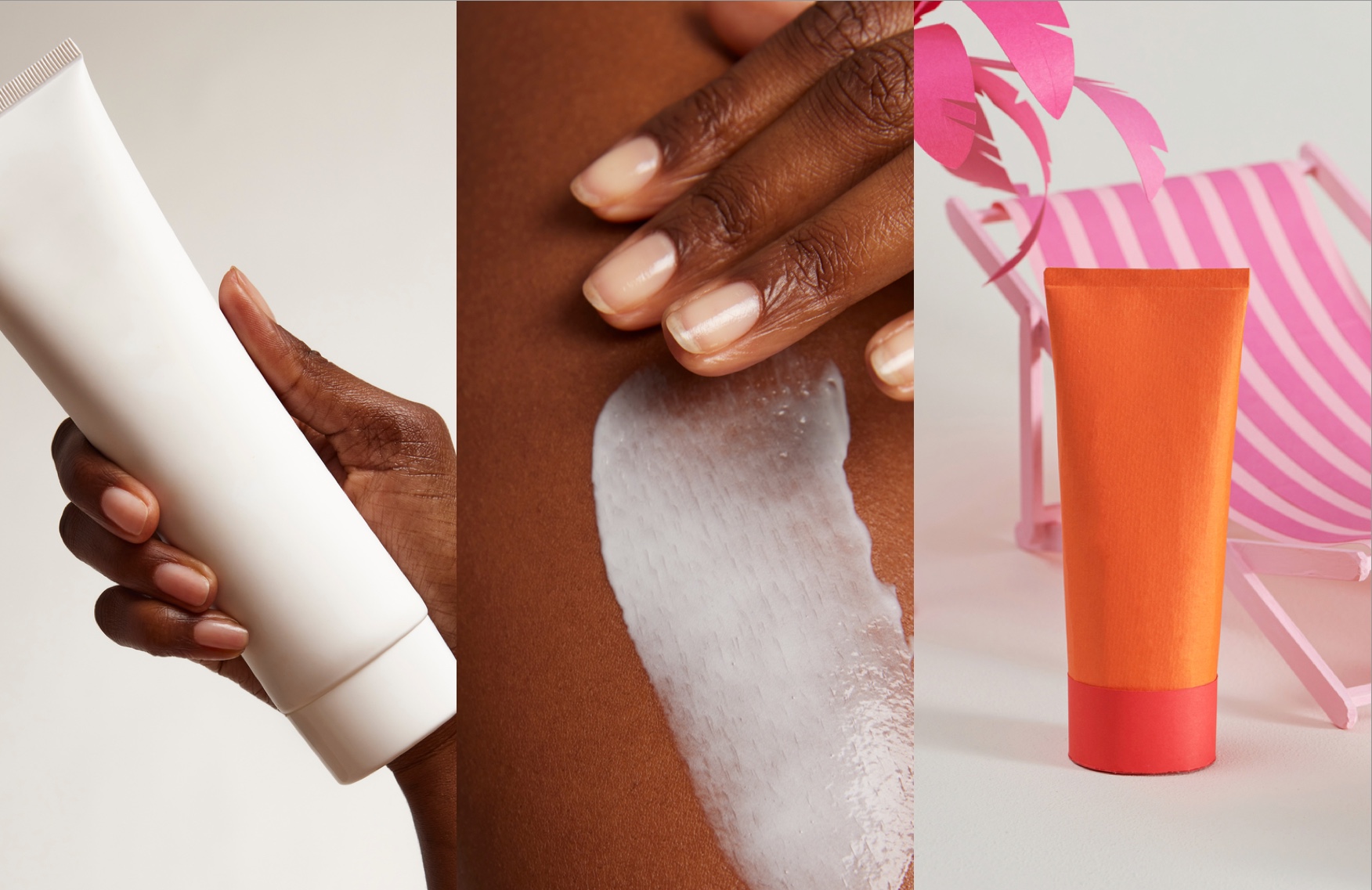 It's no secret we're big fans of sunscreen, and since May is Skin Cancer Awareness Month, we're proclaiming our love for this skin-saving product. First up? Dr. Howard Murad, a board-certified dermatologist, bona fide sunscreen enthusiast and founder of Murad Skincare, enlightens us on all things sun protection. He discusses the evolution of sunscreen over the years, what sets one apart from another and why SPF should be a skincare essential for all of us.
Can you tell us how the idea of using sunscreen has evolved over the years?
Sunscreen used to be limited to clothing. People would wear hats, scarves, long-sleeve shirts and pants to protect their skin. Alarmingly, some individuals attempted to shield their skin solely with cocoa butter or olive oil, which we now know can actually lead to severe sunburn.
When chemists initially explored the concept of creating sunscreen, they produced products with SPF levels of only 2-4. Their primary goal was to minimize the severity of sunburn rather than prevent it entirely. Today, we are aware of the importance of using true SPF formulas that range from 30 to 100+ in order to effectively prevent skin damage.
Dr. Murad: Sunscreen and sunblock carry certain stigmas and untruths. They're chalky, smelly or goopy. They trigger acne and oiliness. They're only for summertime use and fair skin tones.
While some of these concerns have some validity (such as the chalky and gunky texture), many misconceptions exist. Sunscreens do work, but it's crucial to apply them correctly. This includes applying them at least 15 minutes before sun exposure to allow for proper interaction with the skin, using an adequate amount and reapplying as needed. And for those with acne? Modern sunscreens contain non-comedogenic ingredients to help minimize acne and breakouts.
Furthermore, sunscreens are not solely intended for fair-skinned individuals or sunny days. UV rays can penetrate through clouds, and surfaces like water and snow can reflect the rays, leading to severe sunburns. People with melanin-rich skin tones also require protection against the aging and skin cancer-causing effects of UV rays. Melanoma cases are increasing in communities of color, emphasizing the necessity of daily SPF protection for everyone.
People of color are frustrated with SPF formulas—especially mineral sunscreens—because they can leave a chalky cast. What's being done to make sunscreen inclusive?
Dr. Murad: The skincare industry bears the responsibility of creating elegant and sophisticated SPF formulas suitable for all skin types and tones. We've come a long way but we're not done! Product developers have incorperated advanced ingredients that seamlessly blend with every complexion. Chalky sunscreens are becoming a thing of the past.
What are 3 things you'd tell anyone at any age about making SPF a mandatory part of their skincare and selfcare routines?
Dr. Murad:
1. It helps prevent skin aging
Sunscreen is the most cost-effective measure you can take to prevent skin aging. If you truly want to safeguard your skin against dark spots and fine lines, wearing SPF on a daily basis is as crucial as any treatment targeting those concerns. And it doesn't have to be exorbitantly priced—the best sunscreen is the one that you will consistently use.
2. It's never too late and application is key
If you haven't already incorporated sunscreen into your routine, start now. It will mark the beginning of a lifelong love affair! Read the instructions carefully and apply it before sun exposure. Extend its application beyond your face to your décolleté and any areas exposed to the sun. This shouldn't feel like paranoia or hyper-awareness; rather, it should become a simple step in your skincare regimen.
3. Sunscreen is an integral part of skincare and healthcare
Sunscreen is not only crucial for preventing skin cancer but also plays a vital role in overall wellness, encompassing both skin health and general well-being. It's as essential as maintaining a healthy diet, managing stress levels, engaging in regular physical activity and nourishing the skin internally with supplements.
The views expressed in this article do not necessarily represent the views of Murad, and are for informational purposes only, even if the advice of physicians and medical practitioners are included. This article is not a substitute for professional medical advice, diagnosis or treatment, and should not be considered specific medical advice.  
References for this information:  
Baylor University Medical Center Proceedings, 2022, volume 35, issue 1, pages 121-123