Are you using the right SPF—mineral or chemical? Does it even matter? A board-certified derm explains all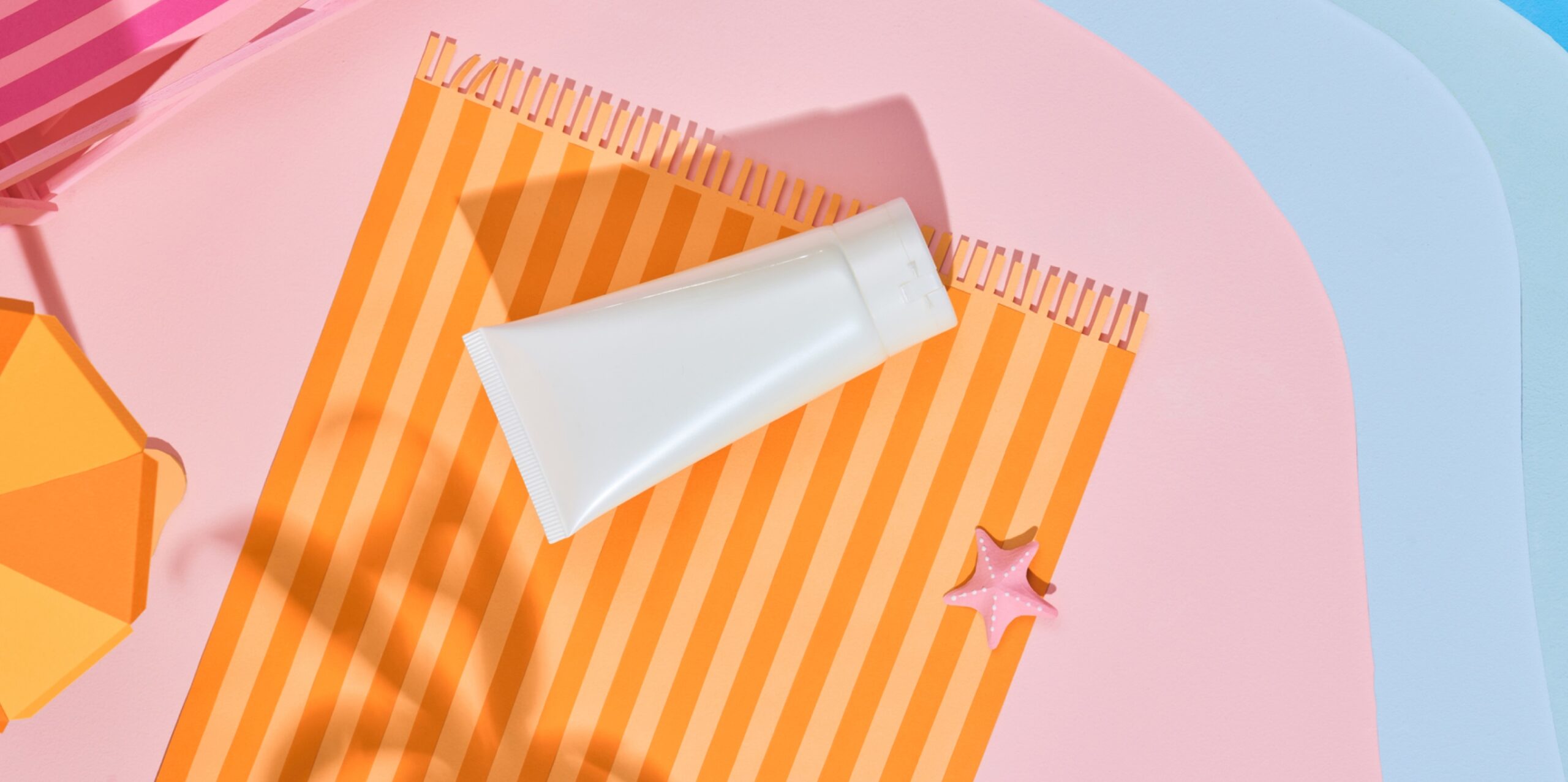 Ask a dermatologist if you should use mineral or chemical sunscreen, and they'll likely say, "The one you'll actually wear." Dermatologists know a chalky finish or thick feel can prevent people from regularly using sunscreen, despite skin-health benefits it provides (helping defend against wrinkles, dark spots and, of course, skin cancer). If you're on the hunt for info on the differences between mineral and chemical sunscreens, how they work and if one active ingredient is better than others, keep reading. Here, two board-certified physicians help us navigate SPF differences so you can make the best decision for your skin type.
What is chemical sunscreen and how does it work?
Chemical sunscreens feature dermatologist-approved, synthetic active ingredients like octinoxate and avobenzone. "Chemical sunscreen ingredients work by absorbing ultraviolet rays into the skin and creating a chemical reaction that converts these rays into heat, which is dissipated from the skin without harm," says Dr. Alan J. Parks, board-certified dermatologist and founder of Eastside Dermatology & Skincare Center.
What is mineral sunscreen and how does it work?
Mineral sunscreens are naturally occurring active ingredients like titanium dioxide and zinc oxide. Dr. Alain Michon, a board-certified doctor and medical director at the Ottawa Skin Clinic, says, "Mineral sunscreens sit on top of the skin to physically shield against any harmful UVA rays and UVB rays." Hence the words "physical sunscreen" being used interchangeably with mineral sunscreen: Mineral sunscreens "physically" block UV light.  
What are some benefits of using chemical sunscreen?
Parks says, "Chemical sunscreens are by far the most common type of sunscreen found on the market, and they're fairly easy to use and apply. They also typically don't leave a white cast on the skin like many mineral sunscreens can."
A 2021 study in the International Journal of Women's Dermatology shows that chemical sunscreens can be more frequently recommended for patients with Skin of Color because they are less likely to leave behind an undesirable white cast or residue. However, advances in skincare ingredients and technology are inspiring a new generation of mineral sunscreens that wear more like your favorite moisturizer, with an invisible and weightless finish that works for any skin type and tone.  
What are some benefits of using mineral sunscreen? 
Michon says, "Since mineral sunscreens create a reflective barrier that sits on top of the skin, they are suitable for sensitive skin types."
Is mineral sunscreen safer (aka less "toxic") than chemical sunscreen?
In 2019, the U.S. Food and Drug Administration (which regulates sunscreen products) proposed sunscreens undergo the rigors of FDA testing for better alignment with modern safety and efficacy regulations. To date, there is no toxicity associated with either active mineral ingredients or active chemical ingredients in SPF, and the FDA stated that titanium dioxide and zinc oxide "were found to be generally recognized as safe and effective."
Bottom line: is chemical sunscreen better than mineral sunscreen?
The consensus amongst dermatologists and medical professionals: Any kind of SPF is better than no SPF, because it's your greatest weapon against cosmetic and skin-health issues triggered by sun damage. "Both types of sunscreen are effective and one is not considered better than the other," Parks says. "Both will protect your skin from the sun. Your choice depends on your skin type and preferences."
Parks and Michon also agree that mineral sunscreens can be best for those with sensitive skin, with Parks noting a mineral sunscreen might be a good choice for those with "extreme acne to avoid any further potential irritation from absorbing products."
Another important note: Just because makeup (including primer) includes SPF, doesn't mean it delivers enough protection. "Makeup with SPF is not strong enough to protect the skin adequately from UV rays," Michon says, adding that the right order of application is sunscreen, then makeup. Parks agrees: "Layer SPF makeup on top of another standalone sunscreen to be sure you're really getting the sun protection your skin needs."
The views expressed in this article do not necessarily represent the views of Murad, and are for informational purposes only, even if the advice of physicians and medical practitioners are included. This article is not a substitute for professional medical advice, diagnosis or treatment, and should not be considered specific medical advice.   
References for this information:
Food and Drug Administration Website, Press Announcements
International Journal of Women's Dermatology, 2021, volume 7, issue 2, pages 165-170