Skincare standards, part 4: How to repair the delicate (and essential) skin barrier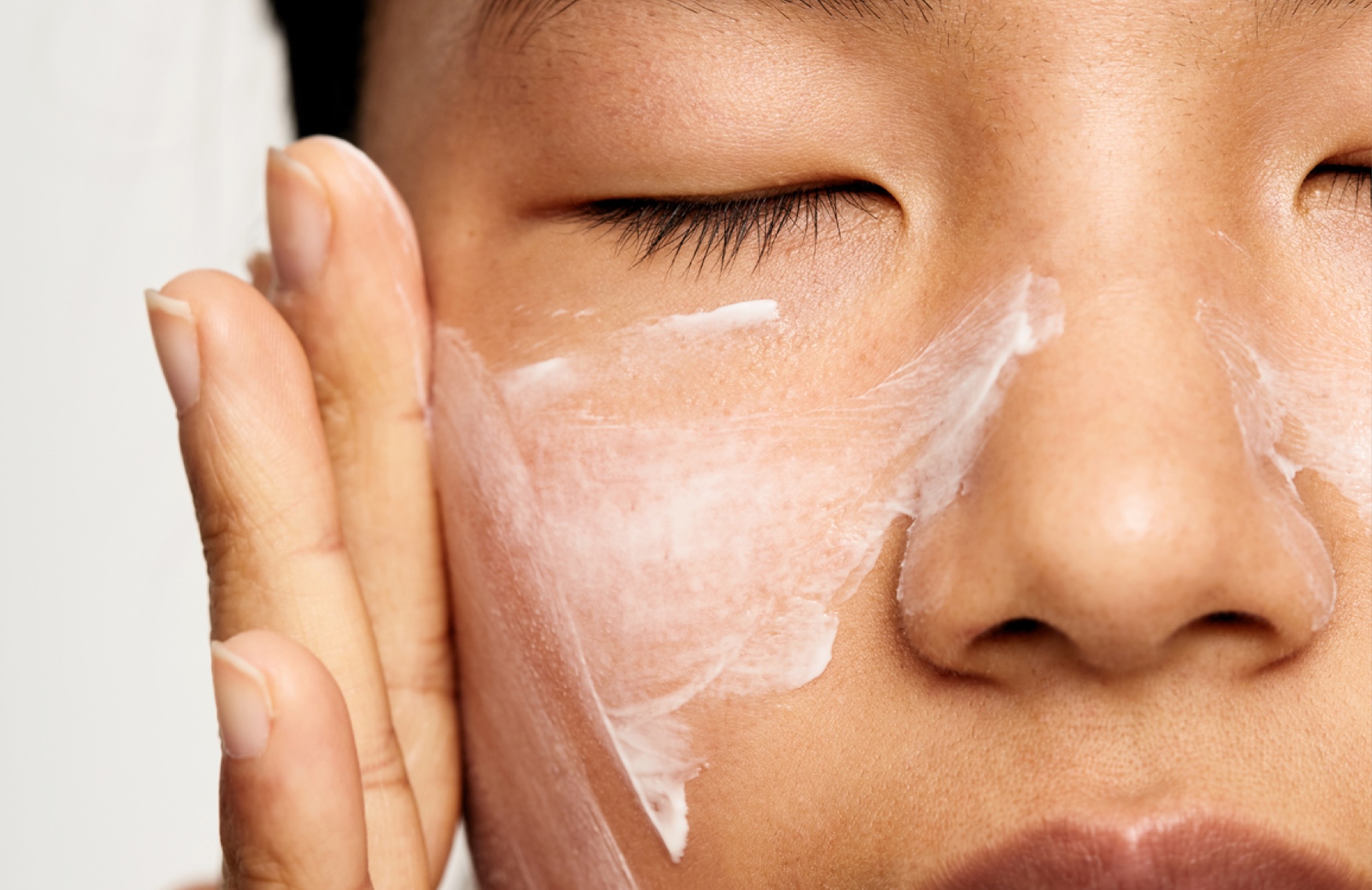 Whether self-inflicted from too many scrubs or just worn down from day-to-day life, you may find yourself with dryness, itchiness or irritated and splotchy skin. And that may be an indication of a damaged skin barrier. Your skin barrier function is to protect your insides from all the world's external dangers, like pollutants and viruses. When the skin barrier is damaged, it becomes more challenging for it to do its job. This can leave you with skin that doesn't look or feel its best.
Fortunately, if you've been frantically Google searching "how to repair skin barrier," you've come to the right place. Let's deep dive into what a skin barrier is, signs of skin barrier damage and steps you can take to restore and rejuvenate a damaged skin barrier.
What is the skin barrier and what does it do?
There are three layers that make up your skin, including:
The hypodermis: The bottom layer
The dermis: The middle layer
The epidermis: The outermost layer (which is also the layer that includes the skin barrier)
Each layer of skin also contains sub-layers. The skin barrier is part of the outermost sublayer of the epidermis, the stratum corneum. Your skin barrier acts like a suit of armor, playing a crucial role in keeping external factors, like environmental aggressors (UV rays, cigarette smoke and pollution), from making their way into your body, all while keeping moisture in. The result is skin that's protected, hydrated and glowy.
A damaged skin barrier: What to look for
UV rays and pollutants can oftentimes be the cause of a compromised skin barrier. However, pollutants and UV rays aren't the only external factors. Everyday culprits (like harsh ingredients found in some skincare products) can also take a toll on your skin barrier. Some examples include:
Harsh physical exfoliators: This involves physically removing dead skin cells from your skin with the help of a washcloth or semi-grainy items, like finely ground coffee or sugars. They do more harm than good, causing irritation and inflammation in the process
Intense chemical exfoliators: Salicylic acid and glycolic acid (to name a few) slough off unwanted skin. If you have sensitive skin or use a chemical exfoliant with a higher concentration, it could irritate or dry out your skin more than you intended
Drying sulfates: This popular cleansing agent can remove too much of your skin's natural oil (sebum) and in turn, dry out your skin
If you're experiencing any of the following skin-related symptoms, your skin barrier might be trying to tell you that it's in need of a repair:
Skin that's tender or painful to the touch 
Skin that stings when you apply skincare products 
How to restore skin barrier
A damaged barrier usually requires extra care, so be sure to stick to a sensitive skincare routine as you repair it. With the following four tips (and a little patience), you can restore your compromised skin barrier and see a hydrated, radiant complexion.
With the proper skincare routine and products that contain beneficial ingredients for your skin, you can repair and strengthen a damaged skin barrier and improve your skin's overall appearance in one fell swoop.
References for this information:
Cleveland Clinic Website, Health Library
Cleveland Clinic Website, Skin Care & Beauty
Science Direct Website, Journals & Books
Journal of Investigative Dermatology, 2008, volume 128, issue 5, pages 1212-1219
Yale Medicine Website, Fact Sheets