True or false: How well do you know the facts on dry skin? Test your expertise now!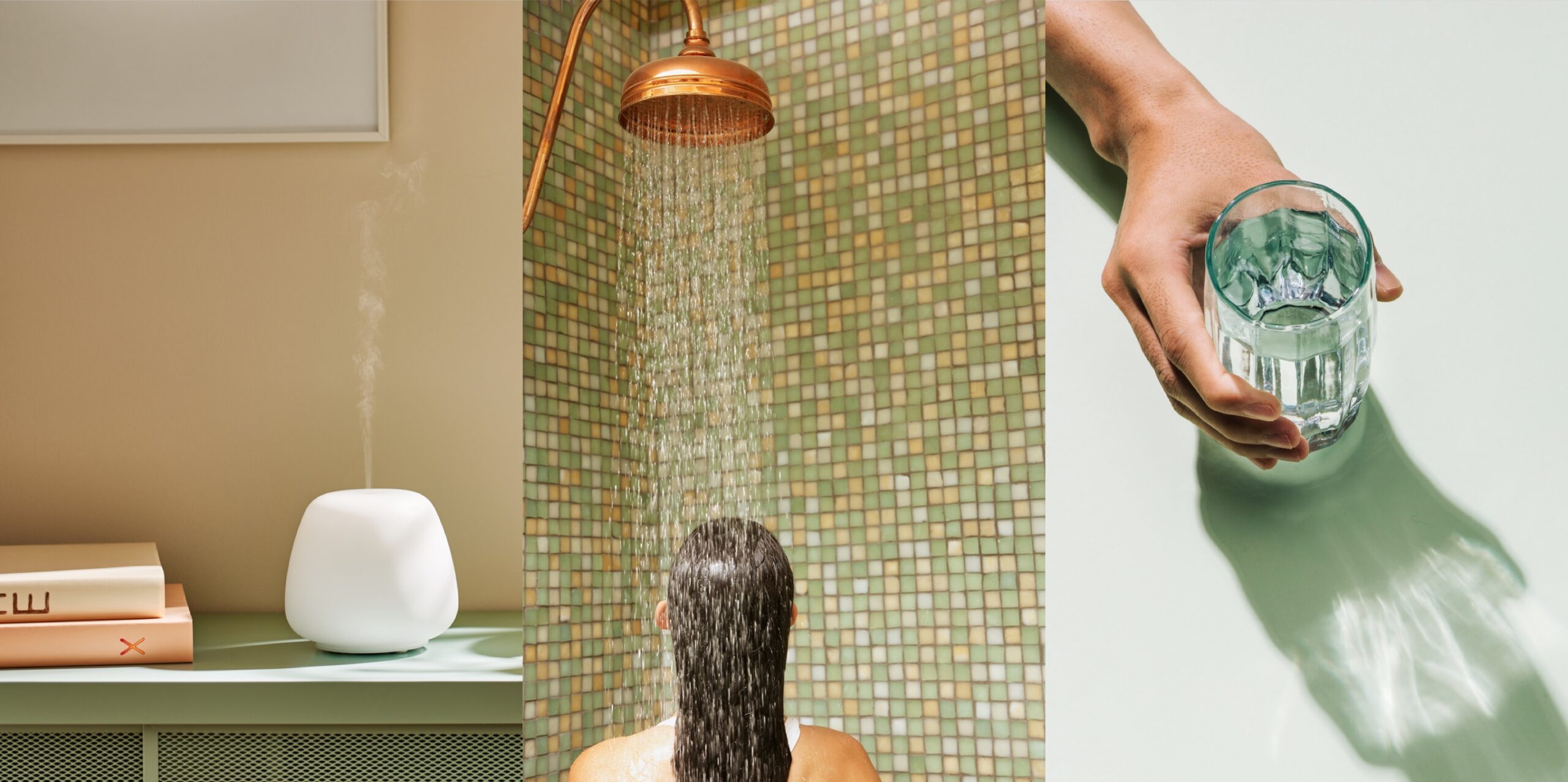 Water can counter hunger pangs, prevent brain fog and give us baby-soft skin. But if you're still looking a little parched after all that chugging, you're not alone. Dry, flaky skin is common—and also easy enough to treat, once you know what to do.
TRUE OR FALSE: Dry skin is the same as dehydrated skin.
False. Dry skin is a skin type, while dehydrated skin is a skin condition. You might be dry if your skin:
Lacks oil (it doesn't produce any oil or sebum)
Has small pores with few breakouts
Appears flaky and rough
Has more noticeable wrinkles
TRUE OR FALSE: Skincare is the only way to treat dry skin.
False. In addition to using skincare products, there are some additional methods you can incorporate into your daily routine:
Cut down on the hot showers.
We know how amazing a hot shower can feel, especially on a cold winter day. But that hot water and steam are actually stripping your body of its much-needed oil barrier, which helps to trap moisture and leave your skin feeling soft and hydrated. Dermatologists and experts recommend short, warm showers that last no longer than 5-10 minutes.
Drink water—and eat it, too.
The importance of drinking water can't be underestimated. For supple, hydrated, moisturized skin, try to drink around half your body weight in water every day. If that seems impossible, dermatologist Dr. Howard Murad also recommends eating your water. Water-rich fruits (like watermelon) and vegetables (bring on the spinach) help hydrate your body with the added bonus of fortifying it with nutrients, which can be better absorbed since you're not, ahem, flushing them all away as quickly.
Use a humidifier.
In the drying winter months, moisture is sucked out of skin so quickly and easily. One way to help prevent this is by using a humidifier in your bedroom at night.
TRUE OR FALSE: Cleanser dries out your skin even more.
False. Removing dirt and oil with the right cleanser can help add moisture to your skin. As an effective antidote to dry, flaky skin, always stick to this simple routine as the basis of any regimen.
Step 1: Cleanse
The first step in hydration: Look for a cleanser that removes dirt, oil and waterproof makeup, while nourishing and replenishing the skin with nutrients and vitamins.
Step 2: Exfoliate (Sparingly)
While exfoliating the skin is a way to remove dulling skin cells and clear clogged pores, exfoliating dry skin too often can sometimes lead to even drier skin. Over-exfoliation can damage your skin's barrier, which can lead to more irritation. Exfoliation is important, but should be done sparingly (perhaps 2 times a week), or with a gentle daily exfoliant.
Step 3: Moisturize
Moisturizing your skin seems obviously important, right? Look for moisturizers with ultra-nourishing and hydrating ingredients such as hyaluronic acid, shea butter and macadamia oil to help bring much-needed moisture back to your skin, especially after exfoliating. You can double down on hydration with a serum that's applied before moisturizing.