Ingestible skincare ingredient: Phytoceramides—are they a 'facelift in a bottle' and the secret to radiant, firmer skin from the inside out?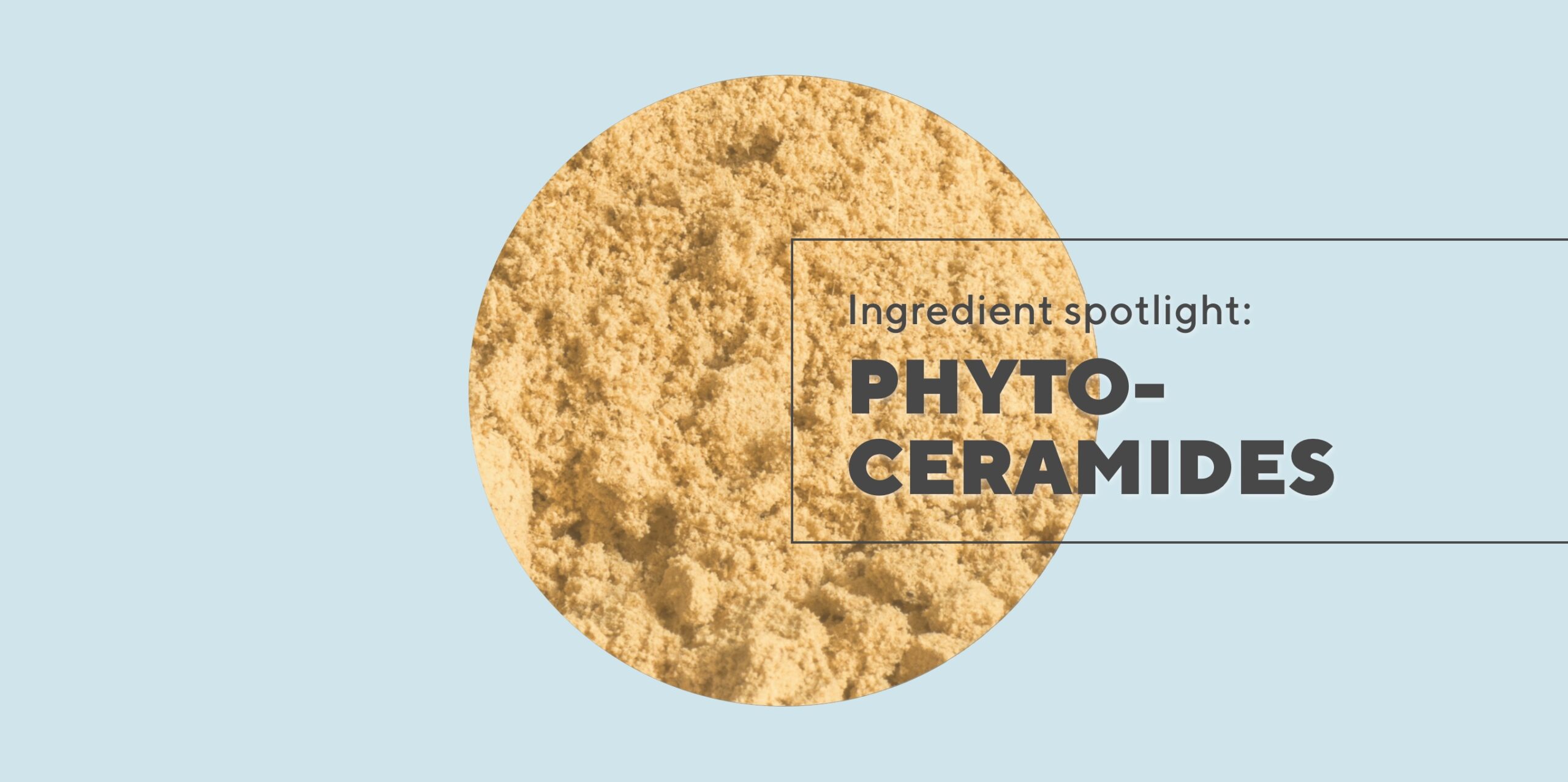 If you've ever resolved to prioritize skincare, you've probably found yourself in the endless Google rabbit hole of ingredient wonderland. In the course of your search, you may have encountered "phytoceramides"—a term that may sound like it was born in a lab, but exists naturally in nature and in your skin.
In this guide, we'll take a closer look at how phytoceramides work and what they have to teach us about authentic and effective skincare.
First thing's first…what are ceramides?
Ceramides are the fatty tissues that fill in the gaps between cells in your skin's topmost layer. From a molecular perspective, there are many different types of ceramides with various structures, lengths and compositions.
In the end, all of them serve one crucial purpose: to fortify the barrier of your skin. Including ceramides in your skincare is a great way of feeding your skin hydration.
In part, it's ceramides' remarkable diversity that makes your skin as strong and resilient as it is. As one of the skin's main components—comprising around 50% of your skin—one of ceramides' primary roles is to help the skin retain water. Ceramides are integral to keeping your skin's moisture levels high, serving to both ward off environmental pathogens and yield resilient, fresh, healthy-looking skin.
So, what are phytoceramides?
When skin researchers first started exploring the therapeutic uses of ceramides, most of them were sourced from animal-derived ingredients. But creatures from the animal kingdom aren't the only ones with ceramides in their makeup. Plants, too, possess ceramides, and they may be safer (and more sustainable) to use in skincare than their predecessors.
Phytoceramides, or ceramides derived from plants, may be taken both orally and used topically to help reinforce skin barrier function. Wheat, rice and oat are promising contenders in the world of phytoceramides, and are commonly used to treat conditions like:
While phytoceramides can be a great addition as a skincare ingredient, you can also include an oral phytoceramide supplement to help promote youthful skin from the inside out.
What do ceramides do for skin?
Ceramides are essential for maintaining the skin's structural integrity. From protecting the skin barrier to locking in moisture for aging skin, ceramides work with the skin cells to encourage skin function.
Over time, the ceramide content of our skin degrades. This may be caused by the natural passage of time, but it may also be heightened by:
Environmental pollutants
Harsh temperatures
Chronic stress
Many common skin conditions from eczema to the natural aging process exhibit a correlation between compromised skin barrier function and the onset of skin illness. Under a microscope, depressed barrier function appears to be, in part, the result of a marked loss of ceramides in the skin.
Fortunately, research shows that either orally supplementing or topically applying ceramides may serve to improve a host of skin conditions by helping skin recover its barrier function. Whether you're looking to resolve a stubborn case of eczema or simply looking to cultivate brighter, youthful-looking skin, including phytoceramides in your skincare routine may be just what the dermatologist ordered.
How do phytoceramides in skincare work?
Incorporating phytoceramides (through skincare supplements or topically) is one way of helping your skin reclaim its natural tenacity from the inside out. As half the structure of our skin, ceramides work not by building a hard "wall" against external elements, but by adapting to and fielding changes in the environment as they arise. Protecting the skin barrier every step of the way can ensure you're encouraging bright and youthful skin to shine. With a little help from oral phytoceramide supplements or topical treatments, ceramides may be able to function that much better. But at the boat basic level, ceramides remind us that a limber, sensible approach to skincare is the one that may serve us best in both function and form.
The views expressed in this article do not necessarily represent the views of Murad, and are for informational purposes only, even if the advice of physicians and medical practitioners are included. This article is not a substitute for professional medical advice, diagnosis or treatment, and should not be considered specific medical advice. 
References for this information:
American Journal of Clinical Dermatology, 2003, volume 4, issue 2, pages 107-129
Lipids in Health and Diseases, 2016, article 13
Skin Pharmacology and Physiology, 2017, volume 30, issue 3, pages 115-138
Journal of Chromatography B, 2017, volumes 1065-1066, pages 87-95
Healthline Website, Beauty and Skincare
Contact Dermatitis, 2008, volume 58, issue 5, pages 255-262
Journal of the American Academy of Dermatology, 2014, volume 71, issue 1, pages 177-184
More about skincare ingredients as ingestibles here: 
Ingestible skincare ingredient: Glutathione—is it a shady skin lightener or misunderstood skincare superstar for hyperpigmentation and fine lines?
Ingestible skincare ingredient: Vitamin A—the top 4 reasons why it's a skin-saving superpower   
Ingestible skincare ingredient: Vitamin E—from being the ultimate antioxidant to protecting against inflammation 
Ingestible skincare ingredient: Burdock root—the natural solution for everything from digestion to a clearer complexion?
Ingestible skincare ingredient: Grapeseed oil—the only ingredient you need on your supplement shelf for radiant, even skin?