Niacinamide news, part 1: Why this multi-action ingredient is taking over the skincare routines of top influencers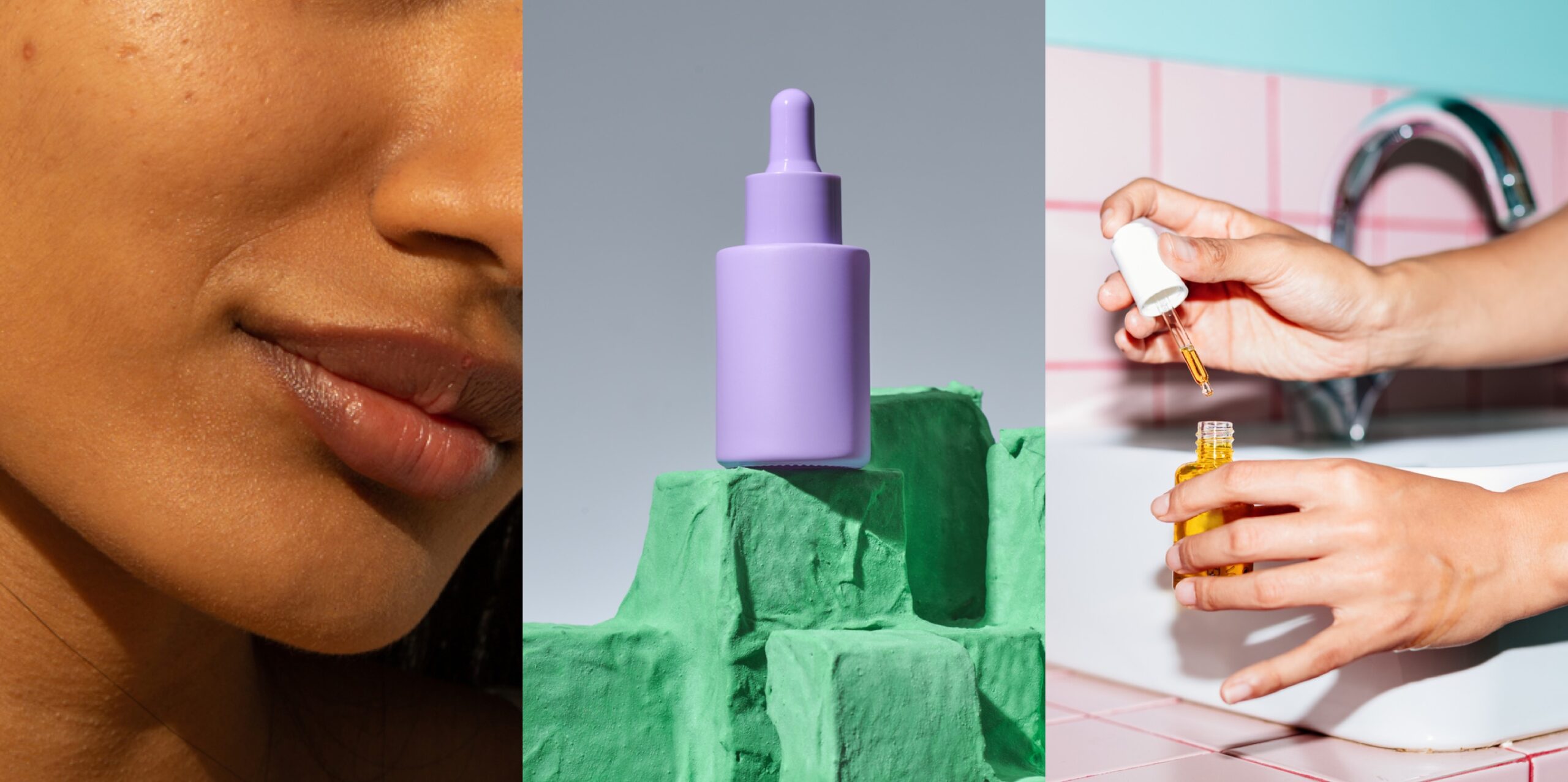 Niacinamide has been making skincare better for decades, but is only just now getting its due amongst beauty editors and influencers worldwide. This powerful vitamin B derivative uses a light touch to protect, rebuild and support healthy-looking skin. It's also multi-faceted: it delivers results on all types of concerns from visible pores to lax skin and skin with dullness and uneven tone.
If you've been looking for a skincare ingredient supporting a powerful yet unfussy skincare routine that also slips easily into your established ritual and plays well with other ingredients, reach for niacinamide and revel in the beautiful skin results.
What is niacinamide?
Niacinamide, also called nicotinamide, is a naturally occurring type of vitamin B that your body uses to maintain cellular health. Niacinamide can be derived directly from food sources like meats, seafood and green vegetables, or your body can produce it by breaking down niacin, a form of vitamin B3.
How to use niacinamide for healthy skin
Niacinamide also has some remarkable skin benefits to offer when administered directly to the skin. Topical niacinamide may be used to combat:
Signs of sun damage such as fine lines and wrinkles
Hyperpigmentation or dark spots
Sun damage
Acne
And, it boasts three attributes that make it perfectly suited to level up any skincare routine:
01
It's water-soluble
This means it is capable of dissolving in water. In other words, it works seamlessly with other water-based skincare formulas.
02
It's hydrophilic (aka water-loving)
Niacinamide helps your skin absorb and retain moisture on a molecular level and works exceptionally well as a go-to skincare serum or moisturizer after your favorite skin cleanser.
03
It's got team spirit
While its effects can be potent, niacinamide is an extraordinarily low-impact skin ingredient with virtually no contraindications. In other words, it's unlikely to cause adverse effects when used alongside other heavy-hitting skincare ingredients like retinol. As such, you'll be able to incorporate it without worrying about aggravating your skin or reducing the efficacy of your other products.
Wondering if niacinamide is safe during pregnancy? Not only is niacinamide safe to use during pregnancy, but it can also help combat hormonal acne that tend to pop up from time to time.  
Benefits of niacinamide for skin
What about niacinamide makes it a vital skincare ingredient?
Prevention of oxidative stress: Niacinamide boasts powerful antioxidative properties that may enable it to offset cell damage caused by free radicals, a byproduct of oxidative stress. When used topically, niacinamide has been shown to halt the oxidative processes that can lead to visible imperfections like hyperpigmentation and uneven skin tone.
Improvement of barrier function: Ceramides are a type of fatty molecule comprising the skin barrier—the part of our skin that protects us from pollutants, bacteria and other environmental toxins our skin comes in contact with daily. Research suggests niacinamide reinforces and improves skin barrier function by assisting with ceramide synthesis, which enables our body to build back even healthier, more resilient skin.
Reduction in skin inflammation: Studies show that niacinamide may calm the skin's hyperactive inflammatory response—one of the most common root causes of acne vulgaris. In combination with its antioxidative properties, using niacinamide topically may control inflammation, reducing the incidence of acne and other inflammatory skin conditions like redness and rosacea.

Promotion of skin renewal: One of the main constituents of hydrated, buoyant, healthy-looking skin is collagen. Niacinamide has been shown to simultaneously boost collagen synthesis, all while promoting cellular regeneration to help us rebuild healthier skin from the ground up.
Protection against UV damage: Protecting your skin from the sun is one of the most important things you can do to help your skin function, feel and look its best. Research shows that niacinamide not only actively guards the skin against UVA and UVB damage, but it may also protect skin cells from photoaging—the premature aging of skin caused by excessive, long-term sun exposure.
How much niacinamide should I use?
Studies show that there are many aspects of skin health niacinamide can support. In most cases, you're best to use topicals that contain between 1% and 5% niacinamide, and use once or twice a day in small doses. In one trial, people who used a 5% niacinamide serum two times per day for 12 weeks saw:
More even skin tone
Smoother skin texture
Reduction of fine lines and wrinkles
Enhanced skin elasticity
The views expressed in this article do not necessarily represent the views of Murad, and are for informational purposes only, even if the advice of physicians and medical practitioners are included. This article is not a substitute for professional medical advice, diagnosis or treatment, and should not be considered specific medical advice. 
Learn more about niacinamide:
Niacinamide news, part 2: Pregnant? Get answers to the top 5 most frequently asked questions about this hot skincare ingredient
References for this information:
National Library of Medicine Website, Drugs, Herbs and Supplements
Biomolecules & Therapeutics, 2019, volume 27, issue 6, pages 562-569
The Journal of Clinical and Aesthetic Dermatology, 2010, volume 3, issue 2, pages 22-41
Antioxidants, 2021, volume 10, episode 8
Indian Journal of Medical Research, 2018, volume 147, issue 1, pages 117-118
Clinical and Experimental Dermatology, 2003, volume 28, issue 1, pages 61-63