Niacinamide news, part 2: Pregnant? Get answers to the top 5 most frequently asked questions about this hot skincare ingredient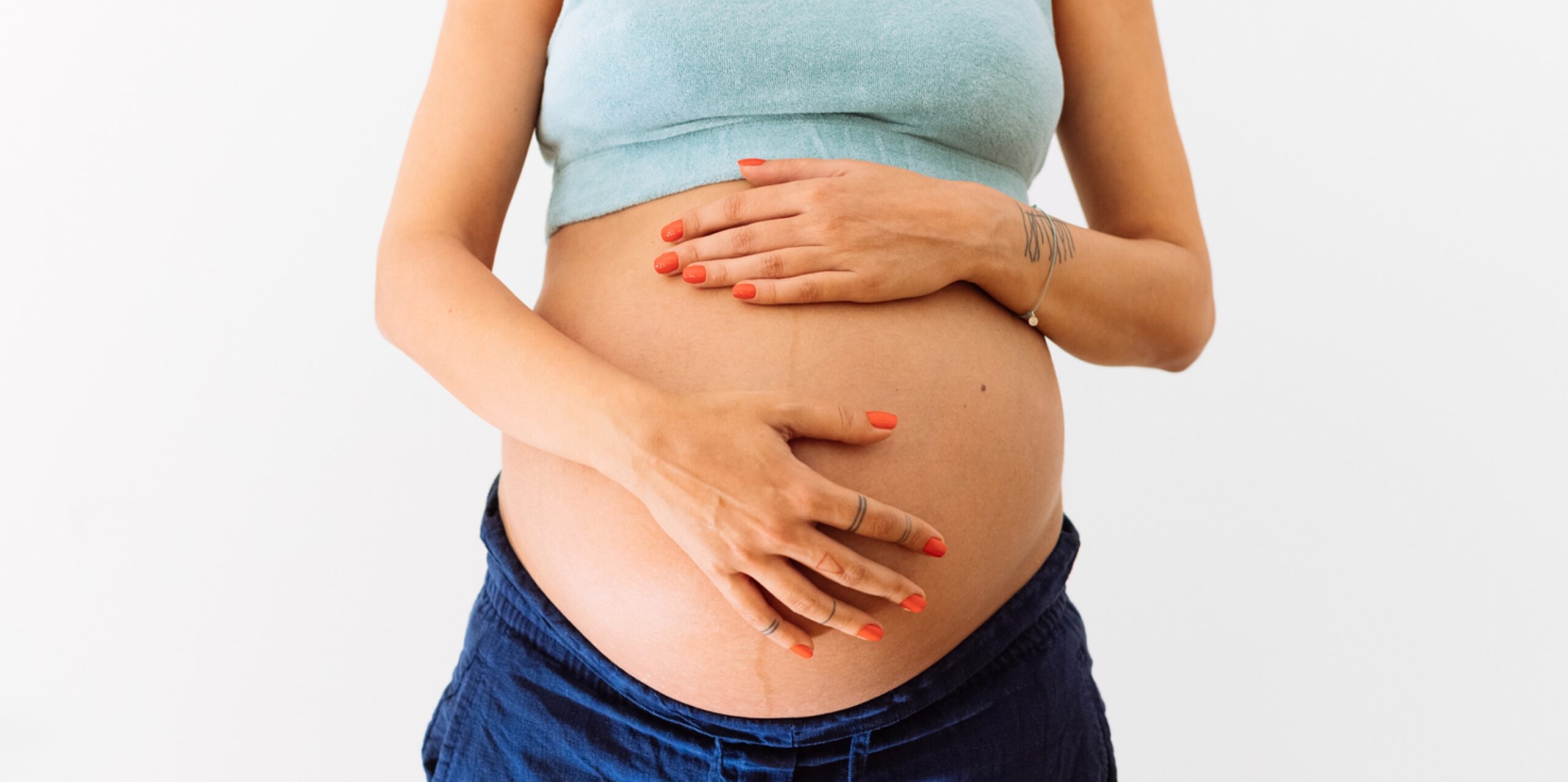 From baby-proofing your home to adjusting your nightly sleep schedule, a lot of things are bound to change when you're expecting a new baby. What you may not have planned for was a change to your skin: If your skin has thrown you for a loop since you began your pregnancy, you're in good—albeit frustrated—company. The good news is many pregnancy-related skin issues can be safely addressed with niacinamide. Not only is niacinamide safe to use while expecting or breastfeeding, but it may be a potent antidote to skin conditions you're contending with.
Here, we explore all the ways niacinamide can be your pregnancy-safe skincare all-star and why skincare is as much about healthcare as selfcare.
Is niacinamide safe during pregnancy?
Dermatologists and doctors agree: Yes, it is. (We still advise that you speak to your medical professional before starting or changing your skincare routine.)
Fortunately, niacinamide, a form of Vitamin B3 (niacin), is one skincare ingredient that's clinically proven to be safe to use while you're pregnant and breastfeeding your newborn. Niacinamide in dark spot serums, cleansers and creams can be an excellent skin ally for contending with some of the hallmark skin hang-ups that can arise in those nine tender months before your baby is born.
What kinds of skin conditions can happen during pregnancy, and how does niacinamide help?
More than 90% of women experience some kind of harmless skin condition while pregnant, resulting from hormonal, metabolic and immune-related changes. Fortunately, many of the tell-tale skin ailments of pregnancy can be tackled with niacinamide—a uniquely gentle, effective skincare ingredient that can contend with the variety of skin concerns that can arise when you're pregnant. Some of the most common pregnancy-related skin concerns that niacinamide can help mitigate include:
Eczema: Eczema shows as irritated, dry, red and itchy skin and typically reaches its peak in the first and second trimesters and dissipates thereafter. Niacinamide is known to strengthen the skin barrier, helping your skin to regulate and lock in any moisture you take in through other topical skincare products. A stronger skin barrier can also help calm and soothe eczema symptoms.
Uneven skin pigment: Up to 75% of pregnant women experience melasma, a type of discoloration also known as chloasma faciei, or "the mask of pregnancy." Skin discoloration during pregnancy is most acute in the first trimester and is the result of elevated estrogen levels, which can drive skin to produce more melanin that looks like blooming patches of discoloration and uneven skin tone across your skin's surface. You may even notice existing freckles, moles or scars that deepen in color or expand in size.

Dermatologists rely on niacinamide as one of the most effective treatments for discoloration, and, with consistent use, using it may yield a visible improvement in patchy within 12 weeks.
Blemishes and hormonal acne: Experiencing acne onset while pregnant is especially common in the third trimester, when hormones cause your sebaceous glands—the glands which supply your skin with natural oils (sebum)—to work overtime. This can lead to congestion and inflammation in the pores that triggers breakouts.
Niacinamide is known to have potent antioxidative and anti-inflammatory properties, which may help to put blemishes to bed by quelling your skin's reaction to congestion. What's more, niacinamide is known to be a particularly well-tolerated treatment, which means it's unlikely to cause any further irritation to your skin.
What skincare ingredients should be avoided during pregnancy?
While topical niacinamide is safe to use while you're pregnant, there are some ingredients you'll want to retire from your regimen. These include:
Topical retinoids: A common treatment for acne vulgaris
Topical antibiotics: This includes clindamycin and erythromycin, which are used to treat inflammatory acne
Some oral acne treatment medications: This includes tetracycline, doxycycline, isotretinoin and minocycline
Chemical sunscreen products: This includes oxybenzone, which may disrupt your endocrine (hormonal) system
The views expressed in this article do not necessarily represent the views of Murad, and are for informational purposes only, even if the advice of physicians and medical practitioners are included. This article is not a substitute for professional medical advice, diagnosis or treatment, and should not be considered specific medical advice. 
Learn more about niacinamide:
Niacinamide news, part 1: Why this multi-action ingredient is taking over the skincare routines of top influencers
References for this information:
Journal of Family Medicine and Primary Care, 2014, volume 3, issue 4, pages 318-324
Antioxidants, 2021, volume 10, issue 8
The Journal of Clinical and Aesthetic Dermatology, 2022, volume 15, issue 4, pages 49-57
Acne Therapy in Pregnancy, 2013, volume 64, issue 4, pages 269-273
Journal of the Endocrine Society, 2018, volume 2, issue 8, pages 903-921