New year, new you ritual to try: Sound baths—bogus or scientifically proven stress reliever?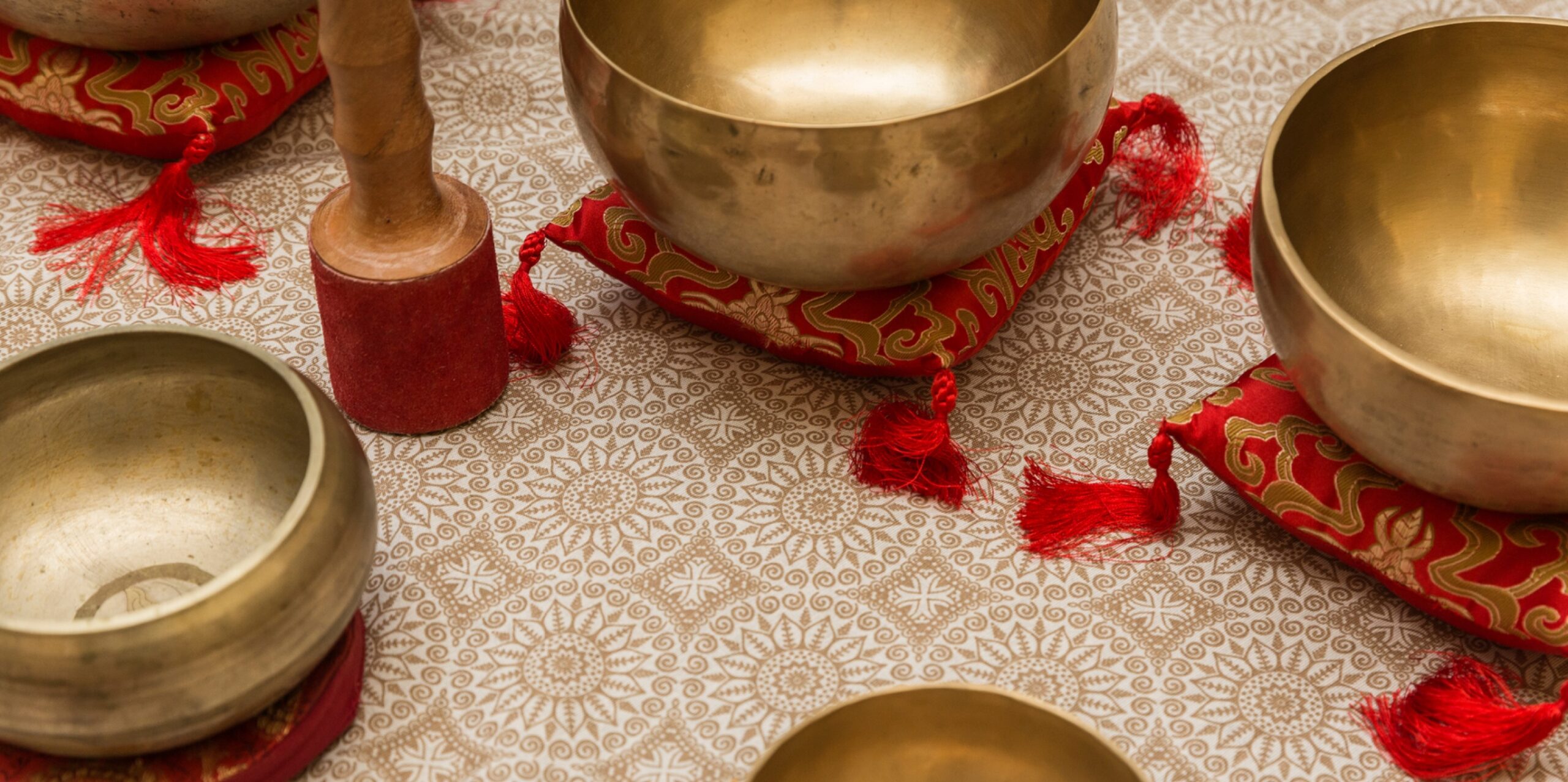 With stress permeating every aspect of our lives, people are leaning into meditation more than ever. There are many forms of meditation that can help: Transcendental Meditation (when you meditate morning and night for 20 minutes), mindfulness meditation (when you sit and notice everything around you and try to concentrate on being present) and several others. Sound bathing, or sound meditation, utilizes the sound of a Tibetan "singing bowl" to anchor the practice. But how does it work? And does it work, scientifically speaking?
Where did sound bathing come from?
Sound meditation and therapeutic practices have been around for thousands of years, used in various cultures to enhance spiritual practices and ceremonies. Popular among Buddhist monks during meditative practices, singing bowls produce a ring that vibrates and lingers—kind of like a tuning fork for your brain.
What are the benefits of sound bathing?
Research abounds extolling the numerous health benefits of music: Listening to music has been found to reduce pain, enhance social connections and mood, and reduce agitation and stress, according to a recent article published in Frontiers in Psychology. Music is said to lower cortisol (aka the stress hormone) levels, which lowers blood pressure and improves heart health.
As singing bowls emit sound, some researchers have deduced that they'd carry the same benefits as music—even though studies about singing bowls in and of themselves are rather limited. One observational study examining the efficacy of singing bowl meditation conducted by Tamara Goldsby, Ph.D., a UCSD clinical research psychologist in integrative medicine, revealed a significant reduction in tension, stress, and even physical pain—especially among participants between the ages of 40 to 59, and people who were "naïve" to the practice.
"This is exciting because it means that one doesn't have to be an experienced meditator to feel the benefits," Goldsby says. Another small study found singing bowl meditation gave subjects a "greater decline in systolic blood pressure and heart rate compared to silence."
What do sound-bathing believers think?
Goldsby herself discovered the phenomenon at an outdoor market about 13 years ago, where a Nepalese man was using a singing bowl for his own meditation. She started attending "sound baths" regularly. "I kept experiencing the effects and noticing anecdotal benefits in other participants of the sound baths, so at a certain point it became inevitable that I'd want to study this phenomenon," she says.
Though the science behind the efficacy of sound bathing is lacking, the benefits of meditation are well documented—so at the very least, sound baths as a form of meditation can potentially be advantageous.
"I would personally describe sound healing as an internal massage of the senses," says Sandrine D'Andrea, a sound healer and holistic health coach based near Denver, CO. "It took my meditation practice to the next level, helping me enter that higher state of mind quickly and steadily. It works on the deep levels of consciousness, which makes it the perfect tool for people who are mentally busy. It helps center their thoughts and clear their heads."
The views expressed in this article do not necessarily represent the views of Murad, and are for informational purposes only, even if the advice of physicians and medical practitioners are included. This article is not a substitute for professional medical advice, diagnosis or treatment, and should not be considered specific medical advice. 
References for this information:
Frontiers in Psychology, Sept. 8. 2021 issue
American Journal of Health Promotion, vol. 28, issue 5, 2014