Money making you stressed? Here's how to chill out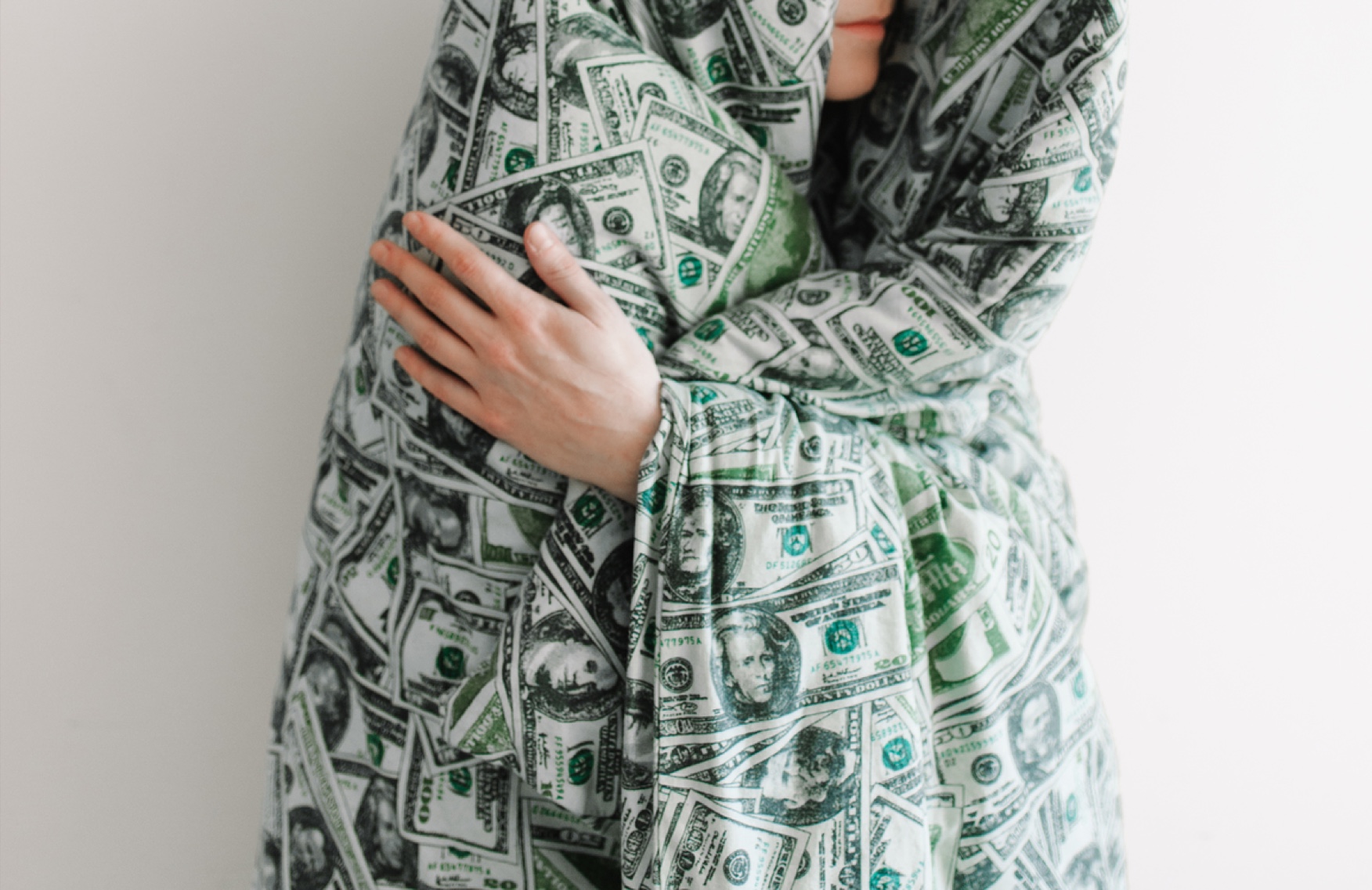 If you've ever been worried about money to the point you get a headache, it won't be a surprise to learn that financial stress can have a major impact on physical and mental health. In fact, the American Psychology Association's latest Stress in America survey found that 72 percent of Americans reported feeling stressed about money. While financial stress can happen to most people, it's the impact it can have on our health that's especially troubling. "Health impacts of chronic stress include digestive problems, muscle aches, sleep difficulties, heart disease and headaches," says Lindsay Bryan-Podvin, LMSW, Founder of Mind Money Balance, LLC, and author of The Financial Anxiety Solution.
Bryan-Podvin says a common mistake people make when they worry about money is that they start making decisions from a place of reactivity. "Being stressed about money doesn't feel good, so many people quickly take action to temporarily reduce the stress, without thinking about the long-term consequences of their choice. For example, a person might be stressed about rent coming due, get their tax refund and overpay on their rent, not considering that they have other bills to pay for, and now their tax refund is wholly tied up in their rent," she says.
Here, Bryan-Podvin shares five tips that can help you chill when it comes to finances.
01
Understand personal finance and how it applies to YOU
Too many people try to learn every possible thing about money before taking action rather than starting with the most applicable things," Bryan-Podvin says. Make sure to seek out the specific so you don't get overwhelmed or think you have to figure out your financial life in one go.
02
Unfollow personal finance creators, authors and podcasters that make you feel more stressed
"Many personal finance experts love to tell their audience how bad, behind or dumb they are which only causes more shame," she points out. Instead, follow financial health figures that inspire and inform.
03
Learn which scenarios cause you stress and get curious about why
"You may stress about social situations that involve money, but you don't worry too much about paying your bills on time. Figure out why things stress you out, and ask yourself what the reason for it might be," Bryan-Podvin notes. It can be helpful to follow the trail when it comes to financially-related stress causes.
04
Keep your eyes on your own paper
"It's easy to compare ourselves to others—friends, family, social media influencers—and make assumptions about how they are doing financially without knowing the full picture. For example, the influencer who always has a new designer bag could be putting them on a high-interest credit card, and the friend who says "no" to every dinner invitation might be paying for a loved one's medical expenses. Focus on your finances and dial down the comparison to others," Bryan-Podvin explains. Remember, nobody knows what another person is really going through, no matter how shiny their life looks on social media.
05
Normalize mistakes
"Financial mistakes are a part of the process—they do not define you," Bryan-Podvin adds. Many people run into the same problems when it comes to money, whether it's credit card debt or making a poor financial investment. Learn from it and move on.
References for this information:
American Psychological Association Website, Stress
Mayo Clinic Website, Healthy lifestyle