Everything plants taught one of our favorite artists right now: 'Sometimes to bloom, you have to go through growing pains'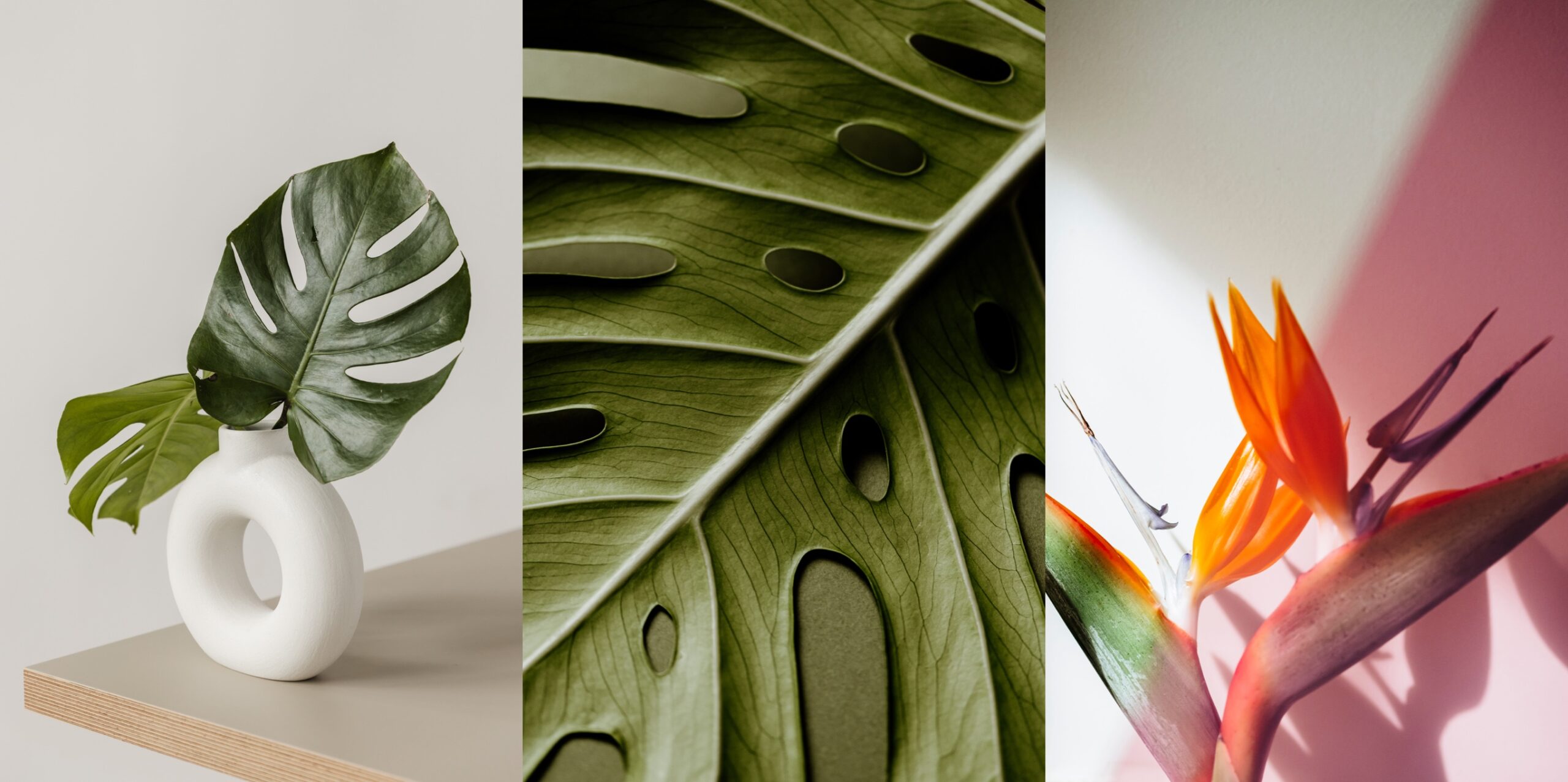 I started collecting plants four years ago when my roommate and I would go to plant shops for fun. We got super into it—learning about the species, using trial and error to find out which ones worked for us. It quickly became an obsession and next thing I knew, my home and studio started resembling leaf-filled jungles. Now, I can't imagine my life without them. They've taught me everything from escaping to clearing the air. Here's why I love living that plant life, plus some advice for how to start a collection of your own.
01
They're great for mental health (bonus: physical and skin health benefits, too!)
Plants are the gift that keep giving! Even though I initially used them as a way to fill and decorate my space, I've since discovered that they're also great for my wellbeing. They have air-purifying benefits, which balance out the clay fumes in my studio and bring a grounded, earthy feel to the space. Plus, green is my favorite color, and I find being surrounded by all the different shades of it is an instant mood booster.  
02
They're just like people.
My plants act as metaphors for my life. I recently moved back to Milwaukee, Wisconsin from Columbus, Ohio and brought all of my plants. They can be picky about their environments (just like us!) so after the move, my fiddle-leaf fig tree dropped a lot of leaves and looked depressed. But now, after a short adjustment period, it's thriving—which really feels just like my own transition back to Milwaukee. Seeing my fiddle leaf going through that change served as a reminder that sometimes in order to bloom, you have to go through some growing pains.  
03
They help me reset.
Whenever I need break from work, I gravitate towards my plants. I get to step away for a minute and focus on the plant instead of work to see how much they've grown and water them—it's an escape for me. I know being in nature is proven to help reduce anxiety and stress levels, and on those days I can't get out of the studio, my plants provide the same effect.   
04
They inspire my work.
Plants are fascinating, with all of their abstract lines and curves. The various leaf shapes challenge me to rethink everyday objects, like plates. They also indirectly inspire my work ethic: The reason monstera leaves have so many holes is because they're letting light in to help the leaves beneath them grow. It's an interesting way to think about the importance of supporting other up-and-coming artists as my business grows.  
05
Plants aren't just for the privileged.
Plants can be expensive, but that doesn't mean you can't find deals! A lot of mine come from places that rent plants to businesses. After a certain amount of rentals, they often sell them for next to nothing. Facebook marketplace is also an amazing resource: It's where I got a giant bird of paradise. When I do buy from boutiques, I research beforehand so I can support businesses I believe in. In Columbus, Ohio I love Stump—the owners actually mentored me on how to run my business—and in Milwaukee, Wisconsin I just discovered Maranta, a black-owned shop that's doing great things for the community.