What is 'mindful exercising'—and why it can be especially helpful when stressed about money and life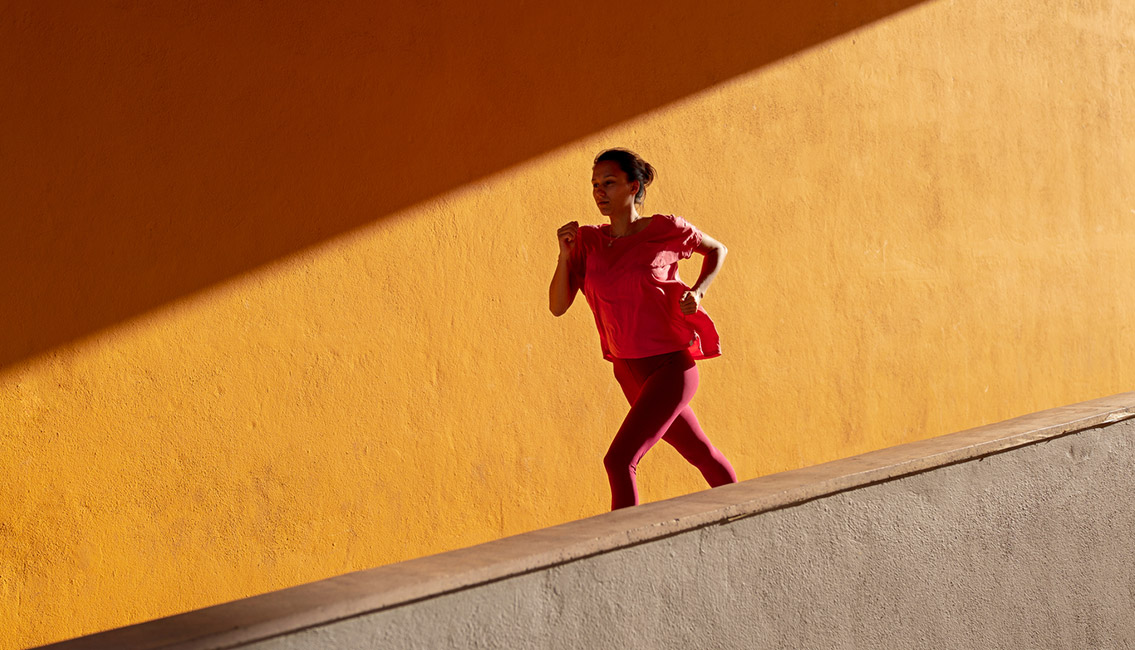 As a serial entrepreneur who's constantly thinking about building businesses, I've always found the relationship between financial wellbeing and physical wellbeing to be sort of this strange catch-22 situation. When you're feeling anxious about money, it can take over your life, so exercising is probably one of the last things on your to-do list. But that's when it's arguably even more important to work out since it's critical to take care of yourself when you're stressed.
My solution for this paradox is to work out with a purpose—literally. Meaning, I try exercise with element of mindfulness, so it's not just about exercising, it's about grounding yourself, too. Since the pandemic started, the biggest "wellness thing" I do for myself is taking my dogs for a walk every day. It may sound like such a small act, but when you're the founder of a brand or business, it's easy to not be your own person because practically everything you do is for your company. So not thinking about anything other than walking the dogs is one of the few things that you can truly do for yourself. Turns out that dog walking can be a mindful act if you make it one.
On that same note, I also love workouts like The Class, which (in their words) is a "cathartic workout experience that guides you to strengthen the body and notice the mind to restore balance." You basically repeat one move during a song to wake up your body and ground yourself in your thoughts. The exercises are familiar—like squats, jumping jacks and burpees—but the idea is to not only build physical strength, but also clear your head for mental strength. They have a digital studio now, so all you need is a mat to stream a session at home. Ultimately, mindful exercising is efficient—you're getting two things out of a single activity. And if that's not a hallmark of a time- and finance-concerned entrepreneur, I don't know what is.