Under-eye circles, freckles, sunburns: Formerly 'undesirable' skin traits are now desirable (the reason why might surprise you)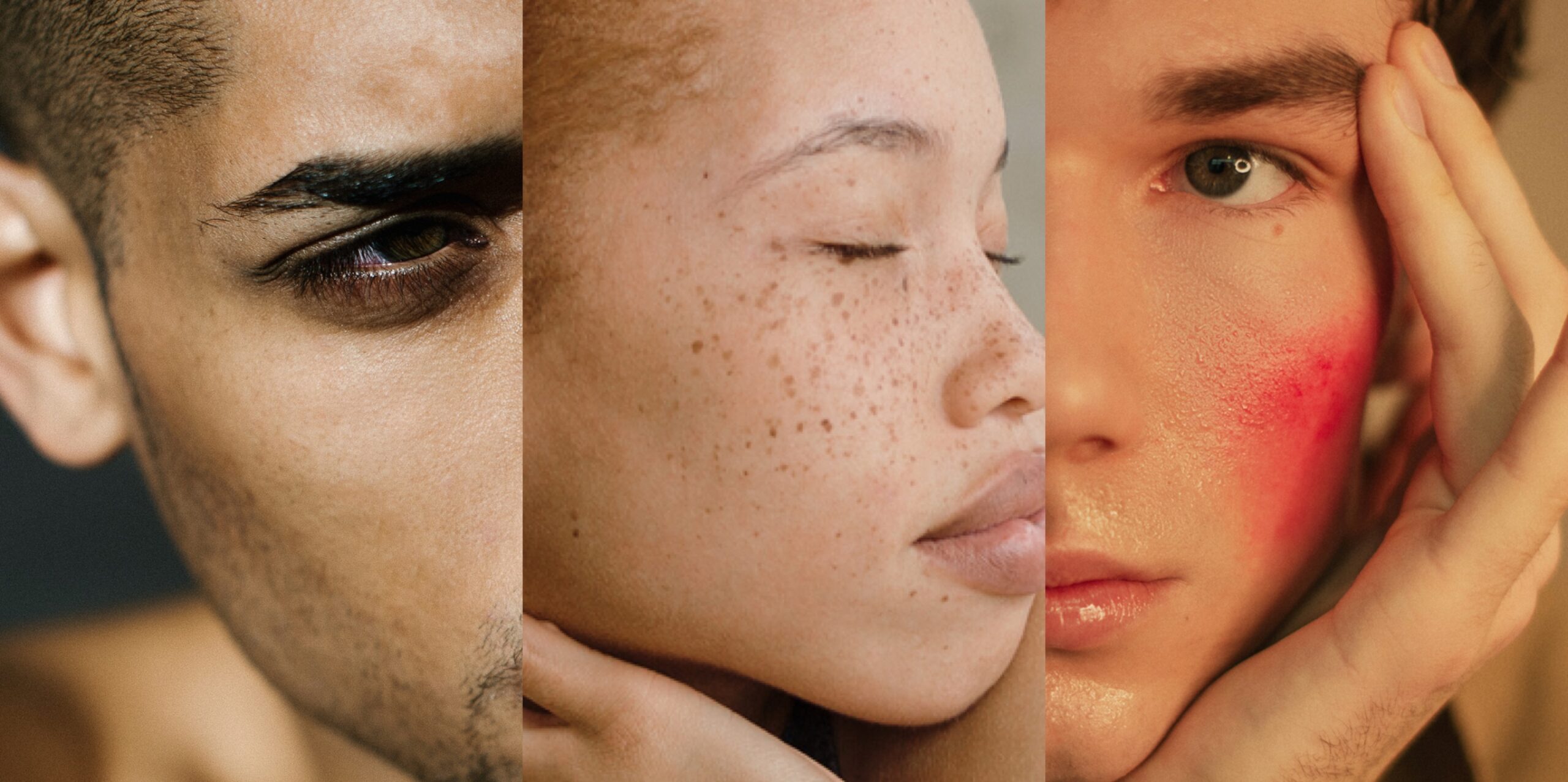 Under-eye circles, freckles and even sunburns—if you've spent any time scrolling social, you've no doubt seen the rapid evolution of what's deemed desirable and undesirable in beauty. Fueled by seemingly endless social media content, what once was considered "uncool" is now taking flight. Today, due to inclusivity activism and snubbing old-school beauty standards, Gen Z's skin- and body-positive influencers who value authenticity above all else are advocating for "flaws" that were previously shunned for the sake of everyone's mental health. In fact, they're now even faking these flaws. 
Real and raw > filtered and flawless.
In stark contrast to Gen Z's much-valued authenticity, social platforms have contradictorily become riddled with hyper-realistic filters that can manipulate face shape, add makeup and eliminate pores in a single tap. "I think we begin to lose the ability to determine what is 'real' and what is edited," says Gina Kirberg, a Chicago-based therapist with the Renfrew Center. "We're being told to 'embrace natural features' but only shown images of unnatural, filtered, edited and carefully designed looks." Her advice? Ditch the unrealistic beauty standards, in whatever form they may take through the years, and stay true to you. 
Though the pursuit of a "flawless" complexion has certainly been on the decline in recent years, the pandemic no doubt sent the focus on skin into overdrive. "I think that as we're coming out of isolation and quarantine, we're starting to embrace a more natural look—and possibly an understanding that while we can't control the world around us, maybe we can at least control our skincare routine," Kirberg explains.
London-based celebrity makeup artist Georgina Graham adds to this sentiment, recalling how Cindy Crawford's refusal to remove her mole in the '90s led to it becoming an iconic part of her image. "In my last few years working with clients, there has definitely been a backlash against overly retouched skin," Graham says. "Certain brands are even looking to cast models that have freckles or scars to have a more inclusive casting and celebrate these features." 
This demand for authenticity has even led Gen Z-ers on Tik Tok to re-create these features with makeup. Here are a few examples of what's taking off in many beauty corners of social media:
Freckles
No-makeup makeup has gone so far that many are now re-creating natural features with makeup (or filters). There's such a demand for this look that faux freckle products can be found all over the market. This ethereal, sun-kissed addition gives instant oomph to your look, but according to Graham, it's not as simple as just dotting your face: "My top tip to making it look natural is applying the odd freckle in unusual places such as ear, eyelid or neck collar bone, so they are not just a smattering across the cheeks and nose." 
Under-Eye Circles
It's official, the sleep-deprived look appears to be in vogue…again. Reminiscent of the '90s grunge aesthetic, Gen Z-ers are creating the illusion of under-eye circles with purple, blue and red shadows. While many were quick to rebuke the trend, others took it as a way of turning insecurities into something worthy of celebration—as seen in the polarized comments of this now-viral TikTok. So, whether you choose to create faux under eye bags or showcase your already existing ones, the choice to partake is personal. 
Faux Sunburns 
The outpouring of support for sun protection is ever present online—but that hasn't changed the allure of golden skin, with self-tanners and bronzers becoming de rigueur all year round. Now there's a controversial newcomer on the scene: the faux sunburn. Assuming you're loaded up on SPF, creating the look is easy. "After applying bronzer, sweep bright-colored blush horizontally from top of your cheekbone close to the ear, across the bridge of the nose and across to the other cheekbone near the other ear," Graham says.