The Mindfulness Menu x Well Connected: Exclusive feel-good, comfort recipes from a bestselling NY Times cookbook author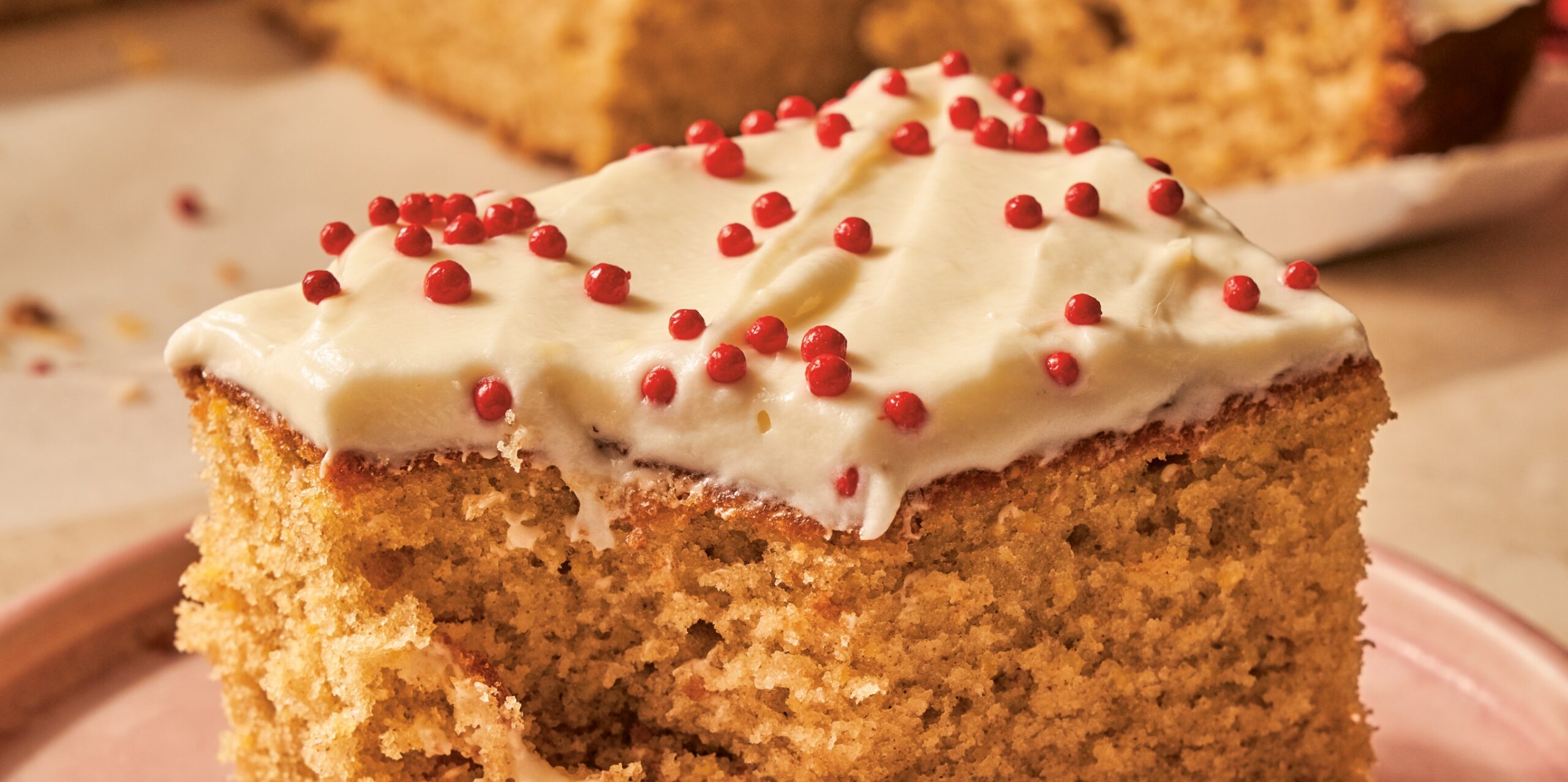 I associate eating with pleasure. I'm an omnivore, who embraces everything. I eat meat and fish, and cook with fat—but I'm mindful about where my ingredients come from. I try to eat locally and seasonally, and love a good farmer's market. The only food I avoid is mass fast food. I can't get on board with how the animals are raised and the workplace practices. Since I work with food, it can be hard to plan what I'm eating. So if I'm filming a video for celery caesar salad, that's what I'm eating that day!
With drinks, I try to only do alcohol on the weekends (which sometimes starts Thursday night). Wine, beer and sake are great, but I feel like crap if I go overboard, so I try to avoid drinking when I have something the next day, like a video shoot.
Breakfast
Typically I don't eat breakfast, which is a habit I got into from my days at Bon Appétit. We would always have tastings in the afternoon, and I wasn't in control of what was on the table. Sometimes it would be 10 dishes! So I'd need to have an empty stomach to handle whatever came my way. My morning definitely involves caffeine—I make a cup of black tea, usually Assam or Darjeeling (but I'm not above PG Tips!) with a splash of whole milk and drink it in bed.
Lunch
I work out before I eat lunch, which gives me more energy throughout the day—and a meal to look forward to afterward! Since I make dinner every night, I usually have leftovers for lunch the next day. Today I had leftover cooked greens and beans in the fridge, so I made the lentil and greens bowl with feta cheese from my book, "That Sounds So Good."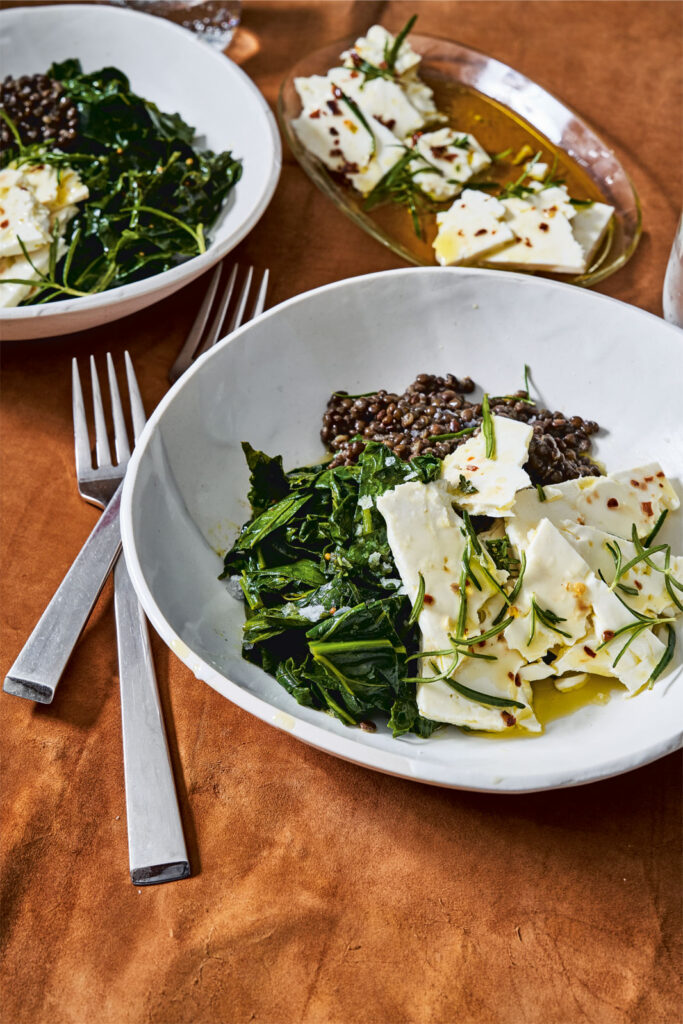 Lentils, Greens, and Marinated Feta Recipe
Coffee break
Every day at around 3pm I have coffee, usually café au lait or a cappuccino. Today I made it at home, but there's a coffee spot near me I like when I need an excuse to get out of the house. I don't usually eat again before dinner because I have a late lunch, but today my sons were snacking when they came home from school, so I stole a few of their crackers and hummus.
Dinner
I cook dinner for my family pretty much every night. Tonight, it was pan-fried chicken thighs with Italian salsa, smashed crispy potatoes and a big green salad. The chicken renders a lot of fat as it browns, which I strain and keep in the fridge—I call that liquid gold! After dinner, the guys do clean up.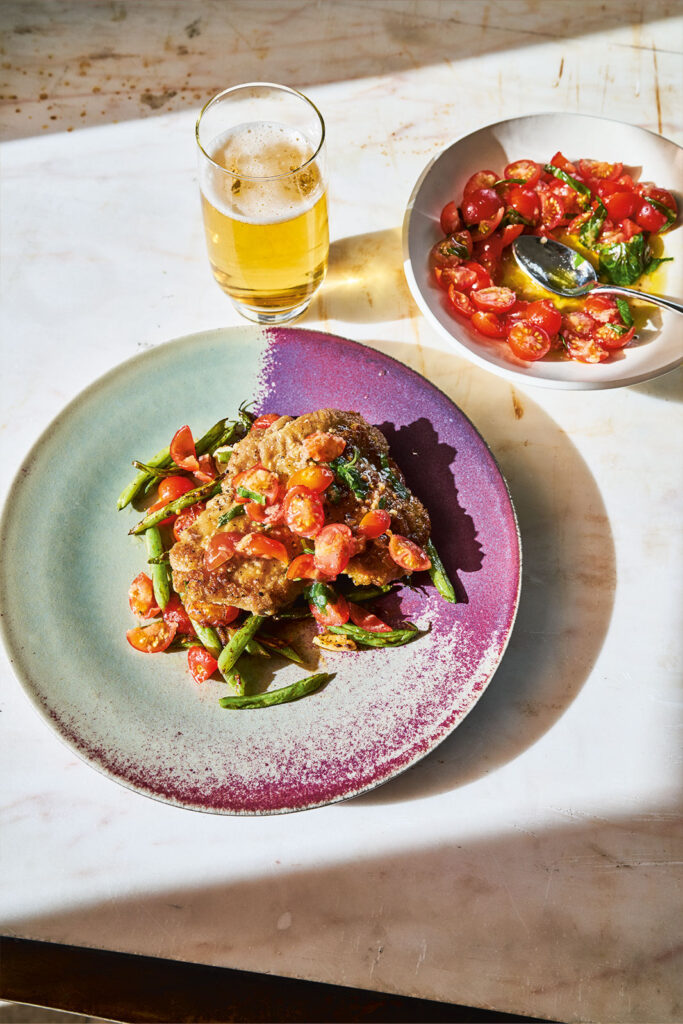 Pan-Fried Chicken Thighs With Italian Salsa Recipe
Dessert
When I'm not drinking (aka most weeknights), I get a sweet tooth, so we keep dark chocolate in the house for those moments. I love the salted almond flavor from Tony's Chocolonely, and hot tip: Trader Joe's has surprisingly great chocolate. Their 1-pound block of bittersweet chocolate is affordable and delicious! Tonight, I had a hunk of that.
I ate a lot of cake when I was working on the dessert section of "That Sounds So Good." That was a dangerous time. The recipe for my lemon polenta sheet cake with cream cheese frosting took 5-6 tries to perfect, so needless to say there was a lot of that going around—not that my family was complaining.