The great skin de-stressing of 2022: Checking in on mental health before a cosmetic procedure? One of L.A.'s top RN's mission to transform the industry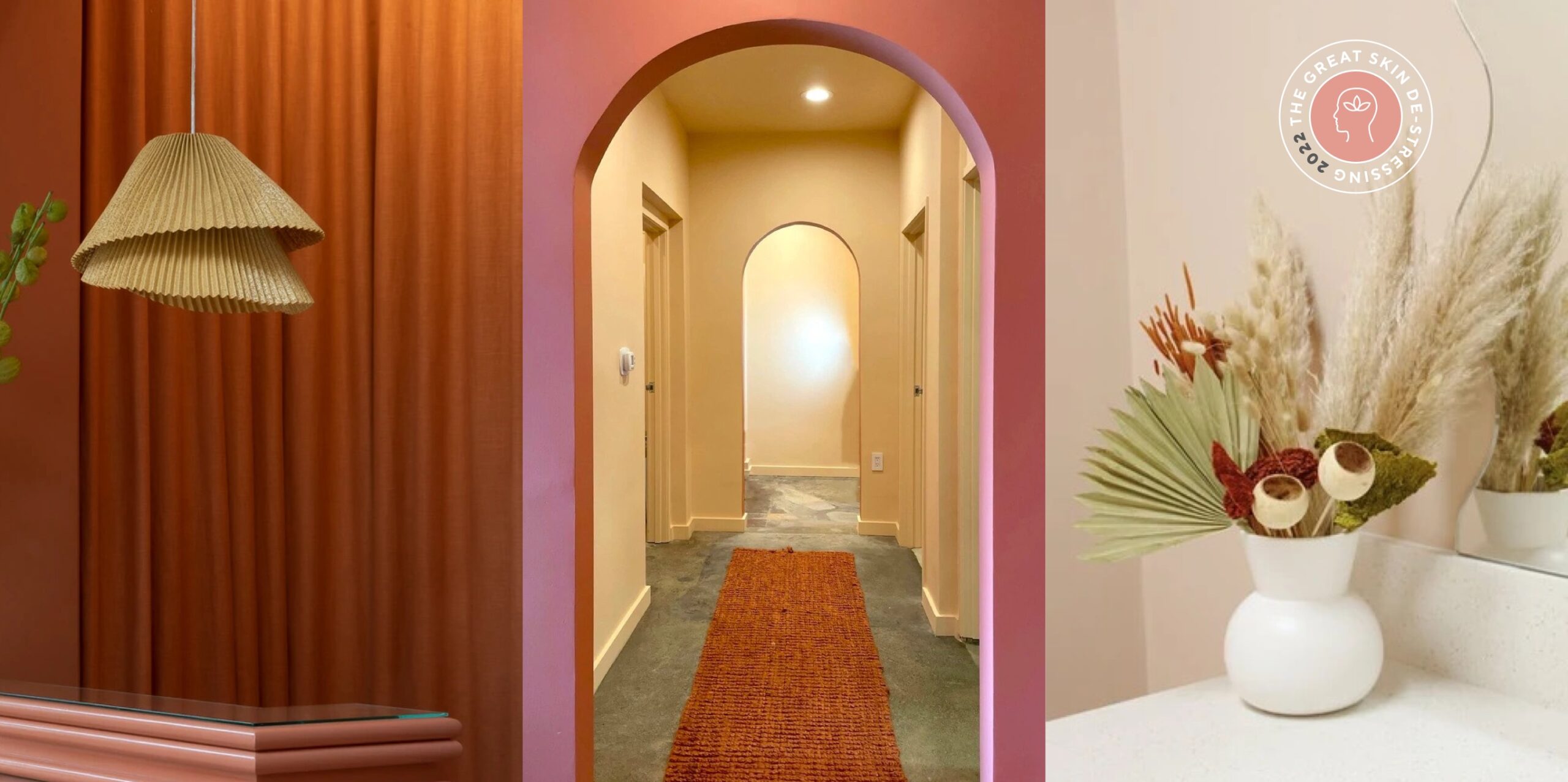 Look in the mirror and describe what you love about your face. Though this should be a regular exercise—particularly before potentially life-altering cosmetic procedures—it's not one that happens often. And that's exactly what Vanessa Lee, RN, is trying to change. As a celeb-sought medical aesthetic provider and founder of L.A.'s The Things We Do, Lee celebrates the fluidity of beauty by teaching her patients (and future providers) that loving oneself needs to comes first. It's not often that a treatment space checks in on patients' mental health before performing procedures, so we sat down with Lee to get her take on an industry that's often fueled by unattainable beauty standards.
Vanessa Lee, RN and founder of The Things We Do
Self-care is clearly at the core of The Things We Do. What was the decision behind this approach to beauty?
Lee: Look, life is hard! I knew when I built The Things We Do that I needed to make a space where people could escape. Our spaces are painted in warm colors, there are welcoming curves in every room, and you can find handmade ceiling mobiles in our downtown L.A. office for patients to focus on during treatments. Lilly, our supervising patient coordinator, is also our resident DJ and makes sure that there is a relaxing mix of music constantly playing for patients during their treatments. Every part of your visit is set up to ensure a soothing and stress-reducing experience.
You open consultations by asking patients to describe what they love most about themselves. What prompted this?
Lee: I hold training courses for practitioners called Beauty Theory and I had a guest speaker come in about four years ago, Sir John, who is an absolute enigma. He is a world-renowned makeup artist and has worked with some of the biggest names in the industry and is a champion of diversity in the beauty industry.

I asked him what his advice was to medical practitioners when taking care of our patients and he said to start off by telling them what's beautiful about them. He's done makeup for some of the world's most beautiful women and every one of them tell him what they want to hide and what they don't like about themselves. He wished women could see how stunning they are even without his help. So, start by telling patients about what you love about them, ask them what they love about themselves.

It was a moment I'll never forget and has changed the way I see myself—and the way I help patients see themselves.
Pre-injection stress is real. How does your team help ease tensions?
Lee: Going in to receive any medical treatment can be unnerving for most people. When you combine those feelings with having to talk about your features and things you may feel insecure about in a setting where you don't know the practitioner, that's a recipe for a stressful initial consultation.

Our team is very aware of this, and our goal is to make all of our patients feel safe, heard, and valued. We hear your concerns and only give you your best and safest options. After that, there is no pressure, you can research your beauty plan more and come back or you can receive your treatment on the spot. We always say, "We can move forward with what you feel comfortable with."
What is the protocol for you and your injectors when handling clientele who are exhibiting signs of conditions like body dysmorphic disorder?
Lee: There are some telling signs of someone who may have a more serious degree of body dysmorphia. For example, I had a patient insist that there was a strange fine line close to her lash line that only showed up when she was looking at herself in her rearview mirror in certain lighting, and only when she was making a certain facial expression.

Patients like this need professional emotional guidance, and we refer them to our therapist, Stephanie Anyakwo, LMFT. We kindly and gently communicate that as their trusted clinician, the best thing for them may not be injections, but instead to consider reaching out to our therapist. Every patient we have expressed this to has been thankful and a lot of them have returned to receive treatment after they are in a better mental space.
You have a "Natural Intention Beauty Guidance" philosophy—can you explain what that means?
Lee: As injectors, we have a responsibility to the public and the next generation of little humans to be conscientious of our contribution to what the standard of beauty is in society. If injectors continue to overfill faces, give in to trends and lack the ability to pick up on an emotionally unwell patient who needs therapy instead of more filler, then we are failing our field and our patients.

Our focus at The Things We Do is to restore balance in features, refresh changes in the face that contribute to you looking sad, angry or frustrated when you aren't and to uplift someone's natural features. The results are always that a patient still looks like themselves, but somehow happier, healthier and refreshed. This is Natural Intention Beauty Guidance.
Lastly, how do you, as an ultra-busy skin professional/mom/business owner, destress?
Lee: I'm very good at this! I love to switch off. I put my phone away for the weekend, say no to things and give myself space to recharge—which usually means staying in bed for as long as possible while transporting myself into whatever K-drama series I'm watching at the time. (I highly suggest The Tale of the Nine-Tailed Fox.)
Lastly, since my job is so much about giving to others, it is necessary that I'm able to ask for time to indulge, and to be able to rely on others while I do so—if not for just two days out of the month.
Read more Q&As in our series, "The great skin de-stressing of 2022":
"Why cosmetic acupuncture should be on your self-care radar," featuring licensed cosmetic acupuncturist and herbalist Daphne Lim
The views expressed in this article do not necessarily represent the views of Murad, and are for informational purposes only, even if the advice of physicians and medical practitioners are included. This article is not a substitute for professional medical advice, diagnosis or treatment, and should not be considered specific medical advice.