Supplements as skincare: Are wellness supplements pseudo-science or powerful pills? 2 dietitians dose out facts vs. fictions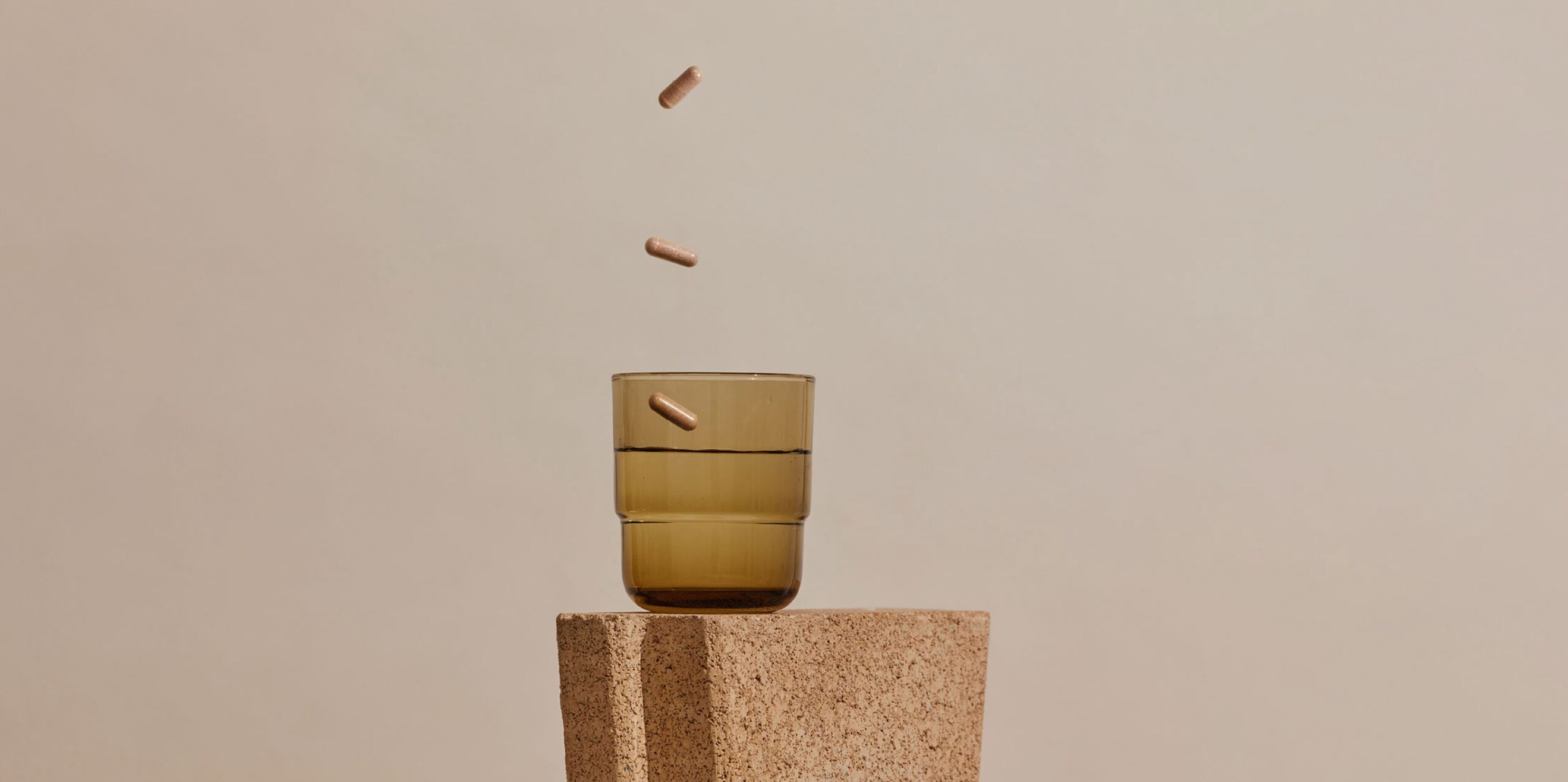 Remember to consult a medical professional before starting any supplement regimen, if you have any questions!
Increased interest in boosting immunity means supplements are having a major moment—and that creates a lot of fuel for the internet rumor mill. To get to the truth, we asked two registered dietitians to answer: Are supplements pseudo-science or the ultimate nutritional value-add? Here's what they're saying about facts vs. fictions:
01
Supplements don't survive the digestive track.
False. Harland Adkins, a registered dietitian and nutritionist says, "Essentially all vitamin absorption happens in the small intestine. However, absorption depends on the quality of the product and the combination of nutrients that are taken together." If you're curious about which vitamins play well together (and which don't), speak to your physician. 
02
You'll always get enough nutrients if you just eat right.
False. Miranda Hammer, registered dietitian, natural foods chef and founder of crunchyradish.com says, "Supplements are intended to enhance the nutrient density of a diet, not replace it." 
Adkins agrees: "Supplements are to humans what fertilizer is to plants. Give a plant an adequate amount of sunlight and water, and it will survive. Add some nutrient-rich fertilizer and the plant will thrive."  
Supplements can also fill in the gaps when food comes up nutritionally short. "A variety of things can happen during the growing, harvesting, storage and preparing of food that can affect its nutritional content," Adkins says. "Processes that expose foods to high levels of heat, light or oxygen cause the greatest nutrient loss."
Nutrient deficiencies also stem from alcohol consumption, allergies, infections, air pollutants and stress. "Supplements not only protect against deficiency but also bridge the gap between average nutrition and optimum nutrition."  
03
Pregnant and nursing women shouldn't take supplements.
False. But needless to say, definitely clear your supplement regimen with your OBGYN first. Hammer says, "Certain nutrients are very important for pregnant women such as folic acid, DHA, iron and calcium."
Adkins recommends taking immune-boosting supplements while breastfeeding, as they "can provide health benefits to both mom and baby. At a minimum, you should take a postnatal multivitamin or a product that includes the necessary nutrients for breastfeeding."  
04
The health of hair, nails or skin is 100% genetics—supplements will never help.
False. Hammer says, "Collagen, sea buckthorn and omega-3 fatty acids can add additional boost to your hair, skin and nails." Adkins adds that supplements that may positively affect hair, skin and nail health include antioxidants like vitamin A, vitamin C, and vitamin E, or Coenzyme Q10, biotin, a B-complex vitamin. 
05
Supplements cannot cure diseases or ailments.
True. Because supplements are NOT drugs, they cannot claim to cure or eliminate diseases or ailments (think along the lines of fixing male potency, shrinking tumors, etc.). If they do, they may be "laced with illegal and potentially harmful substances, so consumers should beware," Adkins warns. "Dietary supplements are regulated by the FDA as food, not drugs."
The FDA enforces comprehensive regulations called the "Current Good Manufacturing Practices," for those who manufacture, package or hold dietary supplement products. These regulations focus on practices that ensure the identity, purity, quality, strength and composition of dietary supplements.
06
It's impossible to prove that supplements work.
False. Many supplements are proven through years of clinical testing to help build stronger bones, improve heart health and boost cognitive function. "The extra nutrients that supplements provide can prevent marauding free radicals from harming healthy cells, speed the repair and regeneration of damaged cells, and facilitate renewal," Adkins adds. "The upshot of all this can be a healthier, more vital life."
The views expressed in this article do not necessarily represent the views of Murad, and are for informational purposes only, even if the advice of physicians and medical practitioners are included. This article is not a substitute for professional medical advice, diagnosis or treatment, and should not be considered specific medical advice. 
More about supplements as skincare here:  
New to supplements? Here are the basics you need to know about your daily dose of wellness
5 surefire ways to make taking wellness supplements a habit
Murad just launched skincare supplements, and we've got answers to all your FAQs
Why you should upgrade your existing skincare supplements regimen