Read this before your next skincare haul! 8 unexpected (and derm-approved) ways to get creative with your products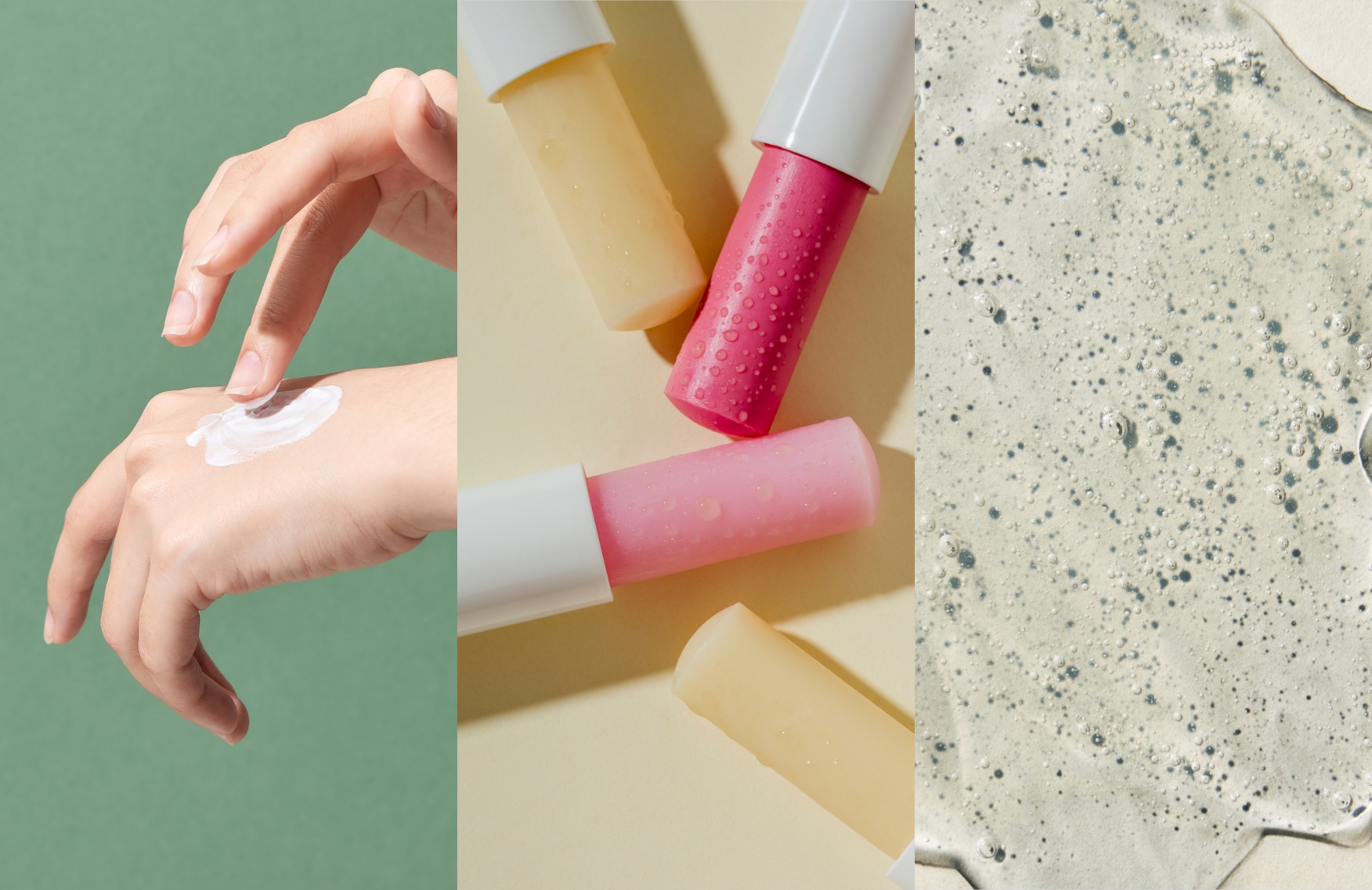 Our face gets a lot of attention, and there's a product for just about every concern under the sun. But the skin below our neckline deserves TLC too. While body products are beginning to incorporate ingredients that target dryness, dull skin, acne and inflammation, you don't need to go on a shopping spree to care for other areas of your body. We invited Dr. Sonia Batra, MD, MSc, MPH and Dr. Mamina Turegano, MD, FAAD to help us celebrate International Creativity Month the Murad way—by sharing their tips on getting creative with skincare.
01
Moisturize and protect the backs of your hands
It's an all-too-familiar scene: You've applied a healthy dollop of moisturizer or SPF to your face, but your palms are still covered in product. "I like to use any extra moisturizer or sunscreen on the backs of hands," says Dr. Batra, a Los Angeles-based dermatologist and founder of Batra Dermatology. So instead of washing or wiping it away, do as Dr. Batra does and save the rest for your hands.
02
Keep lip balm on-hand for… basically everything
What can't lip balm do? Typically formulated with occlusive agents like beeswax, shea butter and petrolatum, lip balms help control moisture loss by creating a physical barrier on the skin—which is a blessing for those annoying little dry patches. "When lip balm is rubbed between the palms, it warms up and can be spread to hydrate dry skin patches including cuticles," Dr. Batra says, adding that it "can also be applied to the base of the nose during a cold to act as a barrier and prevent the irritated, red, raw skin that comes from frequent nose blowing." 
Plus, lip balm can be used to smooth flyaways and frizz or double as a brow gel in a pinch—but Dr. Batra recommends steering clear of artificial flavors, scents or colors. 
03
Try your exfoliating cleanser in the shower
"Facial cleansers that have an alpha hydroxy acid, such as glycolic acid, can be used on the body, but less frequently," Dr. Batra tells us. Use your go-to exfoliator during your shower to help slough away dead skin cells, which can be especially helpful on thicker skinned spots like elbows and knees. And just like using actives on your face, start slow and keep an eye out for signs of overuse. "I usually recommend no more than twice a week as long as it doesn't trigger redness or peeling," Dr. Batra says.  
04
…Or use it under your arms
"You can use certain ingredients to help decrease the bacteria that contribute to armpit odor, including glycolic acid and benzoyl peroxide. I recommend using either of these in cleanser form," Dr. Turegano (a NOLA-based triple-boarded dermatologist, internist, and dermatopathologist) explains. The process is incredibly easy to incorporate into your existing routine. "Let them sit in your armpits for 5 minutes before washing off," Dr. Turegano says.  
05
Soften rough patches and hyperpigmentation with peel pads
If you're not already familiar, facial peel pads are a popular way to treat the skin after cleansing and before moisturizing. They're packed with exfoliating ingredients (like alpha and beta hydroxy acids) to chemically break down build-up and dead skin for a smoother, brighter complexion. Dr. Turegano's pro tip? Use these pads elsewhere on the body. "I like strong exfoliating peel pads and toners to treat post-inflammatory hyperpigmentation on the back."  
Dr. Turegano also explains that they can also be used on your feet (think rough spots that typically get scrubbed away during your pedicures) then sealed in with an occlusive moisturizer.  
06
Treat stretch marks with actives
For many, brightening serums are considered liquid gold and every last drop is saved for the face. But sometimes, we try a new product that triggers irritation or is too harsh for consistent use (which is how we reap their benefits). Rather than tossing the whole bottle, Dr. Turegano suggests using "retinol, vitamin C serums and hyaluronic acid serums for stretch marks." Both vitamin C and vitamin A (a.k.a. retinol) help promote the creation of collagen, which keeps the skin elastic, making it a great choice for the treatment and prevention of stretch marks.  
07
Soothe cracked cuticles with petroleum-based products
Cold months tend to spur irritation everywhere, thanks to a potent combo of frigid winds and cranked-up radiators—so bust out your heavy duty occlusives. "I love petrolatum products (e.g., Vaseline, Aquaphor, CeraVe Healing ointment) for dry eyelids and ragged cuticles," Dr. Turegano says.
08
Anti-dandruff shampoo for a flaky nose (and fungal acne)
Okay, this technically isn't a skincare product, but the swap was so creative we had to share it. Dr. Turegano shares that dandruff shampoos can also help address flakiness on the nose and fungal acne—giving validity to a popular TikTok hack. "The flaking is a result of yeast that feeds on the oil produced on the skin. There's a higher concentration of this oil (and hence the yeast and flaky yeast byproduct) around the nose. The ingredients in anti-dandruff shampoo, like zinc and selenium sulfide, are anti-yeast, so it can help with the flaking around the nose," Dr. Turegano explains. 
Just treat it like you would a cleanser, lathering up and letting it sit for a few minutes before rinsing to let the active ingredients go to town. And if you're already using it in the shower, why not double dip?
The views expressed in this article do not necessarily represent the views of Murad, and are for informational purposes only, even if the advice of physicians and medical practitioners are included. This article is not a substitute for professional medical advice, diagnosis or treatment, and should not be considered specific medical advice.