Pantry staples vs. vanity staples: This James Beard award-winning chef gives a peek inside her cabinets, from vitamin C to MSG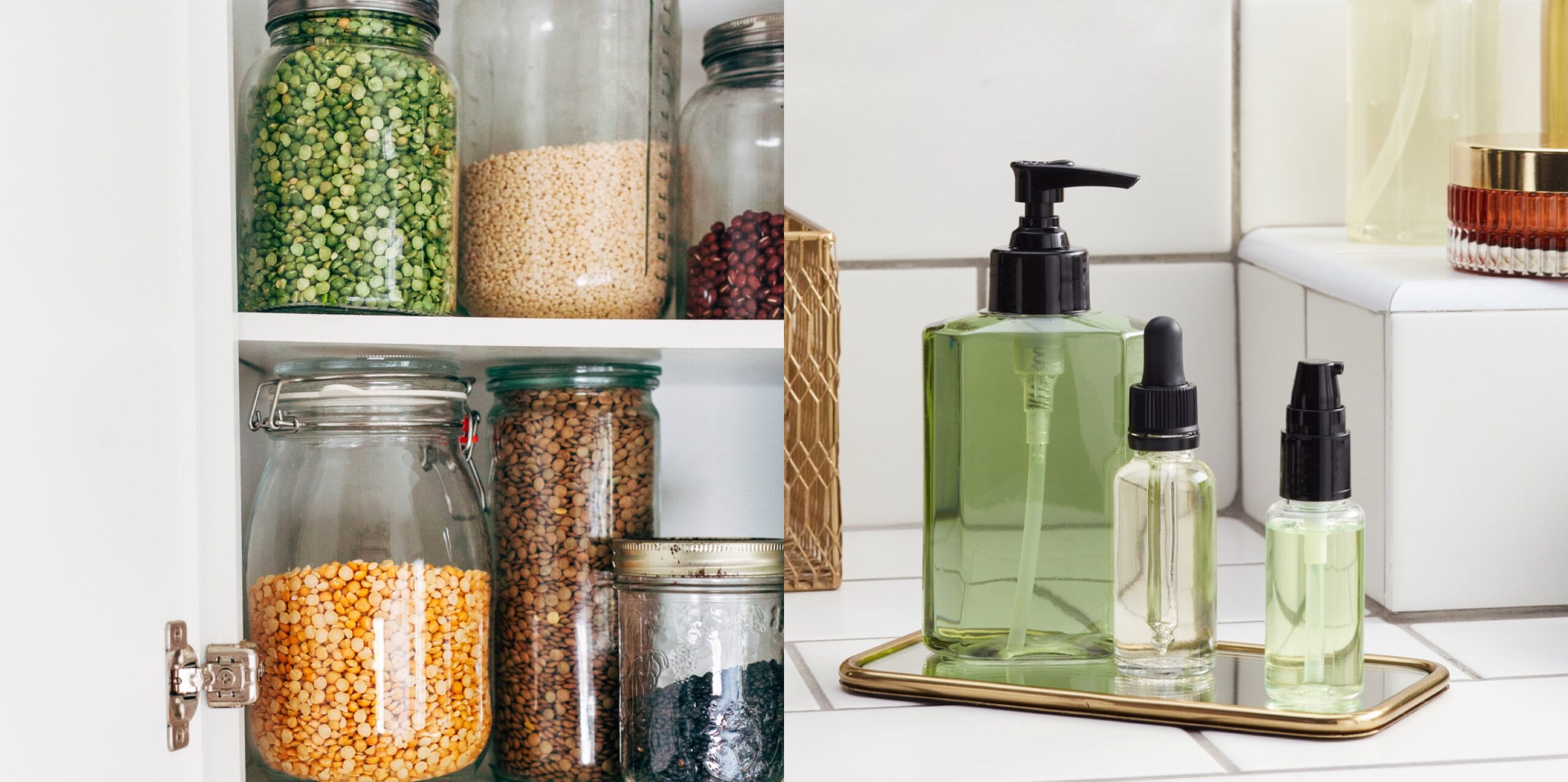 It's no secret that I love experimenting with all kinds of ingredients in my cooking, and there are certain tried-and-true staples I can't live without. But what people may not know is that I treat my beauty routine the same way! I'm open to trying anything, but always come back to what I know the real workhorses are. Since I'm all about opening up and inviting people into my kitchen, here's a peek at what's always stocked in my pantry—and my vanity.
Pantry staples
I like to take a no-fuss approach in my cooking, which means making things as easy and streamlined as possible. With all of these items in the house, I can transform any random groceries I have in the fridge into a delicious meal.
01
Vinegar
I always have rice wine vinegar, red wine vinegar and black vinegar on hand. Acidity is an undervalued flavor in cooking, and vinegar helps heighten and brighten the taste of any dish.  
02
Assorted dried beans
Beans are one of my favorite things to cook and eat because they're satisfying, protein-rich, healthy and sustainable. At any given moment, my pantry is stocked with a white bean (like a butter bean or a corona bean), dried chickpeas, beluga or French lentils and cranberry beans.
03
Nuts
I'm a huge fan of nuts because they're easy to snack on, nutrient-dense and vegetarian. Sometimes I put them in smoothies, and if I have a lot of herbs or greens leftover from other dishes, I'll combine them with nuts to make a riff on a classic pesto.  
04
Black pepper
It might seem like a given, but I'm always so surprised when people tell me they may not use pepper regularly. I love the flavor of black pepper. I use it a lot in my cooking; one of my favorite things to do is add it to vegetables while sautéing so the flavor blooms.  
05
MSG
I use MSG a fair amount now that I've been educated on why it was such a maligned ingredient in Western kitchens for so long. The umami flavor is delicious in cucumber salads, stir fries, noodle dishes and sprinkled on popcorn.
06
Garlic
I think I could actually live without onions—but garlic is non-negotiable. If there isn't at least a head of garlic in the house at all times, it's a real problem.
07
Rice
I always keep at least four types of rice in my pantry. During the pandemic, I did all the cooking for my family, and making a different protein, vegetable and starch every night was exhausting. I needed to eliminate one of the variables, so I asked my family if they were OK eating rice every night. They were, so I made rice five times a week for almost two years!  
08
Dutch oven
I couldn't live without my wide, shallow, copper Dutch oven. My uncle got it in Paris in the '60s and recently gave it to me. It's incredibly heavy, beautifully made and the surface is like glass, so food slides around without sticking. It's so enjoyable to cook with—it's irreplaceable to me.
Vanity staples
My bathroom might not get as much love as my kitchen, but I do appreciate a good self-care moment! Plus, now I'm learning all about skincare thanks to social media—and making up for all the beauty buying I didn't do for so long.