Is the 'inner facial' the next skincare craze? Meet the creator of this inside-out technique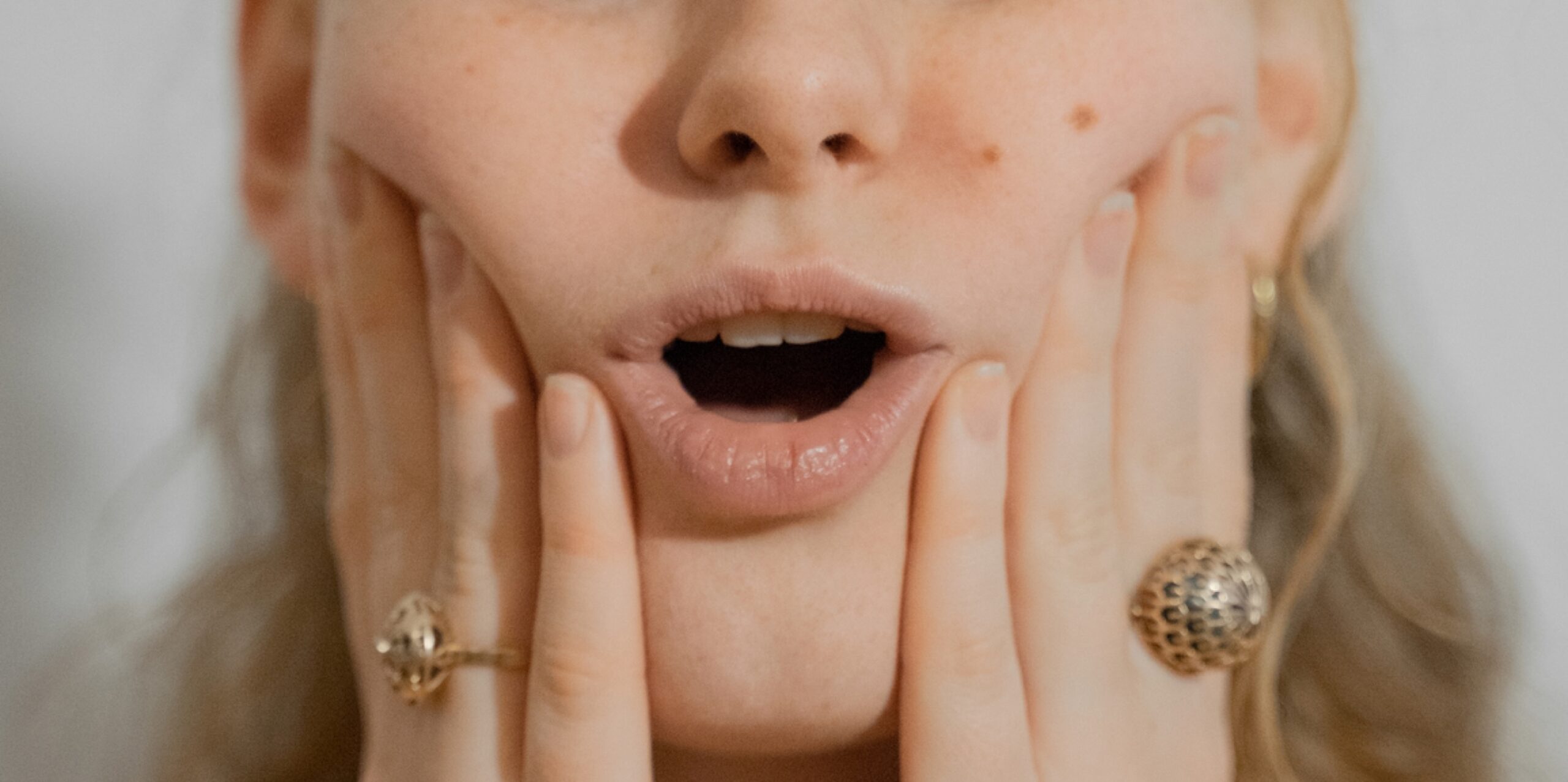 Picture this: You're in the midst of a skincare treatment. Your facialist is working in a serum, focusing on your jawline and cheekbones with a gentle massage you know will leave you glowing. Next thing you know, they reach inside your mouth and continue the massage. WTH?! No, you're not living out one of your dentist nightmares—in fact, the benefits of your facial are about to be taken to the next level.

The inner facial, which takes place on the outside as well as the inside of your face, was created by London-based facialist Nichola Joss. This kneading facial massage technique might be the secret behind the lifted, sculpted faces you see on your feed, especially if you follow A-listers (and Joss' clients) Margot Robbie, Kate Moss, Priyanka Chopra Jonas, Meghan Markle and Alicia Keys, just to name a few.
What exactly is an inner facial?
"The idea came from a message healer I met in Asia who predominantly worked on people with illnesses and end of life care," Joss says. "He would not only do healing and massage in his treatments, but would also incorporate working on the inside of his patients' mouths to release emotional tension and stress as well as the physical aspect of tension held in muscle tissue." Joss adopted this technique early on in her 20-year career as a facialist. "It's been a gradual process introducing it into my treatments around 15 years ago," she says.
Nichola Joss, Creator of the inner facial
Like most facial massages, the majority of an inner facial takes place in around the jawline, the mouth and the cheek muscles under the cheekbones. "These are the main areas inside the mouth that hold tension, stress and atrophy, so working on these spots can also lift the facial contours allowing the muscles to sit without heaviness," Joss says.
What are the immediate benefits?
"I started incorporating this technique into my facial treatments and immediately started seeing benefits to the facial structure, improving contours, reducing puffiness, stimulating cell renewal, increasing circulation and giving an all-over youthfulness and glow to the face," Joss says. "By working on the inside of the mouth as well as reducing tension from the muscles, an inner facial works on pressure points, lymph glands and releasing tension from muscle tissue not accessible on the outside of the face."
Indeed, subjects from a study in the International Journal of Dermatology reported their complexions feeling fresher and rejuvenated following facial massages, and a study by researchers in Japan found that benefits brought on by the increased facial blood flow following massage continue well after the facial is over.

The long-term benefits.
The benefits of an inner facial don't end there. "It not only gives a sense of release and relief, but an all over calmness physically and emotionally," Joss says. "This helps to stimulate the lymphatic system of the body, stimulating circulation and flushing toxins. This technique also hugely helps reduce the impact of emotional tension on the facial muscles, such as stress, depression, anxiety, TMJ, and teeth grinding."

Want to get in on the inner facial buzz? You're in luck, even if scoring an appointment with Joss at one of her pop-ups around the world isn't in the cards for you. "I offer online visual facial massage tutorials," she says. "Everyone's face is different, therefore each massage class is bespoke to the client."
References for this information:
International Journal of Dermatology
Tokyo Tech News, 2018
Cleveland Clinic Health Essentials, 2019