Introducing the Mindfulness Menu x Well Connected: First up, what the Optimism Doctor eats in a typical day to feel joy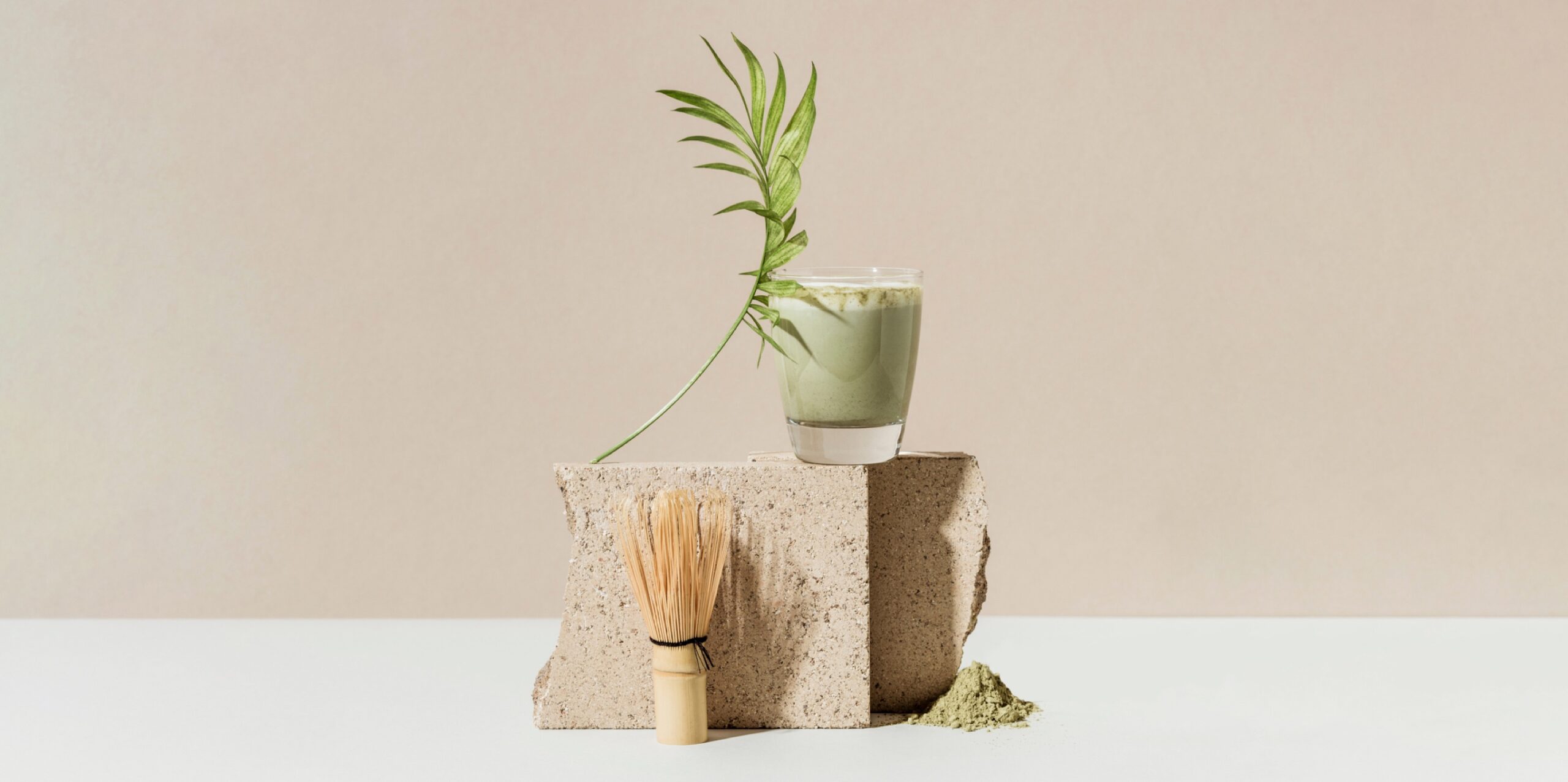 Simply put: I love to eat! I've gone through a lot of phases with my diet because I have an autoimmune disorder, but I find that placing too many limitations on what I eat really impacts my mental health. For me, the best diet is all about balance. Sometimes, what makes me feel good isn't necessarily the "healthiest" thing, but if it brings me joy and doesn't make me feel bad (physically), I'll probably eat it. Here's a typical recent menu that brings me joy:
Breakfast
I always start my day with a warm drink to rehydrate—it just feels like the warmth helps get all the senses moving. Sometimes it's hot water with a pinch of turmeric or ginger. Sometimes it's green tea. Today it was hot water with lemon. Then I made a smoothie with cherries, almond milk, papaya, pecans, date, coconut, chia seeds and kale. I also took a couple of bites of the Harry's Berries strawberry buttermilk pancakes I made for my son. I love strawberry season, and these berries are magic. My entire family is obsessed with them!  
Lunch
A lot of people forget lunch, but it's so important to have a mid-day pause to stay in a good frame of mind. Today, I had an impromptu lunch out with my husband (thank you, science, for vaccines!). I had chicken vegetable soup and two crostinis. One was prosciutto, arugula and goat cheese and the other was mozzarella, heirloom tomato and balsamic vinegar. Yum. To drink, I had my favorite beverage—iced tea with a muddled orange slice.
Snack
Came home and ate a few scraps of leftover PB&J sandwich and dinosaur pesto pasta from my son's plate because I do the "eat-his-scraps-while-clearing-his-plate" mom thing after pretty much every meal. (Moms out there, I know you know what I'm talking about!) I also had a handful of Harry's Berries and some pineapple. 
Tea break
I usually never have coffee, but I'm a self-proclaimed tea connoisseur. I love everything about it—the ceremony of making it, sharing it with other people, even the paraphernalia like mugs and matcha whisks. In addition to giving me a little mind break, brewing a cup of tea brings me joy. Sometimes I make a matcha latte, but today I had brewed matcha tea because I was craving the simplicity of traditional ceremonial grade matcha and water whisked to perfection.  And my son joined in on my tea ritual today, so I made him a "babyccino" with steamed almond milk, honey and cinnamon.
Dinner
My mum is an amazing cook and happened to send over some marinated tandoori chicken and aloo rotis (traditional Indian stuffed potato bread) with sweet yogurt. So good. Bonus: It was a great way to feel connected to family.  
Dessert
I ended off the night with my favorite indulgence—a tiny bowl of Craig's vegan coconut milk chocolate ice cream. Even if you enjoy dairy ice cream, this one is a must try. It's beyond.