Frozen cucumbers and driving gloves? 7 'Korean mom skincare tips' from skinfluencer star Dr. Zion Ko Lamm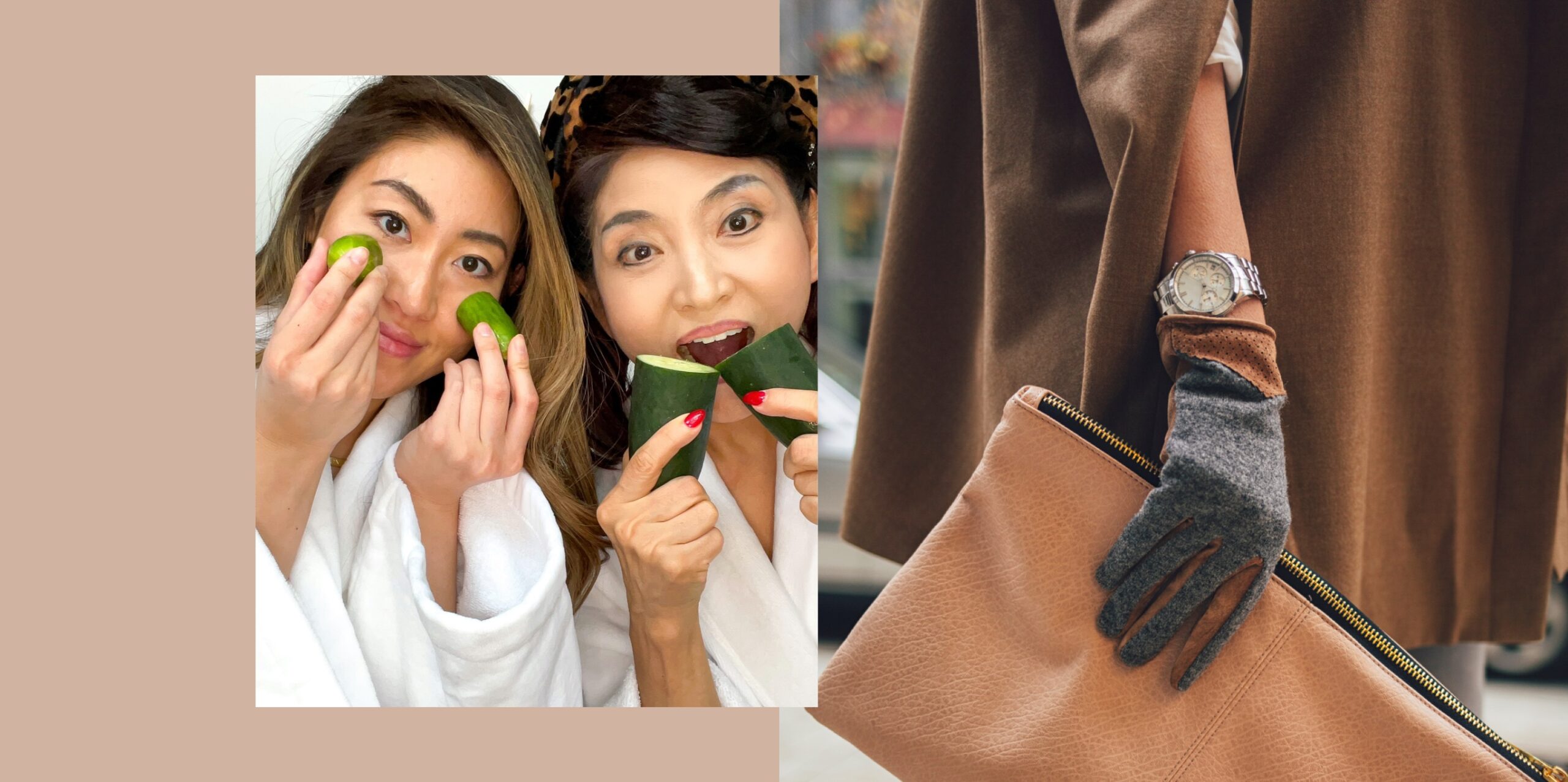 They say mom knows best, and when it comes to skincare, it can be argued that Korean moms really do! (And yes, I might be a bit biased.) If you've ever come across my TikTok or Instagram, you may have seen my mom featured because she's been inspiring my skincare rituals for as long as I can remember. For her, skincare goes beyond looks—it's a way of life that's linked to whole-body health. These are my most cherished "Korean mom skincare tips." 
01
Skin care = self care. 
Many Western cultures treat skincare like a chore; Koreans have a more holistic approach. We think about skin being the largest organ that's connected to our internal health, just like all our other organs. My mom always took her skincare time as an opportunity to mentally unwind and look after herself. I've seen her perform her skincare ritual for more than an hour (!) because she's enjoying it so much. Try reminding yourself that skincare is a special gift and moment to tear yourself away from the stressors in life.  
02
Prevent sun damage before it happens. 
Koreans are *huge* on preventative sun care. If you step outside on a sunny day in Korea, at least half of the women are carrying sun-blocking umbrellas—that's how much sun damage is feared. In contrast, many western cultures spend small fortunes on products and treatments to try and erase sun damage. My mom tries to avoid harsh products, so she's always been hardcore about sun protection to avoid fine lines and pigmentation in the first place. If you haven't worn SPF daily until now, I'm not here to shame you. (But really, start today. Mom will be proud!) 
03
Method matters.
Westerners can tend to use their entire hand to slather on skincare. Koreans do not. Why? Because it can cause wrinkles! When my mom performs her skincare routine, it looks like she's doing a little tap dance on her face with her fingers. Try gliding and tapping on products, rather than slathering. The benefits can be both short term (face massage) and long term (smoother skin). 
04
Order is everything.
Mom believes that for max efficacy and absorption, it's not only which products you use, but also the order in which you apply them. Her rule of thumb: After cleanser, work your way from the thinnest to the thickest formulas. Here's her foolproof routine. (I know it seems long, but I promise after you do it a few times, you'll remember it forever.)  

Lukewarm water to prime skin

Toner, to help open pores

 

Essence to prep skin for better absorption of active ingredients

Emulsion, if you're extremely dry

Serums

and/or ampoules (basically

any of your concentrated, active treatments)

Eye cream, to protect the thin and delicate skin under your eyes. Bonus points if it has SPF!

Moisturizer,

to hydrate and plump

SPF

—y

es, even on cloudy days

 (b

onus Korean mom tip: Let your sunscreen set for a few minutes before applying makeup or stepping outside

)

 
Note: None of these steps are mandatory, apart from SPF. Omit what your skin doesn't need, keep the rest!  
05
Protect your neck (and hands and chest!).
It's not just your face that ages—your neck, hands and chest also lose collagen and are prone to hyperpigmentation over time. When applying your skincare—especially SPF—don't only concentrate on your face. Mom always applies her skincare products on her neck, hands and chest, and wears lip balm with SPF. Her other non-negotiable? Wearing UPF gloves when driving. Since your hands are one of the first parts of the body to show signs of aging, double protection is encouraged. 
06
Step aside, fancy rollers! The best skincare tools are in your kitchen. 
My mom swears by cucumbers for their cooling, de-puffing and re-energizing properties. She keeps cut–up baby cucumbers in the freezer, which she uses every morning to help with lymph drainage. Her other favorite tool? Spoons! Yes, she really does travel with cutlery so she can stick them in the fridge and perform her de-puffing rituals anytime, anywhere.  
07
Amazing skin comes from within, too.
My mom's amazing skin isn't all thanks to skincare—her passion for yoga and pilates has a lot to do with it, too. She loves stretching and yoga, where she can slow down, meditate and reconnect with her mind and body. It's been proven that exercise can help drain lymphs, rev up circulation and keep you looking (and feeling) youthful overall.