Have cystic acne? This 'anti-steroid steroid' can be the breakthrough you've been waiting for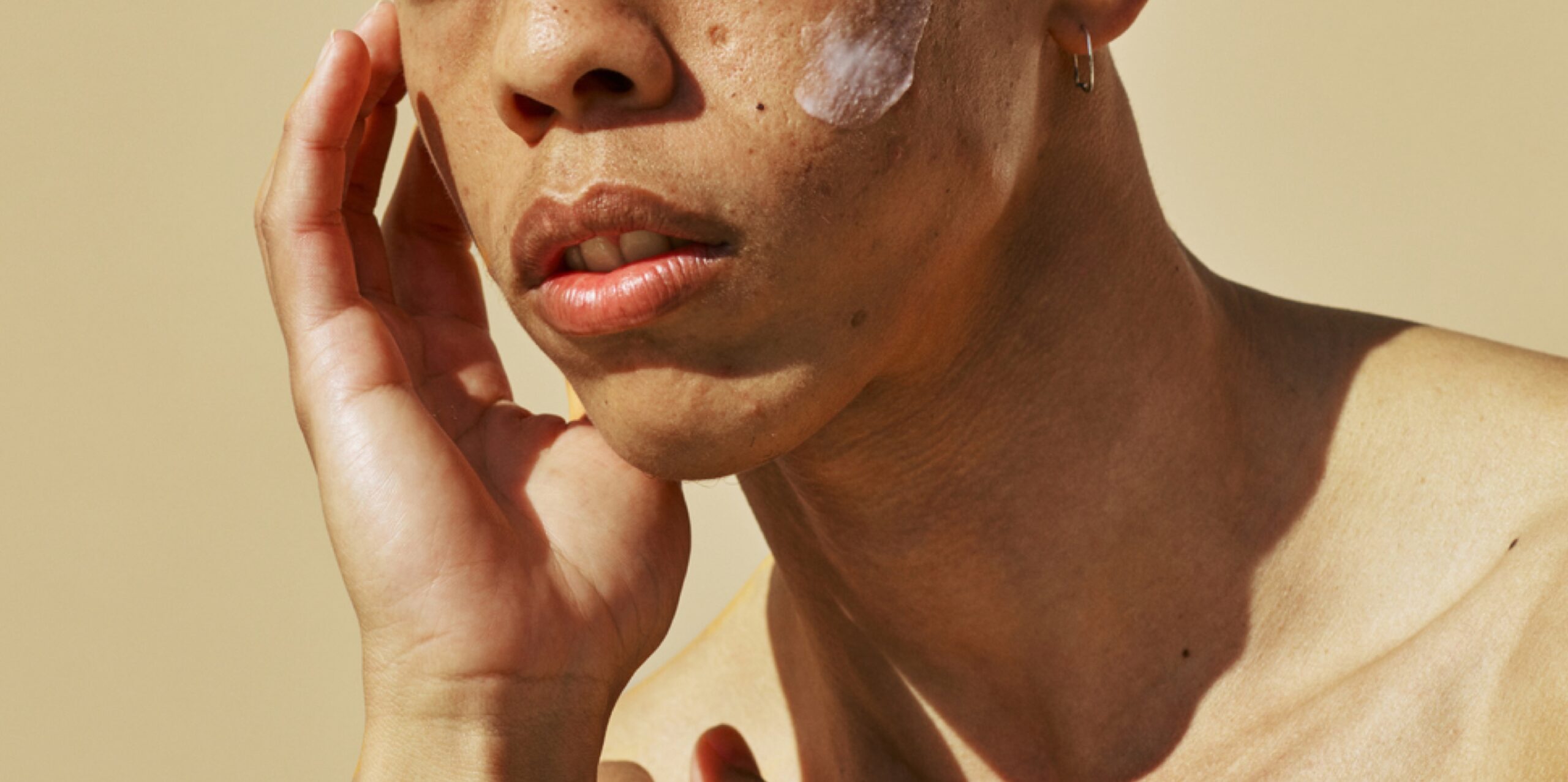 Having cystic acne comes with several pain points, from the emotional stress of having severe acne to the literal prick of a needle from a derm-administered cortisone shot. If you're unwilling to tolerate needles to clear the acne, enter phytosteroid: a plant-based acne steroid solution that mimics a cortisone shot to relieve the redness and inflammation that usually comes with deep, painful acne. Here, Murad product developer Emily Philen dives deeper into why this over-the-counter ingredient is providing relief for acne sufferers.
What exactly is a phytosteroid?
Philen: A phytosteroid is a natural steroid originating from plants. Steroids extracted from plants have a long history in traditional medicine and remain an exciting frontier in research. Just like steroids in humans, phytosteroids are broad class of molecules responsible for various important roles, including signaling and growth that exist in plants.
How does a phytosteroid mimic the results of a dermatologist-administered cortisone shot?
Philen: A dermatologist administered shot is a common and effective treatment to quickly relieve swelling and tenderness in inflammatory acne. It's important to note that a corticosteroid shot is not a cure for cystic acne: The purpose of a steroid injection is to soothe the pain the patient feels from the cysts. 
Studies have demonstrated that a specific ground cherry extract (Physalis angulata) has similar tendencies as hydrocortisone on immune and inflammatory responses, meaning it can imitate the soothing benefits of a cortisone shot without the undesired drawbacks of tissue thinning and damage.
Can a topical cystic acne treatment really work as well as an injection?
Philen: Applying a topical steroid treatment is ultimately a very different experience than getting an injection, because an injection penetrates deep into the skin. And the exact ingredients within the two treatments are not equivalent.
However, research shows that steroids for acne, when applied topically like a phytosteroid, act similarly to a cortisone shot in how they soothe the skin. Even consumer testing showed that the phytosteroid helped reduce redness and helped soothe their skin condition in just one day. Cortisone shots, meanwhile, are known to start reduction in swelling in eight hours with significant reduction in size and pain after one day. This further demonstrates that a phytosteroid and a cortisone shot work towards a similar benefit. And you can't forget the convenience and comfort of a topical acne treatment with a phytosteroid, vs. a dermatologist visit for an injection. 
Are there ingredients that complement phytosteroids?
Philen: Definitely. The skin is very complex so there is always room to implement additional ingredients into your skincare regimen with complementary benefits like hydrating glycerin, anti-inflammatory mushroom extract and breakout-clearing salicylic acid. Soothing itself is also a complex mechanism that happens in the skin, so formulas that pair a phytosteroid with other soothing ingredients are great for sensitive skincare because they can be a multi-pronged way to counteract redness and inflammation. 
The views expressed in this article do not necessarily represent the views of Murad, and are for informational purposes only, even if the advice of physicians and medical practitioners are included. This article is not a substitute for professional medical advice, diagnosis or treatment, and should not be considered specific medical advice.