When should you start using a face serum? Finally something Gen Z'ers, millennials and boomers can agree on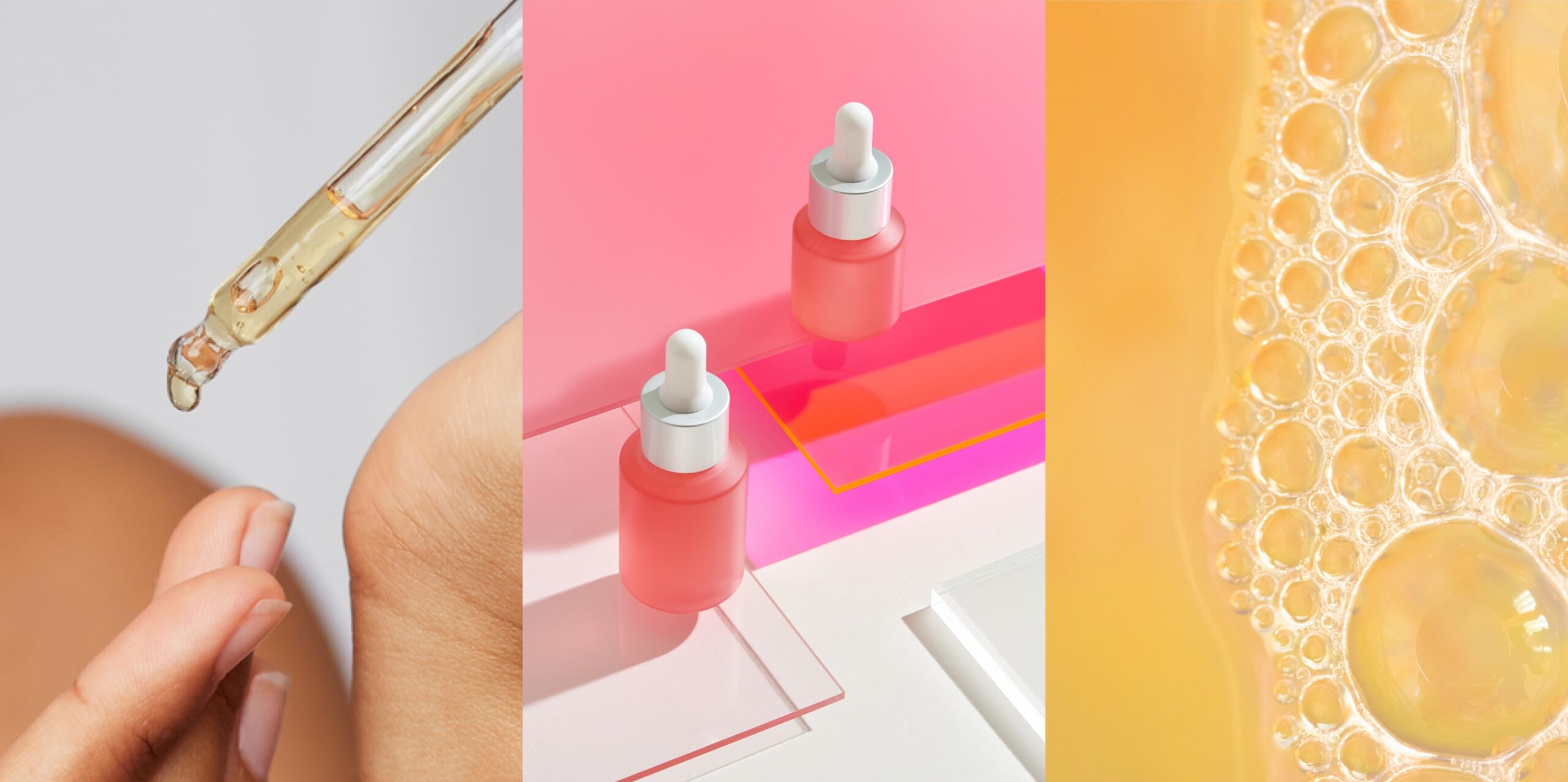 If you're in your 20s, you may think serums are for the more, ahem, mature among us. But the truth is, no matter how old you are, serums provide serious skincare benefits you could be missing out on. Ready to learn more? (We thought so.) Read on to find out all the important details about when to start using a face serum. Serum school is in session!
First up, what even is serum?
Serum is a skincare product that delivers high concentrations of specific active ingredients to the skin. Serums can contain antioxidants (like vitamins A, C and E), topical retinols and ingredients that help even out skin tone. They can also act as a targeted treatment to help reduce the appearance of wrinkles, hyperpigmentation and redness.
When should I start using one?
The sooner, the better—especially if you're wondering when to start using vitamin C serum or when to start using anti-aging serum. You can incorporate face serum into your skincare routine as early as your 20s as a preventative measure against the signs of aging. Adding serums that contain anti-aging ingredients or vitamin C can help reduce the effects of sun damage and help brighten the skin.
How do I use it?
Serums should be incorporated into your skincare routine after cleansing and before moisturizing. You can use a serum in both your daytime and evening skincare routines.
How do I know which one is best for me?
Since finding the right serum can be tricky, we've broken it all down for you.
Best for fine lines and wrinkles:
Want to reduce the look of wrinkles in just two weeks? Try this fact-acting serum, which combines three retinol technologies and hyaluronic acid! You can also use Retinol Youth Renewal Eye Serum, a targeted eye serum that contains three types of retinol to help improve the look of wrinkles all around the eyes while being gentle on your skin. You can incorporate these serums into your skincare routine as early as your 20s!
Best for irritation:
Skin feeling dry and irritated? This serum contains hyaluronic acid to help support skin's ability to retain moisture, while chamomile extract helps soothe the skin. Start incorporating a serum like this into your skincare routine in your 20s and 30s.
Best for brightening:
Vita-C Glycolic Brightening Serum
If you've begun noticing the effects of sun damage, pollution and UV light on your skin — AKA hyperpigmentation, dullness and uneven tone — this is when to start using a vitamin C serum. This serum contains both Vitamin C, a potent antioxidant which helps prevent visible skin damage, and glycolic acid, which removes dulling surface cells to reveal more radiant skin and help vitamin C penetrate the skin more effectively. We recommend incorporating this serum into your skincare routine in your 30s and 40s.
Best for personalized skincare concerns:
What if you have specific skincare concerns that you need addressed? Well, that's what this custom face serum is for! This personalized serum targets your skin's unique needs, from clearing to anti-aging and so much more. And, it's fun to build your serum! Simply take our virtual skin analysis quiz (it's free) to assess your concerns. We'll use your answer to blend a custom-created serum with efficacious ingredients (and scent recommendations, if you like) to match your skin and lifestyle goals. Best to start using this serum as early as your 20s!