What is #WaterTok? Think twice before trying TikTok's latest trend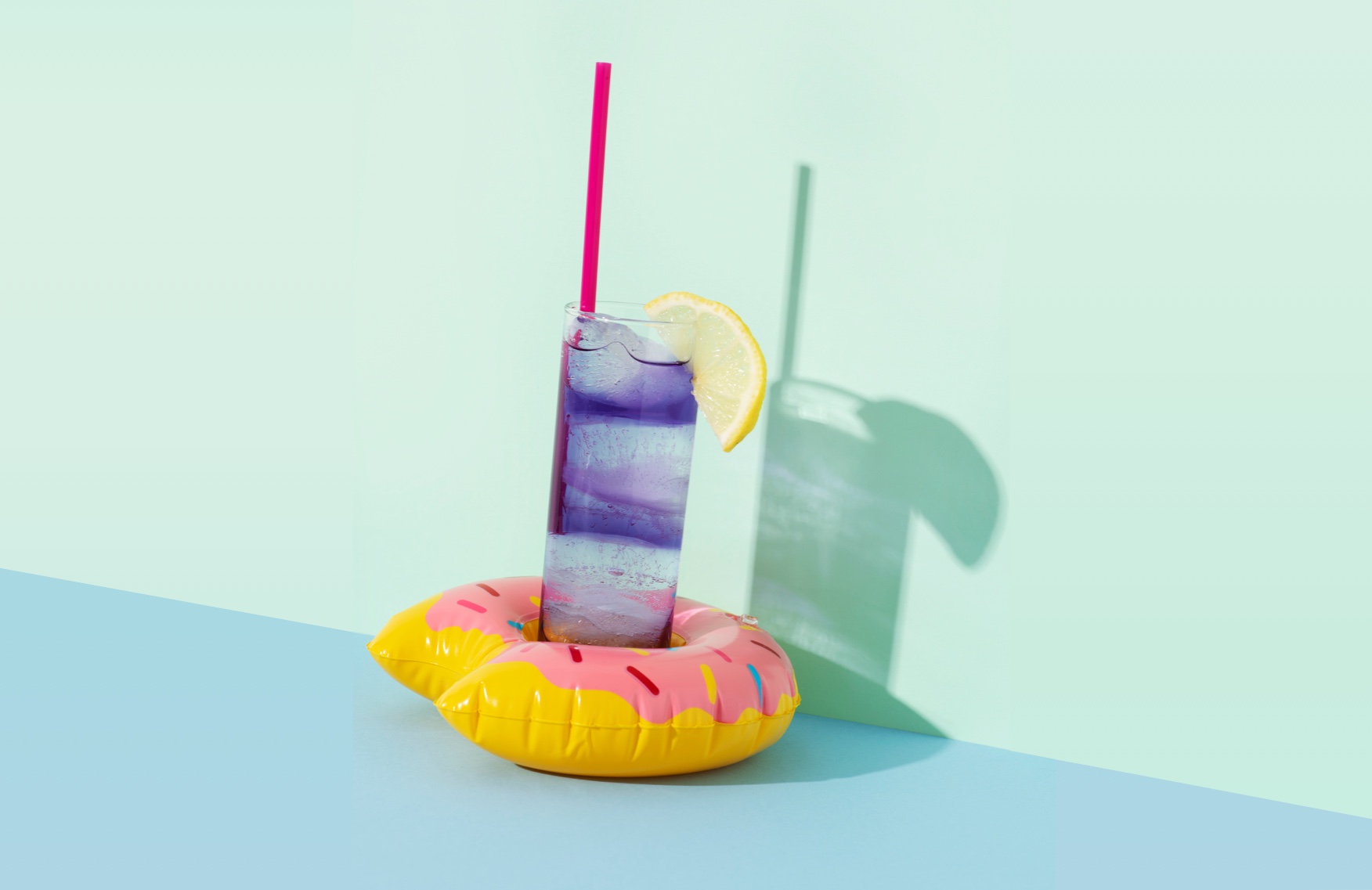 Our bodies need water to thrive, and as the temperature gets warmer, ensuring we get adequate hydration becomes even more important. For some people, however, drinking plain H20 can be boring, so they find creative ways to make it flavorful. Enter the #WaterTok trend on social media. The hashtag pulls up video after video of people making homemade water concoctions that consist of sugary syrups and powdered flavor packets. This begs the question: Is the #WaterTok trend good for your health? We chatted with registered dietician nutritionist Maddie Pasquariello to learn more.
What exactly is #WaterTok?
On a mission to make plain old water fun and flavorful, the #WaterTok community share "recipes" for water drinks that sound more like cocktails, sodas or desserts than traditional hydrating beverages. (Birthday cake, piña colada or orange creamsicle water, anyone?) Unlike flavored seltzers, which are most often made from natural flavor sources, these homemade concoctions rely on processed ingredients like sugary syrups and artificial sweeteners.
Is the trend worth trying?
"While there's no inherent danger in consuming flavored water once in a while, the additional components, such as sugar, that you add to it can certainly impact how the water affects your body, and over time, it can pose a risk to your health," explains Pasquariello. "High consumption of added sugar is strongly associated with various chronic diseases and negative health outcomes, ranging from cancer and depression to diabetes."
In simpler terms, it's alright to enjoy a sweetened beverage occasionally. However, if you frequently consume sugary water throughout the day, the cumulative effect of added sugar can have a negative impact on your body. Additionally, flavor packets often contain artificial sweeteners and other harmful chemicals. For these reasons, Pasquariello suggests exploring healthier ways to add flavor to your water.
Healthier ways to hydrate.
Lemon and ice.
To keep things simple, Pasquariello says a big squeeze of lemon or lime into a carafe with lots of ice is an easy way to make water taste more flavorful and feel more luxurious. Bonus points if you drink it from a fun glass or aesthetically pleasing water bottle.
Fresh mint.
While Pasquariello doesn't advise adding too many herbs to your water (they'll wilt throughout the day and won't taste as optimal, she says), she does recommend adding a bit of fresh mint to your water if you enjoy an herbaceous flavor. Other herb options include lavender and thyme.
A splash of freshly squeezed juice.
Adding fruit to your water is another option. If you do, Pasquariello recommends not adding the whole fruit as the peel can make the water taste bitter. Or, better yet, to really amp up the flavor, Pasquariello suggests adding a splash of freshly squeezed juice to your water, such as orange or grapefruit. "This way, you know exactly what's going into your water and can control the level of sweetness," she says.
Electrolyte powder for energy.
If you need a boost of electrolytes (for medical reasons or if you're an endurance athlete, for instance), adding electrolyte powder to your water is another option. If you do, Pasquariello notes that opting for electrolyte powders that are minimally sweetened with natural ingredients is best. And, the key, she says, is to gently flavor the water by adding only 1/4 to 1/2 of a packet per 16 ounces of water.