If positivity has an official playlist, this is it! Here's what the Optimism Doctor listens to for a serotonin boost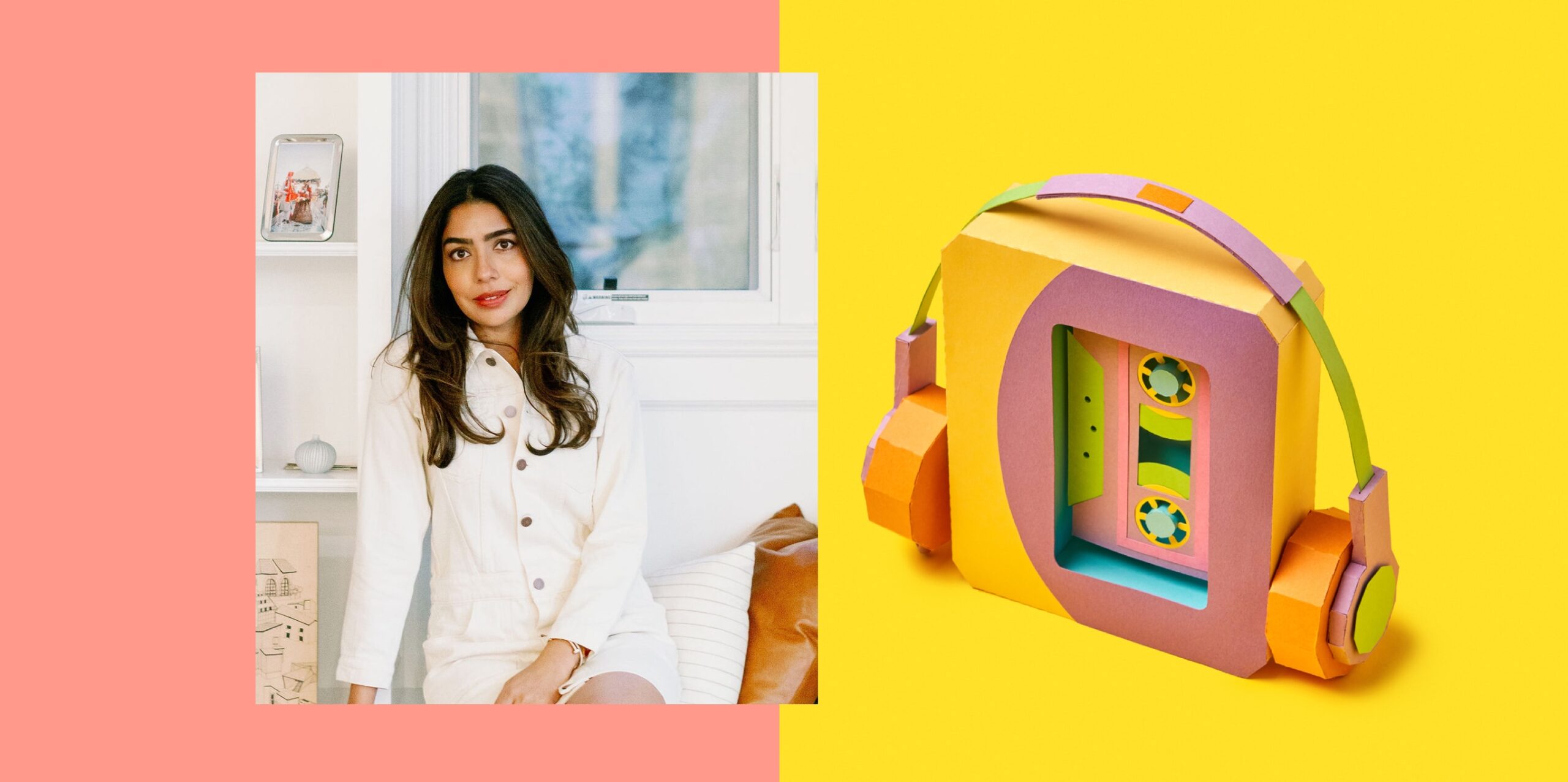 Listening to music has been proven to have tremendous positive effects on us, like calming anxiety and increasing serotonin levels—and I'm here to attest that it's all true, from my POV as your resident Optimism Doctor! Whenever I'm feeling down, one of the easiest, most powerful ways to change my mindset is to put on a playlist packed with my favorite songs. Even Murad founder, board-certified dermatologist and pharmacist Dr. Howard Murad agrees—he's always recommending dance breaks throughout the day to keep his team's serotonin pumping and creativity flowing.
I grew up in a musical household. My dad was always listening to the radio or records, and wherever we were, whatever we were doing, when we heard music, we danced. My love affair with all things music even impacted my career path at one point, having worked at a punk record label in my 20s.
Now, with my husband and two kids, nothing has changed. Music is a huge part of our lives. The second I wake up every day I pick a song for my "get up and dance" routine. My husband plays guitar and sings, and we've nicknamed our 4-year-old son "backseat DJ" because he always wants to choose the next track for our family dance parties. (Right now he's obsessed with Daft Punk.)
Here's a current selection of my most-played tracks—hopefully it'll lift you up and inspire impromptu dance parties for you, too.
Tame Impala: Let It Happen
Radiohead: Talk Show Host
Daft Punk: Lose Yourself to Dance
Morrissey: Everyday Is Like Sunday
Jamie xx: All Under One Roof Raving
The Matches: Audio Blood
Bandolero: Paris Latino
Beach Boys: Wouldn't It be Nice
Beatles: Sexy Sadie
Douha: Mali Mali
Chairlift : Amanamanesia
The Smiths: There Is a Light and It Never Goes Out