Feeling stressed? Anxious? An expert physician reveals the surprising benefits of art therapy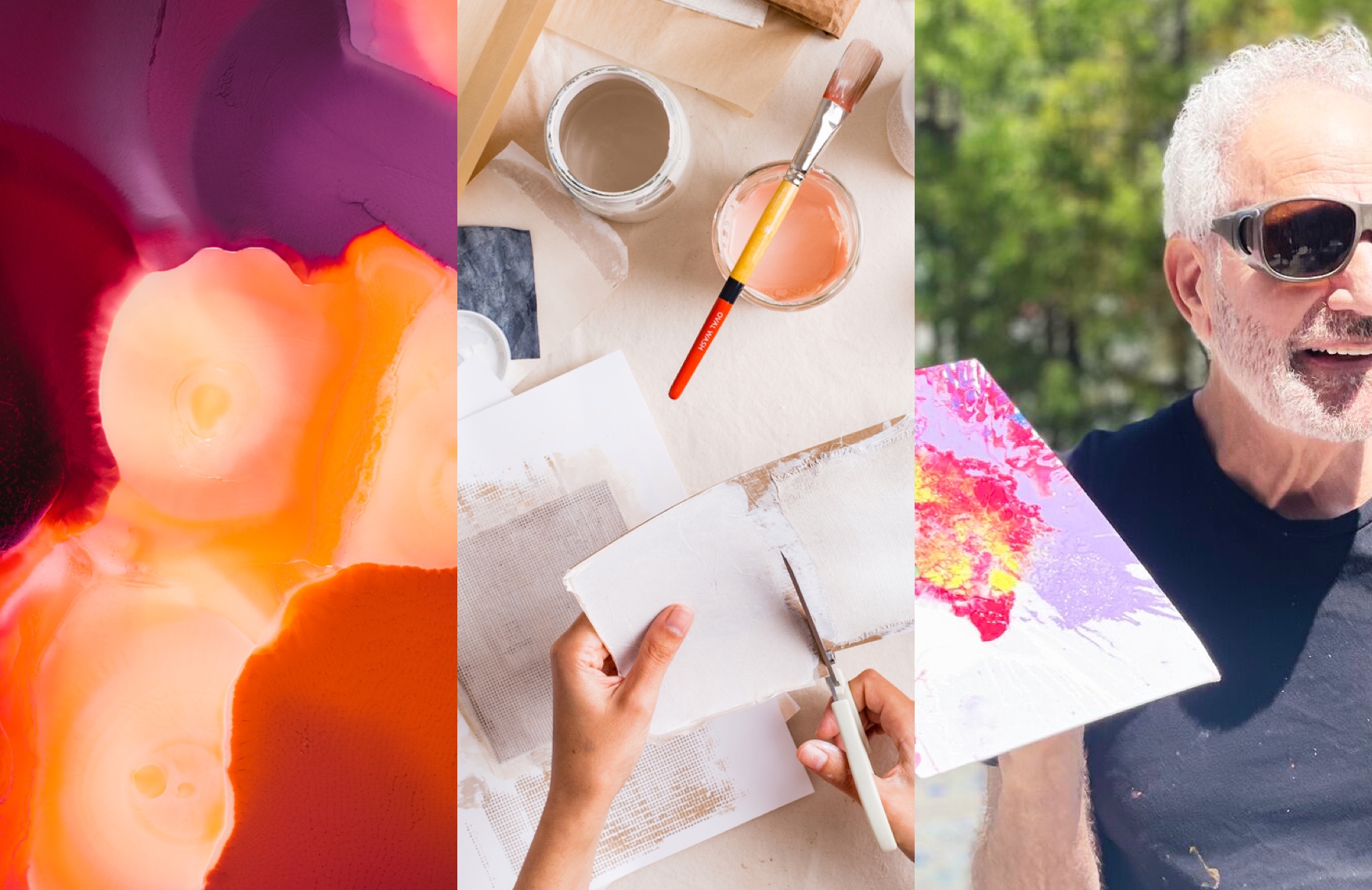 A board licensed dermatologist and entrepreneur isn't always the first image that pops into one's mind when the word "artist" is uttered, but Murad founder Dr. Howard Murad undoubtedly embodies the term. After surgery for a detached retina in 2008 had sidelined him for a month, Dr. Murad took up painting despite having taken only one art class in his life. The activity introduced a love for art, color and a practice that has produced hundreds of paintings and cultivated a passion for the wellness benefits of creative expression.  
For International Creativity Month, we talked to Dr. Murad about the role art has played in his life and why he continues to encourage creative expression as a form of therapy for life's stresses.
How did you discover your love of art and creativity?
Dr. Murad: All my life I assumed that the last thing I'd ever do was be an artist. I couldn't draw a cat or a horse or a tree or a person. I couldn't even draw a good circle. I went to an art class with my wife, and I didn't know what I was doing. I just put stuff on paper. At the end of the class, the instructor said, "you have talent beyond your means. This looks great and you should pursue it more." In a way, I listened to her. Then I forgot about it.
Then one day I had trouble with my vision—I had a retinal detachment. It was a challenging time for a month when I had nothing to do. I couldn't really go to work. I began to do art and I really enjoyed it. It brought color to my life, and I began to enjoy different parts of my life that I never thought of before.
What are some of the health benefits of expressing oneself creatively, whether it's through art or other means?
Dr. Murad: There's something called cultural stress—the stress of modern living. We have a sedentary lifestyle. We order everything in, we don't have human interaction as much. We tend to be more lonely, and loneliness can be as worse as cigarette smoking. We have more chronic disease, more obesity.
One of the things that people tell you to do when you're stressed is journal. I have specific positive insights cards on my app. Your mind will have these positive affirmations that encourage you to have more passion in your life and encourage you to be more giving, more thankful. We have statistical data that shows if you look at these cards once a day and journal, you can reduce your stress level.
Along with your own personal art practice, you also encourage new Murad employees to get creative during "art days" at the company. Why do you believe in creative expression as a therapeutic activity for yourself and others?
Dr. Murad: Art gives me a lot of pleasure. I enjoy the time that I do it. It relaxes me, and I feel really happy.
Being creative encourages people to return to the toddler within themselves. In many aspects, you were not afraid to fail, you weren't afraid to ask questions. You would fall but then you'd pick yourself back up.
For these art days, I tell [employees] to act like a toddler. Don't worry about making this or that. I throw paint on the canvas, and all of a sudden, something comes out. Everyone has fun, they laugh. Then they look at what they have and they really like what came out. Their inner child has come out. Art is such an easy thing to do and explore. Anyone can get paper and coloring materials.
How do you personally plan to celebrate International Creativity Month?
Dr. Murad: I don't know what it's going to look like yet, but I plan to do an art piece.