Better skin and more money? A derm and recovery addiction specialist on the benefits of sobriety for 'Dry January'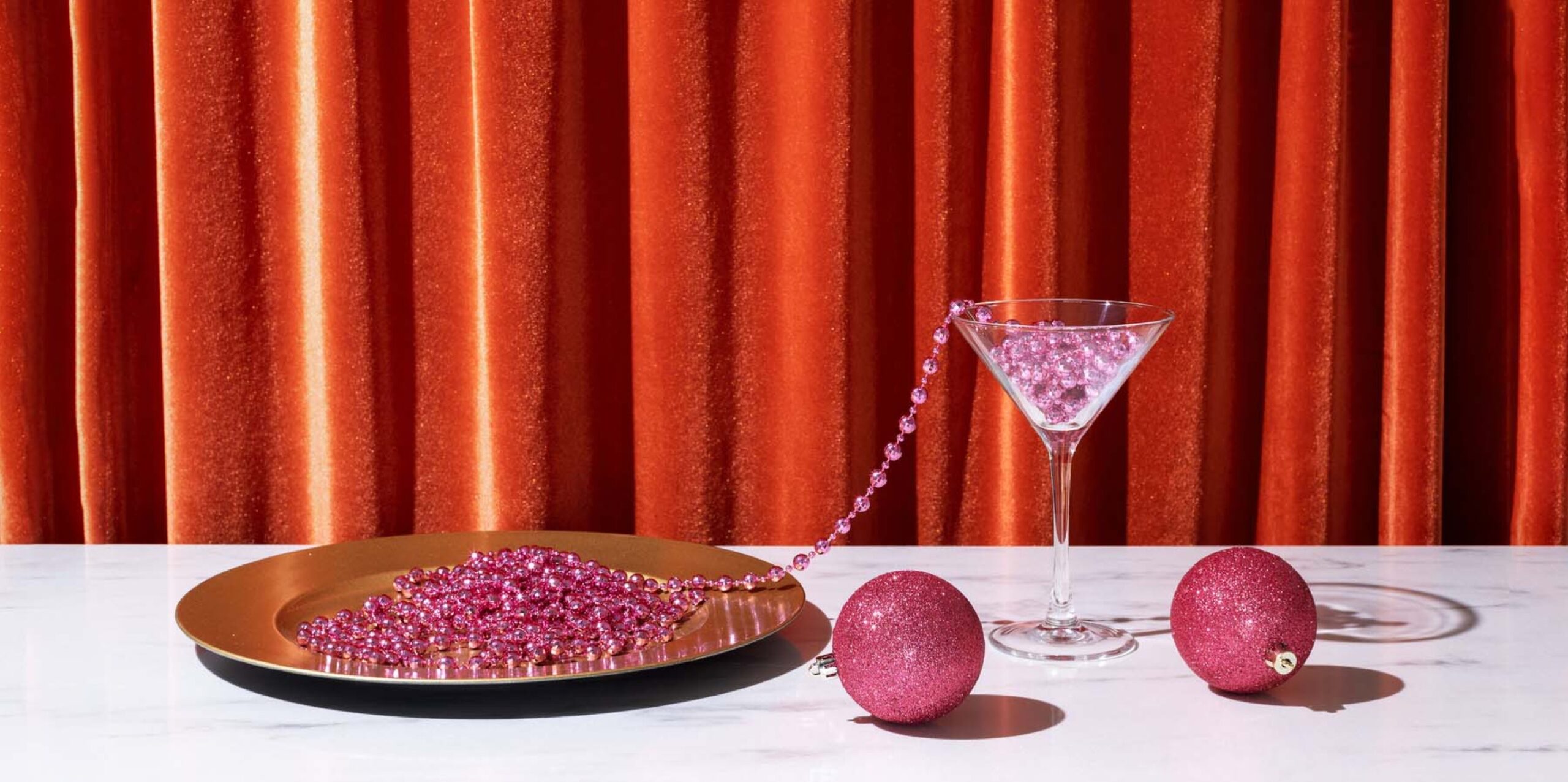 On New Year's Day, many will kiss their cocktails goodbye and commit to the "Dry January" movement: 31 days of living alcohol-free. As a dermatologist and addiction specialist tells it, the benefits of going zero-proof (hello, radiant skin!) will far outweigh the challenges (and there will be challenges). Is it worth it? Read on as our experts spill all the ways Dry January can level up your mental and physical health.
01
You could start feeling better within days.
"Mild drinkers may notice positive changes like higher energy levels, clearer skin, better sleep and weight loss," says Ashley Loeb Blassingame, co-founder of Lionrock telehealth substance abuse counseling and certified alcohol/drug counselor. But she cautions, "It's important to note that alcohol withdrawal can be dangerous and even life threatening," so individuals should be aware of the symptoms of withdrawal and reach out for professional help immediately.
Symptoms include anything from mild anxiety, tremors and gastrointestinal issues that can arise within eight hours of your last drink to the more severe like high body temperature, hallucination and seizures. 
02
You'll find yourself in good company.
Fortunately, sobering up has never been more socially supported. The zero–proof lifestyle movement is booming, from apps and podcasts to beverage brands that are stepping up with alcohol-free libations. While sobriety specialists don't see eye-to-eye on zero-proof spirits, for some, it can help ease the challenges of going cold turkey, especially if alcohol is part of a nightly wind-down ritual.  
03
You may inspire your friends.
Socializing is a major hurdle during sobriety, but Blassingame says we can navigate that obstacle by seeing "if a friend wants to jump into Dry January to hold each other accountable." At social outings, "Merely saying, 'I'm the designated driver' or 'I'm doing Dry January' can be enough to help squelch social pressures." And maybe even inspire your friends to do the same.
04
You'll get your youthful glow back.
Board-certified dermatologist and integrated wellness expert Dr. Jen Haley says, "Alcohol can dehydrate your skin, cause red-hued skin and broken blood vessels, and can worsen pre-existing conditions like psoriasis and rosacea." Easing up on alcohol equals more radiant skin because then skin can stay better hydrated. "Some people may find that their skin conditions actually improve if they stop drinking for a month."
05
You'll regain control.
Another perk of sobriety is better control over self–care practices, like eating right and sticking to a nightly skincare routine. "When we drink alcohol, we sometimes make bad eating choices, which can affect our skin. If you've had a late night out and a few too many martinis, you're more likely to reach for the ice cream and neglect your nightly skincare regimen—both of which can have adverse effects on your skin like dullness, irritation, congestion and breakouts," Haley says. 
06
Your wallet might get a little fatter.
Booze can be a real wallet-buster, whether you're hosting a get-together or heading out. "More money is definitely a positive side effect of not drinking," Blassingame says. "Most people don't realize how much they're spending on alcohol until they stop." 
07
You have more free time.
And just like that, there's more time in the day. Time spent drinking (and recovering) adds up, but sobriety can give you that time back. However, this blessing in our time-compressed world can be a hard to navigate at first, especially on weekends. "If you simply stop drinking and don't find something else to do, you can quickly find yourself obsessing over the fact that you are not drinking," Blassingame notes. So perhaps try finding a new hobby or reigniting an old passion project.  
To start on your month of sobriety, start an outdoor walking group or cook dinner with friends, if you're the extrovert type. If you're more solitary, create a list of things you've been putting off, then do one daily, like updating your online profiles or cleaning out your closet. Keeping a record of how you feel through the process is another great way to use your time wisely and reinforce the physical and emotional benefits.

The views expressed in this article do not necessarily represent the views of Murad, and are for informational purposes only, even if the advice of physicians and medical practitioners are included. This article is not a substitute for professional medical advice, diagnosis or treatment, and should not be considered specific medical advice.