The Big 6: How to take on majorly frustrating skin concerns—now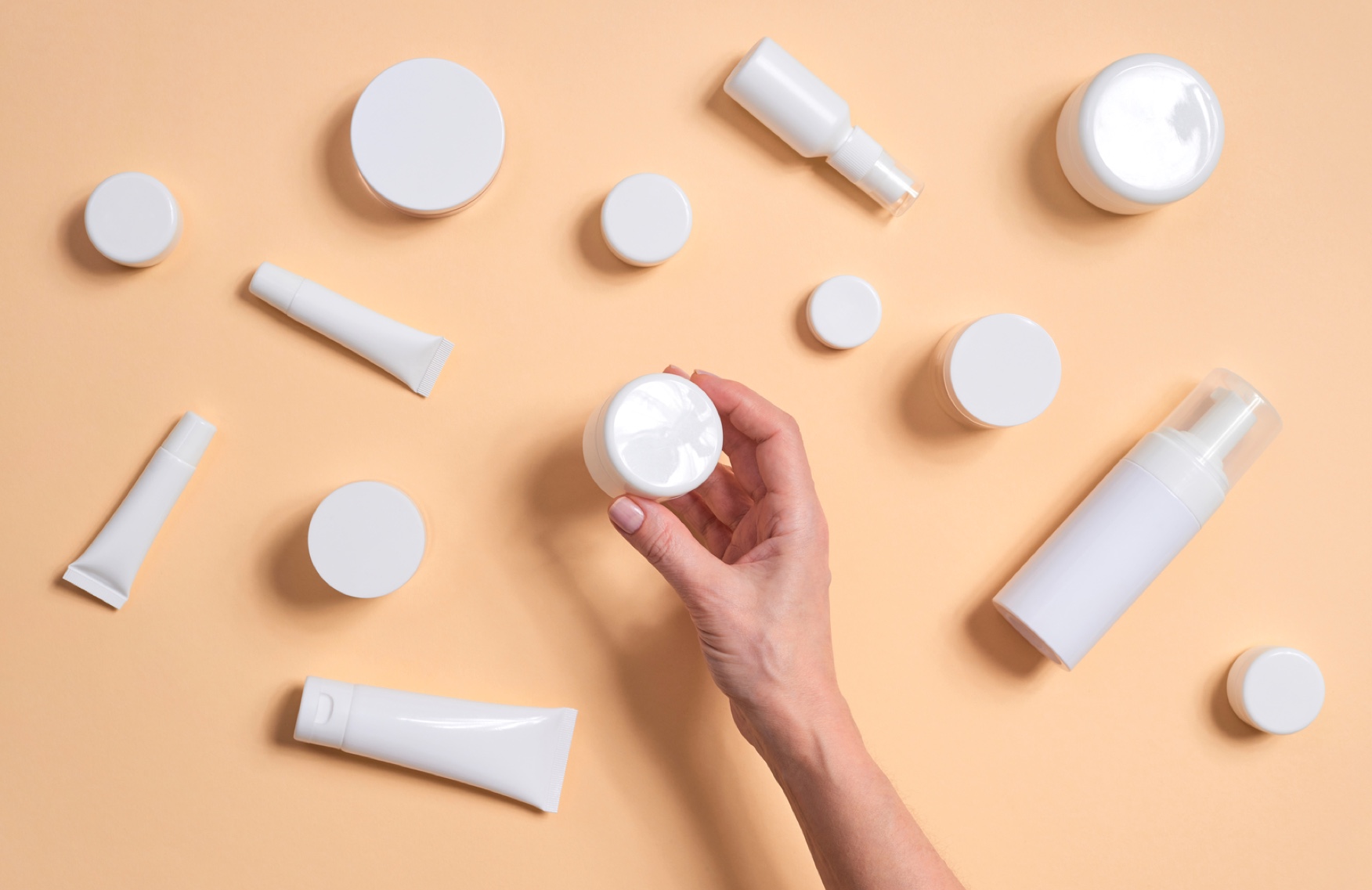 "If you could fix one thing about your skin, what would it be?" It might not be a common question, but it never fails to get a response. That's because we all, at some point (or even many points), will wrestle with skin issues. But there are 6 particularly common and frequent skin issues that almost all of us have in common. Here, we dive in to the top 6 skin issues you'd like to fix, and the ingredients and products that will deliver.
Concern: Acne
Acne affects roughly 50 million Americans annually. But with the right skincare ingredients, you can find an effective treatment that can address and improve your acne.
Use these: Sulfur, salicylic acid and phytosteroids
Sulfur: Thanks to its antifungal and antibacterial properties, sulfur helps to suppress Propionibacterium, a bacteria that contributes to the growth of acne

Salicylic acid: Due to its exfoliating properties, salicylic acid is a beta hydroxy acid that works as a chemical exfoliant to slough off dead skin cells

Phytosteroids: The benefits of a steroid without the needle, and sourced from plants, this natural alternative hydrates to soothe discomfort and redness
Concern: Puffy under-eyes
Puffy under-eyes are an incredibly common skin concern, often caused by weakened tissue around the eyelids and lifestyle factors. But with the right ingredients, you can tighten, brighten and de-puff effectively.
Use these: Microcurrent-inspired peptide, ginseng, lily and caffeine
Microcurrent-inspired peptides: Microcurrents deliver powerful electrical currents to your muscles, lifting and tightening the skin it treats. But if you're looking for results without the hefty price tag, try peptide therapy. With the right combo of peptide-infused serums and creams, you may reduce the inflammation under your eyes and promote the production of collagen, and firming your skin similar to that of microcurrent treatment.
Ginseng: Studies are still ongoing, but certain types may help to boost your skin's collagen production, increasing its elasticity and improving puffiness under the eyes.

Lily: Some under-eye creams contain this special plant-based ingredient that can promote elasticity and deliver anti-inflammatory properties.
Caffeine: When used in targeted eye depuffers, caffeine may temporarily reduce discoloration in the skin and soothe the sensitive skin around your eyes. This is particularly helpful if you find yourself waking up with bags under your eyes.
Concern: Fine lines
Wrinkles and fine lines often occur because of repeated facial expressions, like grinning or furrowing your brows. While we'd never suggest limiting the number of times you smile each day, we do recommend the following ingredients to diminish the appearance of fine lines.
Use these: Hexapeptide, hyaluronic acid and squalane
Hexapeptides: These synthetic, collagen-like peptides help reduce the appearance of wrinkles by preventing muscle contractions, similar to Botox. Unlike Botox, however, you simply dab it over your fine lines like a spot treatment like an instant filler (and of course, the results aren't permanent, but they are impressive!).
Hyaluronic acid: This skincare ingredient helps your skin retain moisture so that it can maintain its youthful elasticity.
Squalane: This saturated oil that works as a moisturizer in several skincare products to slow down the signs of aging. Incorporate a targeted wrinkle corrector with squalane and hyaluronic acid to fight fine lines triggered by dehydration.
Concern: Large pores
Large pores make it easier for oil and bacteria to build up—a potential breeding ground for acne.
Use these: Bio-tech copper and amino acid blend, soybean extract, ginger extract and red clover
Soybean extract: Not only is soybean extract an anti-inflammatory, but it can also elicit a collagen-producing effect.

Ginger extract: Gingerol, an active compound found in ginger, may have anti-inflammatory properties that could strengthen the sebaceous gland. The result? Less sebum clogging your pores.
You can also consider using a targeted pore corrector to specifically target the issue.
Concern: Hyperpigmentation
Dark spots (aka hyperpigmentation) can occur for several reasons, including sun exposure, hormonal changes and acne scarring. This can sometimes be linked to hormonal imbalance skin concerns.
Use these: Vitamin C, niacinamide and glycolic acid
Vitamin C: When used topically, vitamin C may reduce hyperpigmentation by inhibiting the production of melanin in our skin.
Niacinamide: Higher concentrations of niacinamide may lighten dark areas on your skin by increasing collagen production and promoting the growth of new, brighter skin cells.
Glycolic acid: As a chemical exfoliant, glycolic acid can help remove unwanted layers of darkened skin, giving those new layers their time to shine.
Concern: Blackheads and whiteheads
Perhaps one of the most common skincare concerns, whiteheads and blackheads appear most often on the nose or other areas of the face.
Use this: Salicylic acid
Not only is salicylic acid renowned for its ability to exfoliate the outer layer of skin, but it also penetrates deeply enough to unclog your pores. It's especially helpful for removing excess dirt and dead skin inside your pores (the same ones that cause blackheads and whiteheads).
References for this information:
American Academy of Dermatology Website, Skincare by the Numbers
National Library of Medicine Website, Benzoyl Peroxide
Medical News Today Website, Sulfur for Acne
Medical News Today Website, Microcurrent Facial
The Journal of Clinical and Aesthetic Dermatology, 2009, volume 2, issue 3, pages 38-43
Journal of Ginseng Research, 2020, volume 44, issue 5, pages 738-746
Antioxidants, 2022, volume 11, issue 8
Cleveland Clinic Website, Skin Care & Beauty
Internal Journal of Tissue Reactions, 2004, volume 26, pages 105-11
Cleveland Clinic Website, Hyaluronic Acid
Cleveland Clinic Website, Skin Care & Beauty
Aging Pathology and Therapeutics, 2020, volume 2, issue 1, pages 58-61
Acta Poloniae Pharmaceutica, 2015, volume 72, issue 1, pages 3-11
Evidence-Based Complementary and Alternative Medicine, 2013
Harvard Health Publishing Website, Staying Healthy
Journal of Cosmetic Dermatology, 2004, volume 3, issue 2, pages 88-93
Medical News Today Website, Glycolic Acid for Skin
Medical News Today Website, Is Salicylic Acid Good for Acne?